Exploring the Elements of A Strong Personal Injury Case
Dealing with the aftermath of an accident is no easy feat. Whether it's a fall at work or a fatal car collision, these events leave victims like you with painful injuries and immense financial burdens. And, in order to obtain compensation for damages, it will be necessary to build a strong personal injury case.
Although you can seek justice for your injuries with a personal injury case, guaranteeing success is difficult. You must create a strong case to increase your chances of winning fair compensation. In order to do so, you will need an experienced attorney to assist you throughout the process.
If you want to learn how to build a strong personal injury case, you've come to the right place. In this blog, we'll explore the elements of a robust personal injury case and discuss how lawyers can help you get the justice you deserve.
Elements of A Solid Personal Injury Case
There are five elements that build a strong personal injury case.
Clear Liability
Clear liability serves as the foundation of your claims and links your injuries to the negligent actions of the other party.
Liability comes from the legal idea that everyone is entitled to a duty of care. This means that we must act responsibly to avoid harming others. If someone breaches their duty, and it leads to an injury, the injured party can hold them legally responsible for any damages they've sustained.
For instance, you suffered traumatic brain injuries after a car collision, and it was determined that the other person was driving under the influence. You can hold the drunk driver responsible for the incident since he breached his duty of care.
Damages
Damages refer to injuries and losses you sustained after a catastrophic accident. You can claim two types of damages in a personal injury case; economic and non-economic.
Economic damages are the monetary losses you suffered due to your injury. For example, medical bills, treatment, rehabilitation, and even lost wages.
Meanwhile, non-economic damages are losses with no monetary value. These are the damages you sustained that are not as quantifiable as their economic counterparty. This includes emotional distress, loss of quality of life, and more.
Evidence
Your personal injury case must have strong evidence to prove damages and liability in court. The type of evidence you can use in your lawsuit mainly depends on its nature.
For example, accident reports are useful in cases that involve vehicular incidents. On the other hand, you can use medical records and bills to verify the severity of your injuries.
Other types of evidence that you can use in your personal injury case include:
Photographs and videos
Witness statements
Expert testimonies
Financial and insurance documents
The more evidence you have to support your claims, the stronger your personal injury case will be. You can use different combinations of evidence to strengthen the validity of your claim.
Timeliness
Depending on the nature of your incident, you only have a certain amount of time to file your case. This time limit is typically referred to as your statute of limitations.
The statute of limitations varies from one state to another. For instance, Arkansas has a three-year statute for personal injury cases, while California only has a two-year limit.
However, if you file your case beyond your state's statute of limitations, you may lose your right to compensation.
Legal Representation
Although you can file and build a more or less strong personal injury case on your own, you are likely to miss something. Having legal representation to help you increases your chances of getting fair compensation.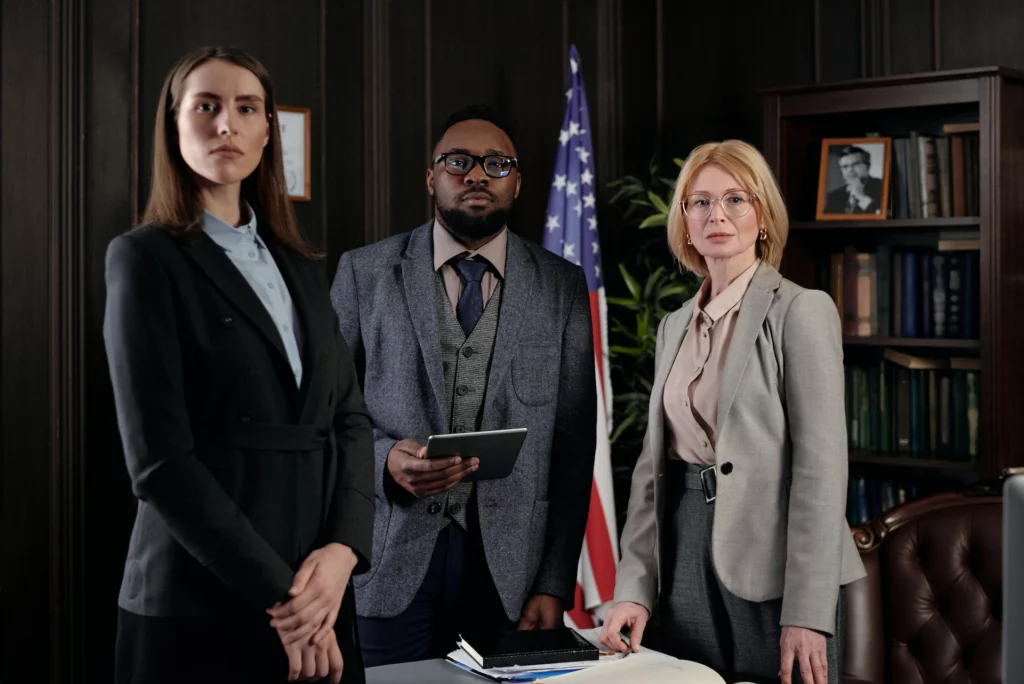 How Personal Injury Lawyers Can Help You Build A Strong Personal Injury Case
There are plenty of ways personal injury lawyers can help you in successfully pursuing legal action for your injuries:
Legal Knowledge
Personal injury lawyers have the extensive knowledge and experience required to navigate the complex legal system. They'll help you evaluate the true value of your case and guide you through the different stages of filing a lawsuit.
Aside from this, they can also help you identify the necessary evidence to strengthen your case's validity.
Tools & Resources
Personal injury lawyers have the tools and resources to conduct their own thorough investigation of your case. Once they accept your case, they'll look for evidence you might've missed during your initial inspection.
They'll contact eyewitnesses and seek expert testimonies from professionals like medical experts or accident reconstructionists. Expert witnesses can add a lot of credibility to your case thanks to their skill and knowledge.
Negotiation & Trial Skills
Negotiations can be extremely stressful for victims like you. Insurance adjusters use several tactics to delay or invalidate your claims. Fortunately, you can avoid this challenging ordeal by hiring a personal injury lawyer.
Once you have an attorney to represent you, they'll be the ones to negotiate with the at-fault party. They'll ensure you receive the compensation you need to return to recover from the incident fully.
If your personal injury case doesn't end in a settlement, having a personal injury lawyer will help you during your trial.
Insurance companies have their own skilled legal team to argue on their behalf. By having your own legal representation, you can level the playing field and increase your chances of getting a favorable outcome.
Start Building Your Case Today
Don't let your fear stop you from seeking justice. If you need help building a strong personal injury case, look no further than Adamson Ahdoot.
Adamson Ahdoot is a civil litigation firm in California. With over 100 years of combined legal experience, you can trust that the best lawyers will take care of your case with the intimacy of a boutique firm and the expertise of a larger one.
Our compassionate attorneys will provide you with all the support and guidance you need during this difficult time. We'll help you examine the best approach for your unique case.
Adamson Ahdoot's goal is to increase your chances of getting justice and compensation. With our help, you can focus on healing while we fight for your rights.
Call us at (800) 310-1606 and get compensated for pain and suffering damages today.
Client-First Approach
Above all else, our clients come first. We go above and beyond to obtain the highest level of compensation possible.
Meet Our Attorneys
Multi-Focus Law Firm
Adamson Ahdoot has successfully executed a plethora of personal injury cases.
Cases We Handle
Get in touch with our firm
Our team can better advise you on your legal options once we receive any available evidence about the incident.
Take Action Now