Amazon Delivery Drivers: Can I Sue Amazon for An Injury at Work?
Amazon is well-known for its two-day delivery promise. But behind their quick delivery turnaround is a rising crisis of work-related injuries. Since 2020, the e-commerce platform's injury rate has increased by 40%. And experts believe this is due to the increasing pressure on the delivery network. Amazon delivery drivers spend up to 10 hours daily on the road, which means they're constantly at risk of getting into an accident. To make matters worse, the Strategic Organizing Center (SOC) has received numerous complaints about the company's unrealistic quotas. With such unhealthy working environments, delivery drivers often wonder whether they can sue Amazon for workplace accidents.
If you or anyone you know working for Amazon has been injured, we're here to help. This blog will discuss how drivers can sue Amazon for injuries they get while on the job.
Can I Sue Amazon For Injuries Sustained At Work?
The answer to this question depends on whether you're a regular Amazon delivery driver.
In 2018, Amazon launched its Delivery Service Partners Program (DSP), allowing them to hire contractors. These contractors would then deploy their drivers to make Amazon deliveries in local areas. Since then, regular drivers and contractors have been running their delivery operations.
Regular drivers and contractors have vastly different insurance and legal options. Amazon delivery drivers may receive worker's compensation from the company if injured at work. In certain cases, they can also sue Amazon for injuries as negligence.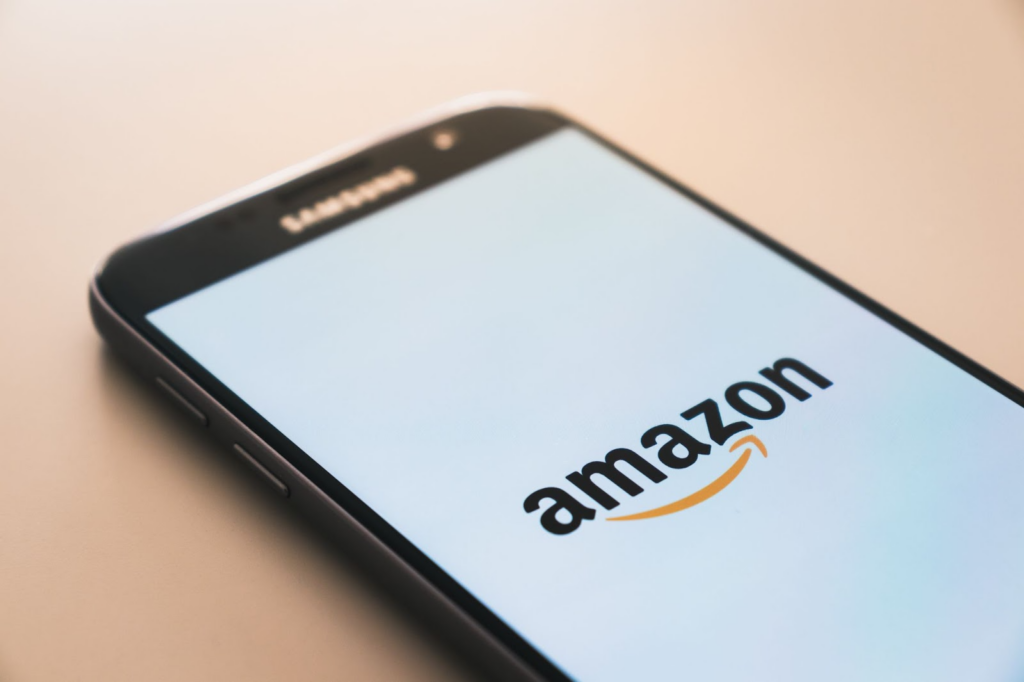 For instance, suppose an Amazon driver slips and falls while they are inside the company's delivery station. In that case, they can file a claim against the company for not properly maintaining the property.
Meanwhile, DSP drivers can only hold their employers liable for any injuries they sustain during delivery. Since they're independent contractors, their employers will be the ones to give them worker's compensation, not Amazon.
DSP drivers can only sue Amazon for work-related injuries if they happen within company property.
Common Causes of Delivery-related Injuries
Amazon delivery drivers typically get injured in two ways: through a slip-and-fall accident or a car crash incident.
Slip-And-Fall Accidents
Since drivers are expected to meet a certain daily quota, they have no choice but to run in and out of the station to make their deliveries. And in some cases, they may lose their balance and slip and fall to the ground.
Some people think slip-and-fall accidents are not that bad, but it's been known to cause severe and debilitating injuries.
If an Amazon delivery driver slips on a concrete driveway and falls onto their back, they could injure their head and spinal cord. Such injuries can take a while to recover from or, worse, be fatal.
Slip-and-fall incidents are commonly caused by the following:
Slippery driveways
Cracked sidewalks
Damaged stairs
Faulty handrails
Poor lighting
Trash and other debris
If a driver slips and falls in one of Amazon's delivery stations due to poor lighting or cracked flooring, they can be sued under California law.
Delivery Truck Accidents
Since most Amazon delivery drivers spend upwards of 10 hours on the road, they're more prone to car crashes than other motorists. As a result, Amazon created Flex Insurance.
Amazon Flex offers drivers liability coverage for up to $1 million. It also includes road assistance and medical support if the driver gets into an accident. Delivery drivers can use Flex Insurance to pay for their medical bills and other damages from the incident.
What Should I Do If I Get Injured?
If you're an Amazon delivery driver who has been injured during one of your deliveries, here's what you need to do.
Treat Your Injuries
The first thing you need to do after getting injured is to get treatment. Even if you have no visible injuries, you still need to get evaluated by medical personnel.
It's possible you won't feel your injuries until later on after a serious accident. Delayed pain is extremely common among car crash victims, and the best measure to take is to get a proper diagnosis.
If the incident happened in one of Amazon's delivery stations, ask an employee for help. But if it took place somewhere else, call 911. We also suggest you call the authorities if you were involved in a truck accident.
Police officers can help you file an official police report, which you can use later when building your personal injury case.
Obtain Evidence
After getting treated, you must gather as much evidence as possible to prove your injuries. Documents like your doctor's written diagnosis, medical bills, and prescriptions can strengthen your case.
Gathering witness accounts and surveillance footage could also increase your chances of winning.
Suppose a warehouse employee saw you slip. In that case, you can ask them to provide you with a statement. And if you were injured somewhere else, we recommend looking for any CCTV cameras nearby.
Meanwhile, drivers injured in a car or truck accident can use the police report they've filed as evidence.
Contact a Personal Injury Lawyer
Lastly, you need to contact a personal injury lawyer as soon as possible.
Admittedly, dealing with a company as big as Amazon can be scary. Their experience with cases like yours gives them an advantage. And the only way you can level out the playing field is if you hire a great lawyer.
Get Quality Legal Advice from Adamson Ahdoot
Increase your chances of receiving the compensation you deserve when you work with Adamson Ahdoot's leading personal injury attorneys.
Adamson Ahdoot is a full-service civil litigation firm with over 100 years of combined legal experience handling medical malpractice cases. With our help, you can trust that the best lawyers will handle your case with the intimacy and attention to detail of a boutique firm, with the expertise of a larger one.
Our team will help you negotiate with Amazon's representatives and help you receive worker's compensation. We'll use the evidence you've gathered to determine the true value of your claim and help you assess any settlement offered.
We proudly serve a diverse clientele with their personal injury cases and offer free English and Spanish consultations. Call us at (800) 310-1606 and start building a robust case today.
Client-First Approach
Above all else, our clients come first. We go above and beyond to obtain the highest level of compensation possible.
Meet Our Attorneys
Multi-Focus Law Firm
Adamson Ahdoot has successfully executed a plethora of personal injury cases.
Cases We Handle
Get in touch with our firm
Our team can better advise you on your legal options once we receive any available evidence about the incident.
Take Action Now