What Should I Expect After Hiring a Los Angeles Personal Injury Lawyer?
Following an accident, securing a personal injury attorney is crucial. However, you might be unsure of what to expect from a personal injury lawyer in Los Angeles. What do personal injury attorneys do? How do they prepare their cases? What do personal injury lawyers do? How do they prepare their cases? What is their win rate?
In this article, we aim to shed light on what you can anticipate from a personal injury lawyer, dispelling any uncertainties that might deter you from seeking legal assistance.
Things to Expect After Hiring a Personal Injury Lawyer
An attorney can guide you through every step of the legal process, from filing a personal injury claim and investigating your case to representing you in trial.
Here's what to expect when you work with a Los Angeles personal injury lawyer:
Clear explanation of legal consequences
An attorney plays a vital role in guiding you through the legal aftermath of an accident. They clarify liability, assess potential claims, and outline rights and responsibilities using simple language, empowering you to make well-informed decisions about the next steps in a personal injury case.
Detailed investigation of your case
An attorney conducts an independent investigation, crucial in accident cases, to gather essential evidence, including photos, videos, witness statements, police reports, and medical documents. Collaboration with experts to analyze medical records and scene conditions is common.
This thorough investigation helps establish liability and causative factors, building a robust case and securing compensation for the client.
Your active participation is vital since you'll be providing accurate and timely information, especially regarding your current medical condition, which significantly contributes to developing a compelling case. Open communication and cooperation are key to a successful outcome.
Negotiation with insurance companies
Insurance companies, motivated by business interests, may attempt to deny or reduce your claim. An attorney is adept at assessing repair costs, medical bills, and lost wages to ensure a fair settlement.
Using the evidence collected, they craft a persuasive negotiation letter to your insurance company. A fair settlement not only avoids lengthy litigation but also ensures you receive rightful compensation.
Regular updates about your case
According to the Rules of Professional Conduct, lawyers, as per Rule 1.4, are obligated to regularly communicate material updates and information about your case. 
This includes sharing relevant documents and guiding you through the legal process. Maintaining open communication empowers you to make informed decisions and alleviates any anxiety throughout the legal proceedings.
Representation in court
When cases proceed to trial due to lack of settlement, your attorney steps in to provide legal representation. They present oral arguments, utilizing their legal expertise to persuade the judge and jury.
Additionally, they manage to object and present documentary evidence, as well as effectively cross-examine opposing witnesses. Leveraging their legal acumen, attorneys aim to secure the maximum compensation for their clients.
Contingency fee arrangement
In a contingency fee arrangement, the lawyer is entitled to a portion, typically up to 50 percent, of the recovery amount. This payment structure offers financial relief, ensuring you only pay legal fees if the case is successful.
Furthermore, it incentivizes the legal counsel to work diligently in your best interest. This arrangement significantly enhances access to legal representation, especially for individuals with limited financial means, empowering more people to seek justice.
Timeline of a Personal Injury Case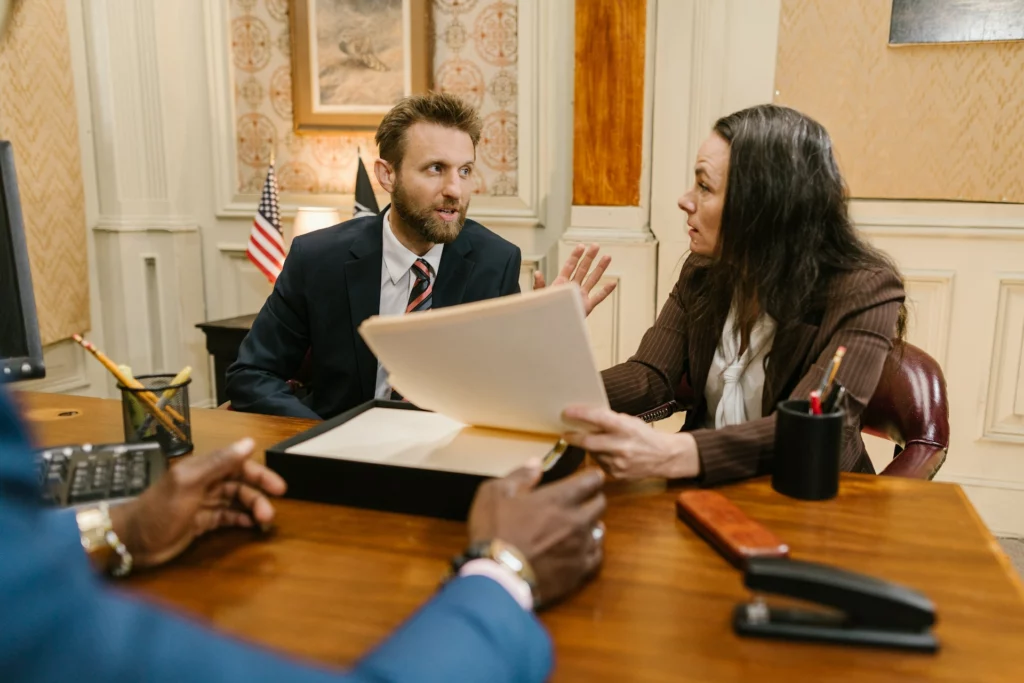 Understanding the expected timeline of a personal injury case is vital for managing expectations and making informed decisions throughout the legal process.
These are the typical phases you'll encounter when working with a Los Angeles personal injury lawyer:
Consultation and Investigation
The initial consultation is a crucial step that usually takes a few hours. During this stage, the attorney evaluates the case's facts, applicable laws, and potential liability.
The lawyer advises the client on the recommended course of action. After hiring the attorney, a comprehensive investigation is conducted, which can take weeks to months, depending on the case's complexity.
Negotiations
Negotiating with the insurance company is a back-and-forth process aimed at reaching a settlement. This phase generally lasts between one and three months, contingent on the parties' willingness to settle.
Filing a lawsuit and pre-trial
If negotiations fail, the next step involves filing a personal injury lawsuit. After filing, a pre-trial phase occurs where the parties stipulate the issues and facts of the case, aiming to streamline the court trial.
Trial and Verdict
The trial is a significant stage where the judge and jury assess the legal claims presented. Evidence, including witness testimonies and medical documents, is presented. The trial duration varies, often lasting several months.
Following the trial, a verdict is rendered. If either party is dissatisfied, they may choose to appeal, potentially extending the timeline for a year or more.
How to Choose a Personal Injury Lawyer
Selecting the right personal injury lawyer is crucial for the success of your case. Here are key factors to consider when making this important decision:
Proven track record: Look for an attorney with a proven track record in personal injury cases, particularly those similar to yours. Experience matters.
Resources and connections: Ensure your legal counsel has the necessary resources to handle your case effectively. This includes connections with investigators and medical experts.
Reputation: Investigate the lawyer's reputation by reading reviews, seeking referrals, and checking bar association records. A good reputation is a strong indicator of competence and reliability.
Accessibility and responsiveness: Your lawyer should be accessible and responsive, allowing you to actively engage in your case. Effective communication is key.
Comfort level: Trust your instincts during the initial consultation. It's essential to feel comfortable with your attorney, as your relationship with them is vital throughout the claim process.
Choose an attorney who fulfills these criteria, ensuring you have a strong and trustworthy advocate for your personal injury case.
Reach Out to a Reputable Los Angeles Attorney
Seeking legal help might seem daunting, but a skilled lawyer can guide you through every step of your case. Experience is key, so choosing an attorney with substantial experience in personal injury law is crucial.
At Adamson Ahdoot, our reputable attorneys in Los Angeles can expertly handle your accident case. We provide consultations in both English and Spanish, catering to a diverse range of individuals impacted by accidents. With our assistance, you can navigate the legal process with confidence and clarity.
Moreover, our civil litigation law firm has a combined 100 years of legal experience, which is highly beneficial to your claim's success. Contact us at (800) 310-1606 or visit our website for a free consultation.
Client-First Approach
Above all else, our clients come first. We go above and beyond to obtain the highest level of compensation possible.
Meet Our Attorneys
Multi-Focus Law Firm
Adamson Ahdoot has successfully executed a plethora of personal injury cases.
Cases We Handle
Get in touch with our firm
Our team can better advise you on your legal options once we receive any available evidence about the incident.
Take Action Now