What Does the "Napkin Deal" Have to Do With MICRA?
In the latest addition to our series on MICRA, we examine how it and the "Napkin Deal" intertwine
"The Napkin Deal," infamously hashed out on a cloth napkin from Frank Fat's restaurant in Sacramento, was an agreement turned law struck between manufacturers, trial lawyers, insurance companies, and doctors in the late 1980s. This deal single handily changed tort law in the state of California and wasn't repealed until ten years later in 1997.
Before the "Napkin Deal" was signed into law, however, a battle over torts raged among four groups-tobacco companies, lawyers, insurance companies, and the California Medical Association (CMA). These groups had spent years battling over tort legislation and were growing weary of the war and the money spent fighting it.
The "Napkin Deal" brought peace, at least temporarily, to the "tort wars" that had been going on since the passing of the Medical Injury Compensation Reform Act (MICRA) in 1975. MICRA, which was a piece of legislation signed into law by former Governor Jerry Brown, placed caps on settlements for medical malpractice lawsuits. MICRA also limited attorney's fees.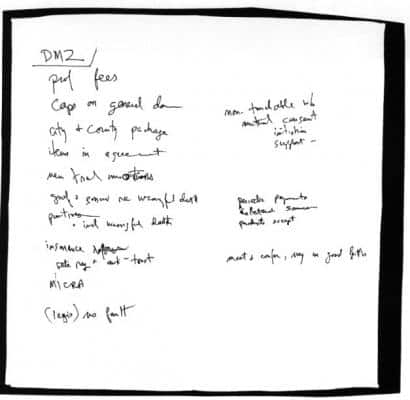 Doctors were facing an insurance premium crisis at the time and were in fear of losing their coverage, and possibly, their practices. The passage of this legislation was celebrated by doctors and their insurance carriers, but it was seen as a huge loss for trial lawyers.
And although it was seen as a loss, attorneys got something out of it as well. Because of the "Napkin Deal," personal injury lawyers could command higher contingency fees, as cases were now harder to win.
In this way, the "Napkin Deal" was essentially a truce for a war that was started by MICRA's passage. Since repealing the "Napkin Deal," that war has raged anew, with many attempts to repeal MICRA over the years. The battle over lawsuit limit torts is heating up again this election cycle, as a new measure essentially repealing MICRA will be on the ballot this November.
For more information about the battle over personal injury lawsuit limits, read Dan Walters' article Battle Over Personal Injury Lawsuit Limits Heating Up Again. To learn what your legal rights are in a personal injury lawsuit, contact Adamson Ahdoot LLP right now to arrange a free consultation.
Client-First Approach
Above all else, our clients come first. We go above and beyond to obtain the highest level of compensation possible.
Meet Our Attorneys
Multi-Focus Law Firm
Adamson Ahdoot has successfully executed a plethora of personal injury cases.
Cases We Handle
Get in touch with our firm
Our team can better advise you on your legal options once we receive any available evidence about the incident.
Take Action Now