What are the 4 Elements of Negligence
Everyone makes mistakes, but not all of them are easily forgivable, particularly if they're committed at the expense of a person's safety. If an act of recklessness leads to physical injuries or death, then the person responsible is in serious trouble. To determine whether the legal duty has not been fulfilled, it is important to consider the 4 elements of negligence.
In this article, we'll discuss the four elements of negligence, along with a few examples of personal injury cases.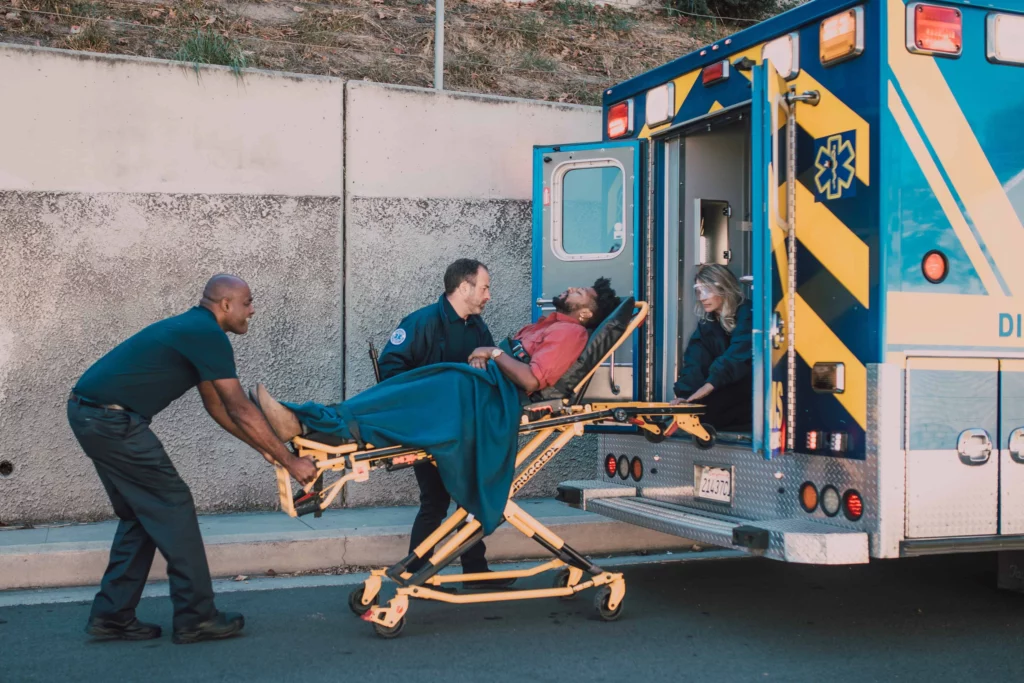 What is Negligence?
Negligence is when someone fails to uphold the level of care that a reasonably careful person would, causing harm or loss to another person.
It may also refer to a person's failure to perform a certain duty expected of them. For instance, if they have a duty to help the victims of their previous conduct.
In either case, the person will be held liable for the consequences of their misconduct. They must compensate the person to whom they caused damages or loss.
Contributory Vs. Comparative Negligence
Contributory negligence means that the person who got hurt can't recover any damages if they are found partly at fault for the damage or loss.
Let's say that the injured party turned right at a signal but didn't use their turn signal and was hit by another person who was speeding. Both individuals were not acting reasonably under these circumstances and are both partly at fault.
Comparative fault means that if the injured person is partially at fault for their injuries or loss, they can still recover damages, but the amount is reduced proportionally.
In this case, if the court finds them 30% responsible for the injuries, then the amount they'd be able to receive is reduced by 30%.
What are the 4 Elements of Negligence?
Under state and federal laws, four elements prove negligence. The person who files a lawsuit against the defendant must prove the following to get compensation for the injuries and damages caused.
Duty of Care
The first factor in determining negligence is whether the person being sued owed the injured person a legal duty of care.
A duty of care emerges when the law perceives a relationship between the two parties. Because of this relationship, one person has a duty to act with reasonable care so as not to harm the other person.
For example, car owners have a duty to maintain their vehicle and ensure it meets safety conditions, so they can drive responsibly and follow traffic laws. Doing so keeps other motorists on the road safe.
Breach of Duty
A breach of duty happens when one party does or does not do something a reasonably careful person would if they were in a similar circumstance.
A jury may find grounds for negligence if an average person:
Would have known their actions may cause harm or loss to someone else; and
Knew everything the party being sued knew at the time; and
Would have done something different from what the party did in the situation
For example, if a drunk driver hit a vehicle waiting at a traffic stop or if a doctor did not provide adequate instructions or after-care following major surgery.
Causation
The third of the 4 elements of negligence is causation, which requires the injured person to demonstrate how the other person's breach of duty caused them harm.
Take, for instance, a driver who doesn't stop at a traffic light and hits a pedestrian on the crosswalk, causing a broken arm and several cuts.
The pedestrian would not have been injured if the driver had only stopped when they saw the red light and exercised care while driving. In this situation, the driver's actions are understandably related to the victim's injuries.
Damages
Finally, damages refer to the losses the injured party incurred due to the other party's negligence.
The law will compensate individuals for the damage done, including hospital expenses, emotional turmoil, and lost wages.
Examples of Negligence Cases
Below are some common examples of the 4 elements of negligence to give you an idea of situations that may warrant a personal injury claim.
Road Mishaps
Vehicular accidents account for approximately 1.3 million deaths annually, not to mention around 20 to 50 million people suffer non-fatal injuries each year from road traffic mishaps.
Common causes of car accidents include driving under the influence, bad weather, and speeding. According to California law, negligence occurs when:
The driver fails to operate their vehicle following regulations
The driver fails to follow traffic laws and safety violations
The accident causes injuries, lost wages, medical bills, and other financial burdens
The accident occurs as a direct result of the other driver's actions
In the event of a car accident, injured parties must prove the other driver's negligence to receive compensation.
Premises Liability
Slip and fall accidents happen anywhere. But if a person falls and hurts themselves on someone else's property, they may also file charges against the property owner, but only if they had permission to enter the place.
The injured person must prove that the property owner was negligent regarding maintenance and ownership of the property.
They must show that the property owner knew or should have reasonably known that the property was in an unsafe condition and still did not take corrective action.
Some hazards to look out for in private or commercial spaces include, but are not limited to:
Wet floors
Leaks
Toxic fumes
Defective elevators or stairs
Open drains
Icy pavements
Missing or broken railings
Loose cables and electrical wiring
Inadequate security
Dog Bites
Dog owners may be sued if their pet bites or injures someone. The legal obligations of dog owners vary by state.
For instance, California imposes strict dog bite laws, holding owners responsible even if the dog hasn't bitten anyone or acted violently before the attack.
In Illinois, the Animal Control law holds owners responsible if the dog attacks another person. Failure to present proof of rabies vaccination will require the dog owner to pay a $25 public safety fine.
Talk to a Personal Injury Attorney at Adamson Ahdoot
Have you recently been involved in an accident that may have caused you physical harm or loss?
At Adamson Ahdoot, we can help guide you through the next steps. Our lawyers can handle your case and provide the compassionate advocacy you deserve based on the 4 elements of negligence.
We are an award-winning personal injury law firm based in Los Angeles with over 100 years of combined legal experience.
Our team is committed to putting you first. Hence, we are proud to serve a diverse clientele with their personal injury cases. We offer free consultations in both English and Spanish.
Call (800) 310-1606 to schedule a consultation. You may also check out our website to learn more about our practice areas and wide range of expertise.
Client-First Approach
Above all else, our clients come first. We go above and beyond to obtain the highest level of compensation possible.
Meet Our Attorneys
Multi-Focus Law Firm
Adamsom Ahdoot has successfully executed a plethora of personal injury cases.
Cases We Handle
Get in touch with our firm
Our team can better advise you on your legal options once we receive any available evidence about the incident.
Take Action Now