Racism at Tesla, $150M for Child Abuse in the '90s, and School Neglect Deaths
California's October News Round-Up Features Rising Cases of Racial Discrimination, Child Assault at McDonald's, and Reckless Homicide in Schools and Day Care Center
Personal injuries can happen unexpectedly. However, there are certain states where residents are more likely to suffer such incidents, including those in California. A study of crime, assaults, and fatal traffic accidents found that the Golden State has four of the least safe cities in the country: San Bernardino, San Francisco, Sacramento, and Los Angeles. In fact, Los Angeles was at the center of numerous personal injury cases during the month of October 2023.
Aside from shootings or drug-related incidents, the increasing number of sexual assaults is contributing to the unsafety of Los Angeles. Recently, a woman reported being sexually assaulted by a homeless man while walking in Long Beach. The incident, which was captured on a store camera, highlights the violence on the streets.
Injuries can also occur in commercial establishments or government-owned premises. As we will see below, several schools in California have been negligent this month.
On the other hand, two major corporations have recently faced lawsuits. First, Disney has been sued once again by a visitor who experienced "serious and permanent bodily injury" on a water slide. On the contrary, a family has filed a lawsuit against Panera Bread regarding its "Charged Lemonade" energy drink after the tragic death of a 21-year-old woman. Interestingly, accidents resulting in injuries at Panera Bread are quite frequent. At Adamson Ahdoot, we successfully obtained $325K in compensation for a slip-and-fall case at one of the chain's establishments.
California Personal Injury News Highlights for October 2023
In this blog post, we'll share California's latest news with you. Sadly, October marks yet another month plagued by police abuse of authority and unjustified use of force. Additionally, this month exposes unfortunate instances of civil rights violations due to racial harassment. In addition to the numerous traffic accidents and defective products, this month is also notable for the large number of personal injury lawsuits involving children.
If you ever find yourself identified or experiencing a similar situation, don't hesitate to seek legal help. We are here to aid you in obtaining the rightful compensation for your losses. Call us at (800) 310-1606.

Prison Bribery and Police Brutality Lawsuits
Practice Area: Police Misconduct
We start this blog with a hot topic in California: police abuse of power. Due to his influential position, a prison guard at the California Medical Center has been accused of accepting bribes to smuggle cell phones.
Furthermore, the California Highway Patrol has agreed to pay $7 million to settle a civil lawsuit concerning incidents that transpired in 2020. At that time, three officers fatally shot a 23-year-old man and injured his girlfriend while they were inside a vehicle. One of the officers had a previous record for a similar fatal shooting in 2016.
There are other cases of excessive use of police force that have also attracted attention. The first case bears striking similarities to the aforementioned one. A 20-year-old man was fatally shot by Martinez police while sitting in his car outside a cannabis dispensary with his brother, who also sustained severe injuries. The officers' body camera footage has "outraged" the victim's family, who now intend to pursue legal action.
In recent developments, more details have emerged about the death of Keenan Anderson, a 31-year-old teacher who was shot multiple times with a Taser in January 2023. The Los Angeles Police Commission has determined that deadly force was used and that officers violated department policy. According to the official report, Keenan, who was allegedly fleeing a traffic accident on foot, did not pose a deadly threat. As a result, the victim's family has filed a lawsuit seeking $50 million in damages.
Racist Hate Crimes on the Rise in California
Practice Area: Civil Rights Violations
California is a state with a diverse racial composition. According to the Public Policy Institute of California, while no single racial or ethnic group comprises a majority of the population, Latinos and Asians constitute nearly 55% of residents. Although Latinos are often victims of discrimination, a recent study has just revealed an increase in hate crimes against Asians. Unfortunately, only one out of five victims report such incidents to the police.
Meanwhile, authorities have issued warnings regarding an increase in racist hate crimes in recent months. One of the most shocking cases involved Islamophobia in Burlingame. The victim, who does not speak fluent English, told the media that it was a "terrifying" attack and that she never provoked the aggressor.
Racial Discrimination Among Tesla Employees
Black Californians are another group often targeted in cases of racial hatred. One highly publicized case of emotional injury occurred at a Tesla factory in Fremont, California in October 2023. The electric car company is facing a recent lawsuit accusing it of "pervasive and ongoing" racial harassment against its black employees by other workers. According to the claim, Tesla permitted the constant use of offensive slurs and racial taunts. However, this is not the first time Tesla has faced a discrimination lawsuit at its Fremont plant.
Earlier this year, the car manufacturer was found liable in a civil case that accused the company of permitting racial slurs to be directed at an employee. Tesla was sentenced to pay $3 million in damages. Additionally, in 2022, the company faced the largest racial discrimination claim ever filed by a state agency. The California Department of Fair Employment and Housing sued Tesla on behalf of over 4,000 employees.
Fight After Soccer Game and Child Assault at McDonald's
Practice Area: Assault
We'll transition from cases of verbal harassment to instances involving physical assault. As mentioned at the start of this blog, there has been a disturbing increase in violence on the streets of Los Angeles, exemplified by the attempted rape of a woman. However, these assaults have actually been on the rise for some time now. In 2022, former Olympic athlete Kim Glass was brutally attacked by a homeless man while on the streets of downtown LA. Her attacker just received an 8-year prison sentence.
Yet the most egregious cases of physical violence involve children, especially when perpetrated by adults. This is exactly what happened following a soccer game in Irvine. A player is currently recuperating from a broken nose following a violent brawl in which his team was assaulted by adult players and individuals who invaded the field. In an even more severe incident, a 13-year-old girl was attacked at a Los Angeles McDonald's. Surveillance footage from the establishment shows the assailant launching a violent assault on the young girl, repeatedly punching and kicking her. As a result, the attacker now faces charges of felony child abuse.
Unified School District Awards $150M in Compensation to Two Victims of Child Abuse in the '90s
Practice Area: Sexual Harassment or Abuse
Sadly, this section also includes serious incidents involving children. In one case, a mother alleges that her five-year-old autistic son was sexually assaulted in the bathroom of his Los Angeles elementary school.
On the other hand, two men who were victims of childhood sexual abuse in the 90s recently reached a $135 million settlement. Thanks to the new law, a California jury held the Moreno Valley Unified School District responsible for hiring a child predator with a history of sexual abuse.
Child sexual abuse does not just happen in schools. In fact, these incidents can occur in isolated locations. Federal authorities reported a significant case of child molestation against a 13-year-old girl while she was aboard an airplane. A man allegedly sexually assaulted the young girl and threatened her with never seeing her family again. Prosecutors have just announced that the perpetrator could face up to five years in prison and three years of supervised release.
Two Children Die at Day Care Center and $5M for Wrongful Death at Special Needs Nursery School
Practice Area: Premises Liability
Children were the primary victims of personal injury and death in California in October 2023. While we previously mentioned events of a sexual nature, we now emphasize the negligence that caused several deaths and serious injuries to children in facilities such as schools.
One of the cases with significant media impact was the double fatal accident at the San Jose Day Care Center. Two children died and one was injured after falling into the pool at Happy Happy Daycare. The owners were arrested and may face charges of involuntary manslaughter and negligent homicide.
Separately, a negligence lawsuit against Everest Academy has just been settled: The Vallejo Unified School District awarded $5 million to the family of Kevon DeLeon for his wrongful death. According to police reports, the teenager was part of a supervised special education program. While there, he suffered multiple seizures that went unnoticed and eventually led to his death.
The most recent case of school neglect involved four third-graders who overdosed on cannabis. Medical reports indicate that the children consumed THC-infused gummy bears while at school.
Deadly Candy and Fire Risk in 3.4 Million Hyundai and Kia Vehicles
Practice Area: Product Liability
Negligently designed products can also cause injury accidents. In fact, this month, there have been cases of choking, with children being the primary victims. Approximately 250,000 Make Believe Ideas children's books and more than 20,000 Fisher-Price toy trains have been recalled due to potential injury hazards. On the other hand, a 7-year-old girl was reported to have choked to death after eating a Cocco Candy Rolling Candy. The U.S. Consumer Product Safety Commission has announced that the candy maker has recalled all of its products.
In the automotive sector, Hyundai and Kia announced that 3.4 million vehicles are at risk of catching fire. Specifically, cars and SUVs manufactured between 2010 and 2019. Both companies are urging owners to park their vehicles outside until the defect is fixed. Meanwhile, Ford has also reported that about 240,000 vehicles of the Explorer model are in need of urgent repairs. According to the official announcement, the cars must be taken to the repair shop due to a problem with the rear axle bolt. Lastly, Toyota recalled nearly 1.9 million vehicles after a problem with their batteries was reported. Apparently, the batteries could have endangered drivers by moving during turns, or worse, catching fire.
Hit-And-Run Driver Fatally Dragged Cyclist for a Mile
Practice Area: Traffic Accidents
The issues mentioned above related to automobiles can lead to road incidents resulting in injuries. However, the number of victims affected cannot be compared to the number of traffic accidents. As one of the deadliest months of the year, October has witnessed numerous cases of hit-and-runs. One of the most tragic accidents occurred in South Los Angeles when a van struck a bicyclist and fled, dragging the victim's body for nearly a mile.
Two other cyclists, both executives at Nike, also lost their lives while riding in Napa Valley. In an unusual turn of events, a truck carrying a load of lumber was trying to overtake them when some of the wood slipped off the back and struck them.
On another note, October was marked by multiple incidents where pedestrians were hit. Such accidents pose a grave issue for California. In 2022, around 500 fatal hit-and-runs were reported in the state, which is a 10% increase from previous years. Among the most devastating pedestrian accidents, these are the top stories from California:
Malibu accident that killed four Pepperdine students due to speeding.
An Uber deliberately plowed into a group of people crossing an intersection, killing one woman.
Fatal hit-and-run in the middle of downtown Los Angeles.
A pedestrian was seriously injured near Fresno airport.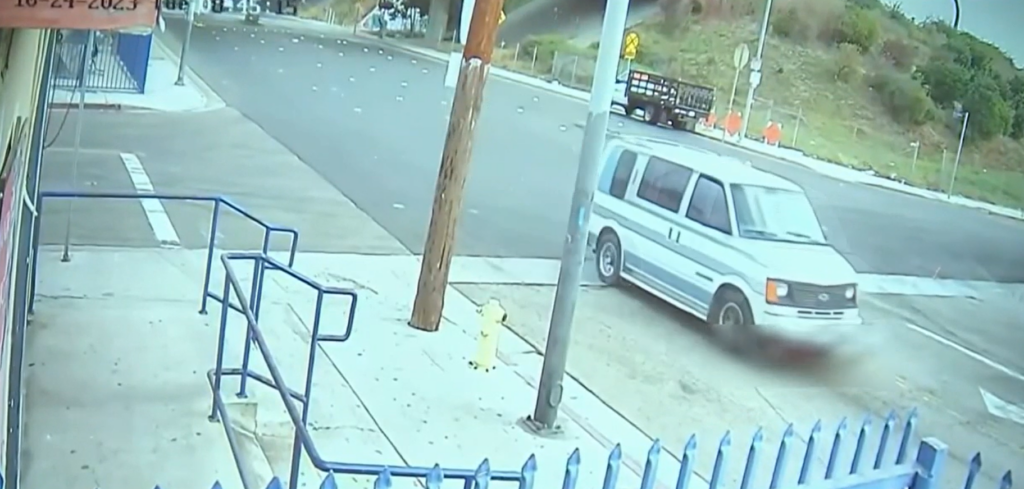 Have You Suffered a Wrongful Injury in California During October 2023? Call Us!
If you didn't already know, being a victim of a racial hate crime or having a child suffer an injury due to California school negligence like the one that occurred in October 2023 could be grounds for a lawsuit. The physical and emotional damages associated with these types of incidents can negatively impact a victim's lifestyle.
If you or someone in your family has been injured due to someone else's negligence, contact us today. With over 100 years of combined legal experience, we understand the pain and suffering that comes with a serious accident. Let us assist you with your personal injury case today.
Our bilingual English and Spanish-speaking team is available 24/7. Call (800) 310-1606 today to schedule a free consultation with one of California's top personal injury lawyers. There is no charge until we win your case. You can also submit your inquiry through our website.
Client-First Approach
Above all else, our clients come first. We go above and beyond to obtain the highest level of compensation possible.
Meet Our Attorneys
Multi-Focus Law Firm
Adamson Ahdoot has successfully executed a plethora of personal injury cases.
Cases We Handle
Get in touch with our firm
Our team can better advise you on your legal options once we receive any available evidence about the incident.
Take Action Now