One in Five Amazon Delivery Drivers Suffer Injuries
Statistics Reveal High Rate of Work-related Injuries Among Amazon Delivery Drivers
The increase in online shopping has led to more delivery drivers on the road. According to the most recent figures, it is estimated that around 60 million packages are distributed every day in the United States. This high volume of deliveries forces package delivery companies to push their workers to the limit. Because of this frenetic pace, Amazon delivery drivers and other companies like UPS are not spared from suffering a large number of injuries.
These days, both on television and in the press, we witness numerous incidents involving parcel delivery truck drivers. From work-related accidents while picking up packages, to dog bites, or automobile collisions. If you are interested in learning more about Amazon delivery driver workplace injuries, check out this guide.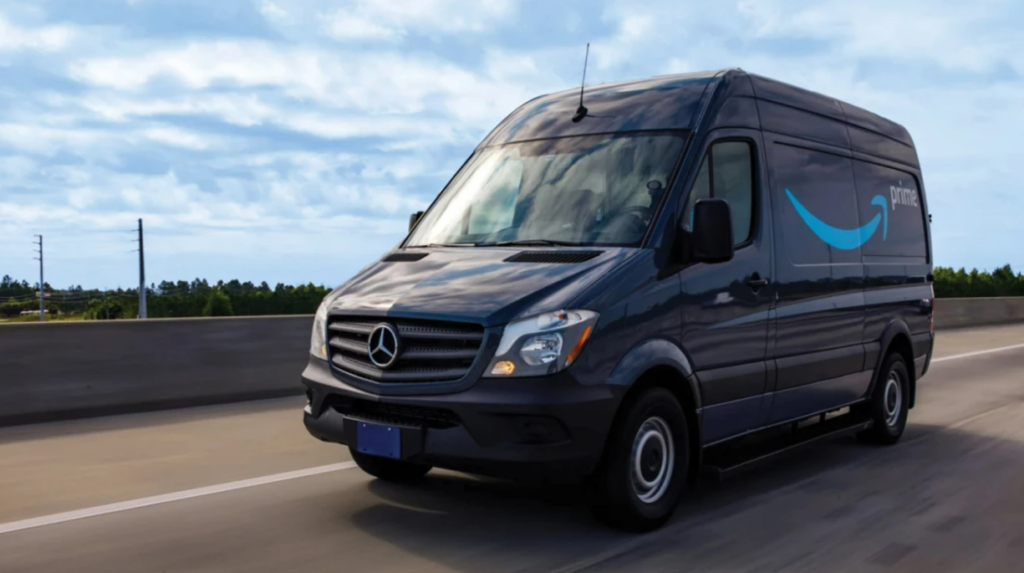 Amazon Workers Suffer Personal Injuries at a Higher Rate than Industry Average
It's no exaggeration to say that Amazon is a favorite shopping site. As one of the online stores with the widest range of products, the company has established itself as many people's first choice when it comes to shopping for all kinds of products. Its customer service, convenience, and speed in processing orders have been key to its success. A success that has led to the hiring of many new employees. And, among them, many parcel carriers.
However, these workers do not have much safety on the job, as the number of injured couriers exceeds the industry average. According to the Center for Strategic Organization report, Amazon delivery drivers have the highest injury rate of any logistics chain in the market. The analysis produced in 2021 found that approximately one in five Amazon delivery drivers were injured. This was a 40% increase over 2020.
In addition, as a result of the 2020 investigation by the Statistical Outreach Center (SOC), it was discovered that Amazon warehouse employee injuries are also double the industry average. According to OSHA, the injury rate for Amazon warehouse workers is 7.7 per 100,000. The industry average injury rate is 3.3 per 100,000.
Why Are There So Many Injuries Among Amazon's Parcel Carriers?
In 2018, Amazon created a delivery service partner program. Since then, the company has relied on a network of third-party delivery companies to pick up packages from its warehouses and drop them off at customers' homes. Within a few years, Amazon partnered with more than 2,000 distribution service partners (DSPs) in the United States. Also, with the recent Amazon Flex program, which allows anyone to deliver packages via an app – much like Uber, the number of carriers has grown considerably.
It is estimated that there are approximately more than 115,000 third-party Amazon delivery drivers. In other words, they are independent contractors, not company employees. Because these delivery drivers are not directly employed, they do not have any potential workers' compensation benefits.
Since Amazon does not have to give any compensation, the company puts pressure on both its external distribution companies and delivery drivers – including Amazon Flex drivers – to distribute as many packages as possible. This is done with no regard for safety measures, using old vehicles and equipment, and with high labor to meet delivery deadlines. The result is stress and mental fatigue, which can lead to distractions and injuries.

Amazon Requests Its Delivery Drivers to Make Up to 400 Deliveries a Day
Over the years, the DSP network companies and external workers have reported the conditions they suffer under Amazon. As they claimed, Jeff Bezos' corporation does not guarantee the safety of delivery drivers, forcing them to make increasingly faster deliveries. In addition, package delivery drivers complained that Amazon requires them to meet strict production quotas.
A collective complaint from one distribution partner alleged that Amazon expected carriers to make around 350 to 400 deliveries per day. This is equivalent to one package delivery every one to two minutes.
In 2022, SOC compiled all the information again and issued a more recent analysis of the current situation of the workers. The results were still alarming: one in seven Amazon drivers suffered injuries so severe that they could no longer perform their regular job or were forced to quit.
With such extreme working conditions, and the lack of personal injury liability, who is surprised that Amazon delivery drivers suffer so many incidents?
Top Causes of Accidents Among Amazon Drivers
As we noted above, the considerable rise in the volume of packages has been one of the reasons why the demand for delivery drivers has grown. The need to make a large number of deliveries per day has led delivery employees to carry a very high work pace.
The negative reports and testimonials from delivery drivers about pressure and job insecurity have been frequent since 2020. With the pandemic, online shopping increased sharply and parcel delivery employees suffered from its effects. Amazon delivery drivers were also the hardest hit. Even the media reported on the terrible conditions they experienced on the job: they were instructed to drive recklessly to meet delivery quotas. The consequences? Injuries during package delivery and traffic accidents.
According to the SOC report, injuries among Amazon delivery drivers have increased by 40% since 2020. Although these employees are crucial and highly valued in the industry, distributing parcels for Amazon has become one of the riskiest jobs in the delivery business.
Causes of injury among Amazon delivery drivers include:
Trips, slips, and falls
Automobile collisions due to the work pressure of meeting too high a volume of package deliveries
Having to lift heavy packages during an extended workday
Driving and moving loads in adverse weather conditions
Driving on poorly maintained roads
Assaults, robberies, or intimidation by other people
Animal attacks
Amazon Delivery Workers Suffer Frequent Dog Attacks
About 5,400 courier and parcel workers suffer dog attacks each year, according to the USPS. This figure is very concerning for the health of many delivery workers. Especially for those who live in California. In the past two years, 787 and 656 incidents involving dog attacks have been reported. Los Angeles, specifically, is the city that suffers the most from these accidents in the state. In 2021, the city ranked fourth with the most dog bites in the country.
While many employees suffer minor or serious injuries, others die from the severity of the attack. As recently as last October, one of Amazon's many delivery drivers was fatally attacked by two dogs while making a delivery.
However, the law is on the side of these workers. Should such a case arise, courier and parcel workers have the right to file a personal injury claim for dog bite.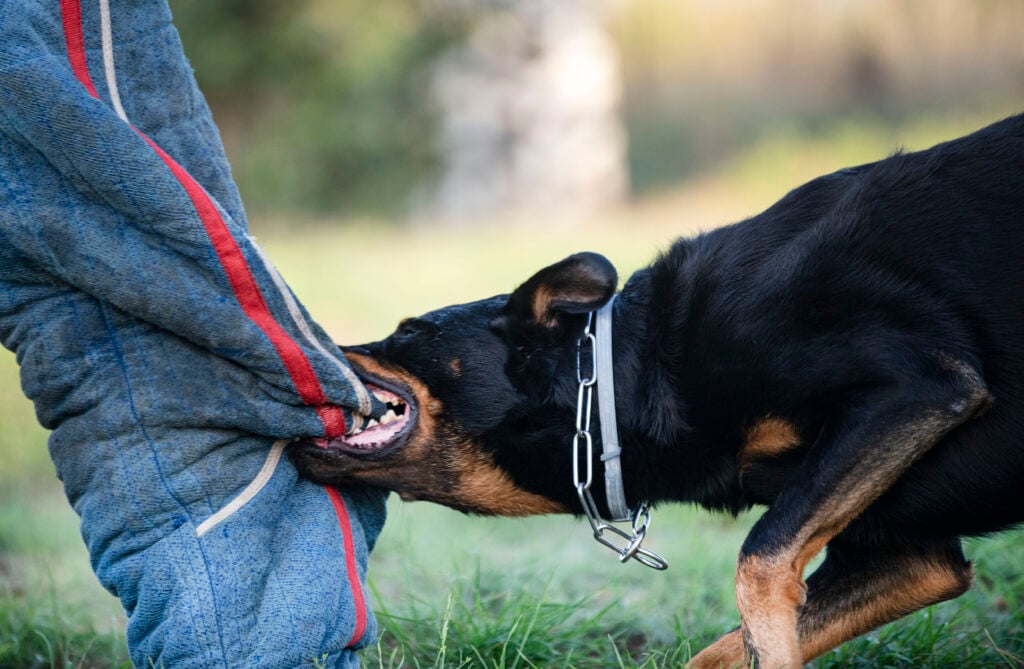 Common Injuries Suffered by Amazon Delivery Drivers
The job of an Amazon package delivery driver goes through different stages. At each one, the occupational hazards and their potential injuries vary. They don't just carry packages to customers' doorsteps. They also load the trucks, operate heavy machinery, and drive to different delivery destinations. However, two injuries occur more frequently than the rest: more than one-third of recorded accidents are sprains and strains.
Falls, trips, or slips, as the most common accident cases, often result in injuries such as:
Traumatic concussions (TBI)
Whiplash and neck injuries
Herniated discs and other back injuries
Knee dislocations
Bone fractures
In the case of animal attacks, the most common injuries are:
Loss of limbs
Minor or severe lacerations
Scars
Disfigurement
Of all, motor vehicle crashes can lead to serious consequences. Of all accidents, highway collisions are the ones that result in the most fatalities and catastrophic injuries.
Beyond accidents that occur suddenly, minor injuries due to muscle fatigue are very common. These injuries can take weeks, months, or years to appear. If left untreated, they can worsen and have serious health consequences. An example of this may be muscle strain generated by lifting and moving heavy boxes. Muscle strains can occur in the following ways:
Carpal tunnel syndrome
Ankle sprains
Knee and shoulder strains
Sciatica
Amazon Drivers Are Responsible for Many Traffic Accidents
It's also relevant to mention that Amazon delivery drivers are to blame for many traffic accidents. A 2019 BuzzFeed News investigation showed shocking numbers. Since 2015, Amazon had been involved in 60 car accidents that caused 13 fatalities. Despite the lack of more recent data, news regarding lethal collisions or violent crashes by Amazon delivery drivers just keeps happening.
According to reports in recent years, delivery driver accidents can be prevented. Avoiding pressuring workers to adhere to strict delivery schedules or providing them with more rest seem to be some measures that would help reduce motor vehicle incidents.
In the event you have a car accident with an Amazon delivery driver, your options for a lawsuit are extensive. You can initiate a claim against both the responsible driver, Amazon, and the third-party shipping delivery company. In either case, the most advisable thing to do when you are involved in a collision is to get documentation first. Equally important is to obtain insurance details and contact an auto accident attorney. Your legal representative will make sure your claim is successful.
Who Is Responsible for Injuries to Amazon Drivers?
As previously stated, Amazon is not responsible for personal injuries to delivery drivers of its delivery partners. Only direct employees.
A large number of Amazon's delivery drivers work through an outside distribution company. So, in the event of injury, Amazon has no liability to compensate them. Or so, at least, that's what they attempt to do.
This does not mean that Amazon delivery drivers cannot claim compensation for their personal injuries. Depending on whether you were injured doing physical exertion on the job, or while driving on the road, the liability for the claim varies.
When a courier associated with Amazon is injured on the job, the company that hired the driver is responsible for compensation. If the worker has been in a road accident and the other driver is at fault, he or she will likely have to file a claim against the responsible party and wait for their insurance to offer compensation.
The fact is that every incident case is different. The best thing to do when it comes to an accident is to consult with a professional who is an expert in this field. With the help of an attorney experienced in Amazon delivery driver cases, you will have more details.
What to Do After a Personal Injury Accident as an Amazon Employee?
If you are injured in the warehouse or as an Amazon delivery driver, the first concern is to seek medical attention. When dealing with packages and heavy machinery, getting medical treatment quickly is key to your recovery. This is especially important if you believe you may have been involved in a serious accident. After the medical review, you should inform your supervisor of your current condition. After explaining the incident, providing the medical certificate, and having witnesses corroborate the story, your company will issue you an accident report.
To qualify for compensation for medical expenses and other possible costs resulting from the incident, it is best to contact an experienced personal injury attorney. The lawyer will examine your case so that you can obtain the maximum benefit possible. If you file an injury claim on your own, you run the risk of getting less compensation than you deserve.
Injured at Work due to Lack of Safety Measures? Call Us Today
Yes, Amazon delivery drivers are frequently injured. Whether you have sprained an ankle leaving a delivery, suffered a collision driving Amazon's truck, or developed a herniated disc from lifting heavy packages, Adamson Ahdoot can help.
If you or a loved one wants to sue Amazon for personal injury, our attorneys will know how to assist you. With more than 100 years of combined legal experience, our team will analyze your case in detail. Our goal is to get you the maximum compensation possible.
Don't let large corporations not pay for their liabilities. Let us help you pay for the medical expenses of your injuries. Call today at (800) 310-1606, or contact us online today.
Client-First Approach
Above all else, our clients come first. We go above and beyond to obtain the highest level of compensation possible.
Meet Our Attorneys
Multi-Focus Law Firm
Adamsom Ahdoot has successfully executed a plethora of personal injury cases.
Cases We Handle
Get in touch with our firm
Our team can better advise you on your legal options once we receive any available evidence about the incident.
Take Action Now