Agreement on MICRA increases pain-and-suffering cap
Like the Napkin Deal, compromise on MICRA avoids costly ballot vote
The Medical Injury Compensation Reform Act (MICRA) has again avoided a costly ballot war as a result of negotiations between lawmakers, the medical industry, insurance carriers, personal injury attorneys, and injured patients. The survivors of loved ones who died from medical malpractice will celebrate the passing of Assembly Bill 35 in Sacramento as well, as it will allow them to collect higher compensation for medical malpractice cases.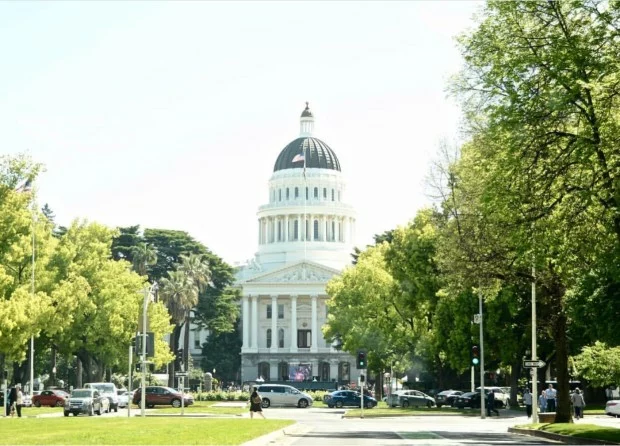 Originally passed in the 70s, MICRA was passed to control medical costs and lower medical professional liability (MPL) insurance premiums. The original bill's centerpiece, and one which has been continuously challenged since its passing, is a cap on non-economic damages of $250,000 per plaintiff. There is no such restriction on awards for economic damages, such as medical costs or loss of wages due to medical negligence.
MICRA has faced several efforts to either kill or amend it over its life. The famous Napkin Deal struck in the late 80s avoided a costly ballot fight, while $70 million was spent on Proposition 46 in 2014, which would have significantly altered the provisions of MICRA. Other challenges in 2014 and 2017 also led to millions spent, but no changes.
This time, though, it was in everyone's best interest to avoid spending time and money on MICRA. Proposed by Assemblymember Eloise Gómez Reyes (D-San Bernardino) and state Sen. Tom Umberg (D-Santa Ana), AB 35's passing will allow the measure to amend MICRA to be struck from the ballot. Assemblymember Marie Waldron (R-Escondido) remarked about the quick consensus, "it's a rare occasion when everyone involved has come to an agreement."
The National Law Review reports, "Along with changes to the contingency fee arrangements for plaintiffs' attorneys, the most significant change in the bill will be an increase in the current cap on non-economic damages, which has been set at $250,000 since MICRA's enactment."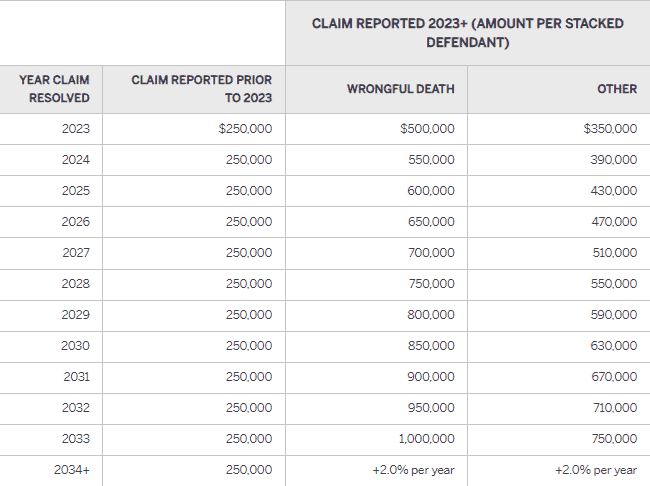 The new compromise provides for:
Starting Jan. 1, 2023, the pain-and-suffering cap for cases not involving a death rise to $350,000, gradually growing to $750,000 over 10 years.
The limit for cases involving a patient's death goes to $500,0000 – and to $1 million over the decade.
The maximum awards would then continue to bump up by 2 percent each year.
The following changes will be made to attorney contingency fees:
25% of the amounts recovered, if the recovery is due to a settlement agreement and release of claims executed by all parties prior to the filing of a civil complaint or arbitration demand.
33% of the amount recovered, if the recovery is pursuant to a settlement agreement, arbitration, or judgment after the filing of a civil complaint or arbitration demand.
If a case has been tried or arbitrated, plaintiffs' attorneys will be permitted to seek a higher contingency fee by filing a motion with the court and establishing good cause.
"This agreement signals the end to one of the most longstanding battles in California politics, and strikes a fair balance protecting patients, while ensuring that physicians and other medical professionals can treat patients without fear of financial ruin," Governor Gavin Newsom said in a written statement. "This is an important victory for the stability and health of our healthcare system, and for patients across California."
Although the particulars of MICRA are changing, a qualified personal injury attorney at Adamson Ahdoot LLP, can maximize injury damages. For more information about the types of damages you may be able to collect in a medical negligence lawsuit and the types of injuries that can arise from medical negligence, visit our FAQ page to learn more about filing a personal injury lawsuit. For guidance on your claim by compassionate, aggressive attorneys that know all the intricacies of MICRA and personal injury law, contact Adamson Ahdoot LLP.
Client-First Approach
Above all else, our clients come first. We go above and beyond to obtain the highest level of compensation possible.
Meet Our Attorneys
Multi-Focus Law Firm
Adamson Ahdoot has successfully executed a plethora of personal injury cases.
Cases We Handle
Get in touch with our firm
Our team can better advise you on your legal options once we receive any available evidence about the incident.
Take Action Now