Law-Di-Gras 2022
Learning is always best when you're having fun, and this past weekend, some members of the Adamson Ahdoot LLP team got to do both at Law-Di-Gras 2022. Part conference, part concert, Law-Di-Gras hoped to "bridge the gap between doctors and lawyers, and educate both as it relates to chronic pain syndromes, orthopedic & spine injuries, and litigation," according to the official website.
Attendees of this year's two-day event in Carlsbad, California gained the tools to "effectively communicate complex injuries in simple terms," to better help the millions of Americans affected by catastrophic injuries every year. Many people who are injured often don't have the proper guidance when they are hurt, either through a lack of resources or lack of awareness.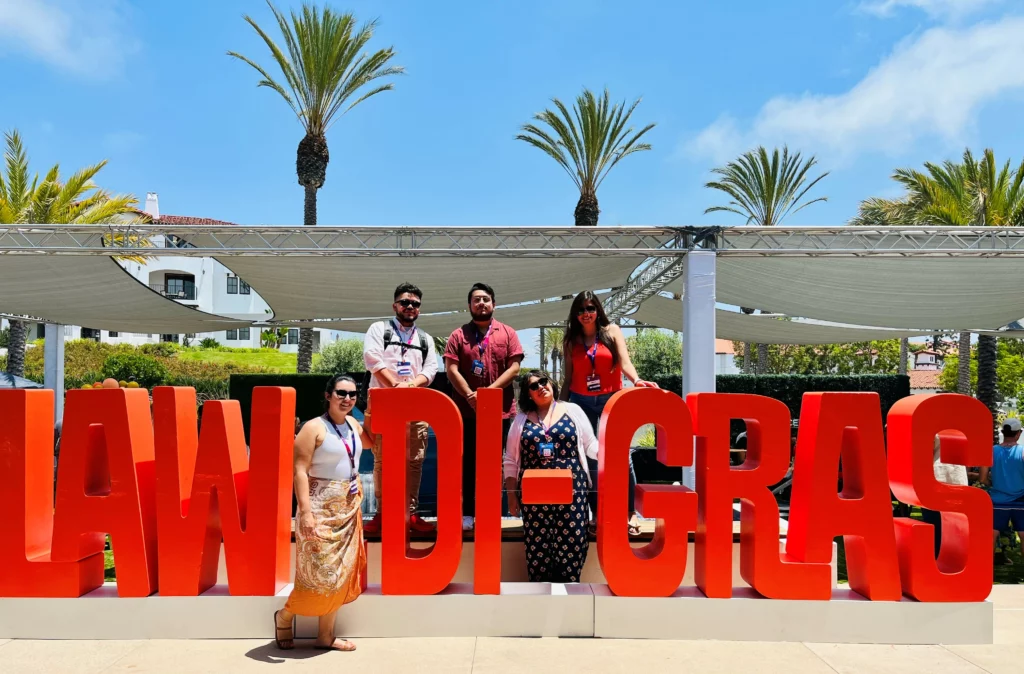 "Being able to attend Law-Di-Gras enabled us to appreciate the unique position we're in to help clients that have been injured, and understand how we can better help them and ultimately optimize their case, Case Manager Osiris Perez explained.
It seems that one of the goals of the conference is to have those working with injured clients remember just how difficult getting injured is and what some common worries or questions could be. It also connects legal staff with doctors and other legal teams working to learn new skills to get clients the best results possible.
"Law-Di-Gras gives our legal staff an opportunity to meet doctors to educate us more as it relates to the pain our clients have for their injuries. Our CMs (case managers) walked away excited and eager to continue helping clients with the information they learned," Director of Pre Litigation Mina Estrada explained of the event's benefits.
Pre Litigation Supervisor Alejandra Velasco agreed. "Law-Di-Gras allows us the opportunity to learn about all aspects of PI, regardless of what position you're currently in. Our pre-lit staff walked away with more knowledge and understanding of new techniques available in Lit to obtain the best results for our clients."
Presented by the Ortho Spine Injury Association, the 2022 version of festivities had everything from golf tournaments, to expert panel talks, and even a set by Snoop Dogg. Better yet, all proceeds were donated to a non-profit charity.
Best still, everyone walked away with new ways to help their injured clients! Bring on Law-Di-Gras 2023!
Client-First Approach
Above all else, our clients come first. We go above and beyond to obtain the highest level of compensation possible.
Meet Our Attorneys
Multi-Focus Law Firm
Adamsom Ahdoot has successfully executed a plethora of personal injury cases.
Cases We Handle
Get in touch with our firm
Our team can better advise you on your legal options once we receive any available evidence about the incident.
Take Action Now