Drunk Driver Kills Malibu Restaurant Owner and His Son
Police suspect drunk driving and speeding as the cause of the accident
A young man allegedly driving under the influence of alcohol crashed his sedan into a vintage Mustang, killing the two passengers inside. The drunk driver killed the owner of a restaurant in Malibu, as well as his 13-year-old son. The car burst into flames on Los Angeles' famed Mulholland Drive.
Although the police did not explicitly announce the name of the victims, as they are waiting on an investigation from the coroner's office, friends disclosed online that Andrea Bullo, 60, and his son Marco were the victims.
Kevin Gonzales, 21 years old, was arrested on the scene with charges of double murder, as stated by the officers. He was seen to have exited the crash relatively unharmed, but his vehicle was totaled.
Gonzales was speeding eastbound on Mulholland Drive when he rear-ended Bullos' car. The violent impact caused both cars to slide into the intersection before exploding into flames, according to LAPD. After the alleged drunk driver crashed into the restaurant owner, the young man escaped the accident relatively unharmed.
A witness, Darryl Mattewakang, informed journalists that he noticed a "big explosion" as he was coming back from a basketball game with friends.
"We didn't know what it was until we got close, and we saw two cars in an incident in the intersection," he said. Bullo's car was surrounded by flames as the officers arrived, according to video.
Popular Celebrity Spot
Bullo was the owner of the hip restaurant Moonshadows, which is right on Malibu beach and a popular place for celebrities to hang out. On Thursday, the restaurant posted on Facebook that it would be closed because of an emergency.
The victim had experience in luxury hospitality and dining, according to his website. He was initially from Venice, Italy, and came to the U.S. to start anew. His restaurant proudly states that the Travel Channel dubbed it the "sexiest beach restaurant and bar in the world."
After its opening, the restaurant soon became a meeting place for famous personalities. Celebrities such as Dennis Hopper, Charlize Theron, and Kim Kardashian often visited the place.
Drunk Driving Suspicions
Gonzales was arrested and is being held on $4 million bail. He was booked into jail at 7 a.m. the day after the accident. He is registered with two counts of murder.
Although police suspect alcohol consumption as a motive for the accident, different causes are being investigated. However, officers performed a breathalyzer test on him upon arrival at the scene and are awaiting the results before pressing charges.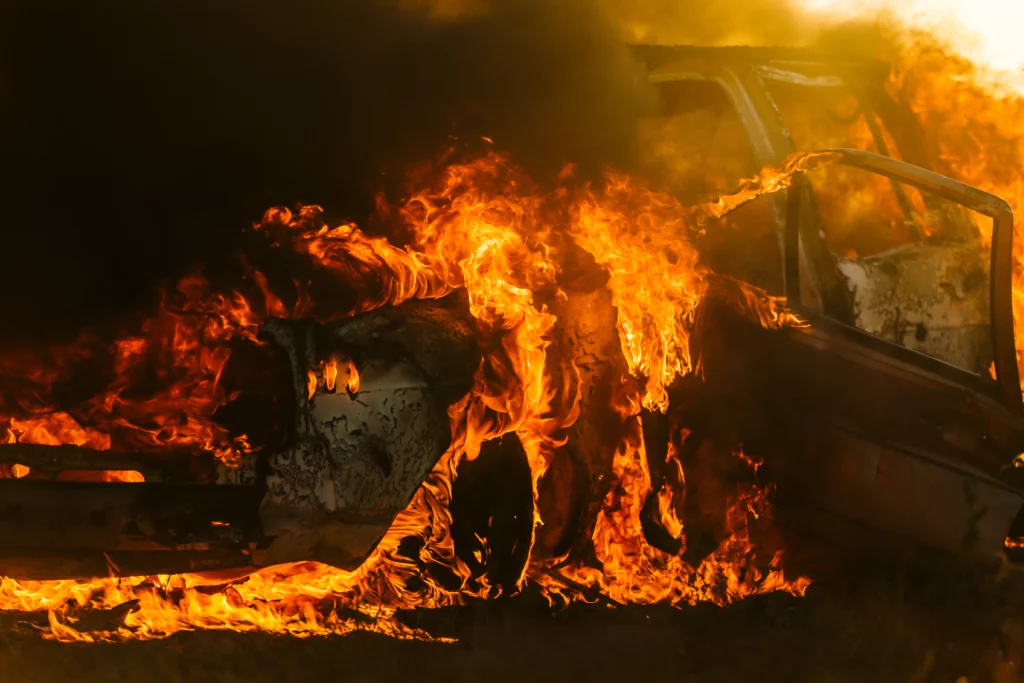 Injured in an Accident Caused by a Drunk Driver? Call us Today
Driving under the influence of alcohol or drugs is negligent and puts others in danger. It's important you understand your legal rights if you or a loved one were injured in an accident with a drunk driver. This way, you can make them pay for the harm they have caused. Our team can help you get the justice and peace of mind you deserve.
At Adamson Ahdoot LLP, we have fought vigorously for the rights of our clients. Our goal is to get maximum compensation for you. When you are in a serious injury accident, the last thing you need to worry about is the legal process. Let us handle the negotiations with opposing counsel and insurance companies.
Our drunk driving accident lawyers are here for you. We will be with you and your family from the first consultation until you collect the settlement you are entitled to. To get the claims process started, all you need to do is call our office to set up a no-obligation, free consultation. Call us today at (800) 310-1606.
Client-First Approach
Above all else, our clients come first. We go above and beyond to obtain the highest level of compensation possible.
Meet Our Attorneys
Multi-Focus Law Firm
Adamson Ahdoot has successfully executed a plethora of personal injury cases.
Cases We Handle
Get in touch with our firm
Our team can better advise you on your legal options once we receive any available evidence about the incident.
Take Action Now