The Portia of the Pacific: Clara Shortridge Foltz
California's first female lawyer is regarded as the creator of the office of the public defender
Clara Shortridge Foltz fought her entire life for the right to use her voice and be seen. From initially being rejected from law schools to then having California Governor Frank Merriam and prominent federal and state judges serve as pallbearers upon her death, the first female attorney in California and the West Coast could easily have a movie made about her accomplished life.
It's unfortunate, then, that Foltz isn't acknowledged more frequently. Indeed, when the Criminal Courts Building in downtown Los Angeles announced a name change to honor her, it led to the Los Angeles Times asking, "Clara Who?"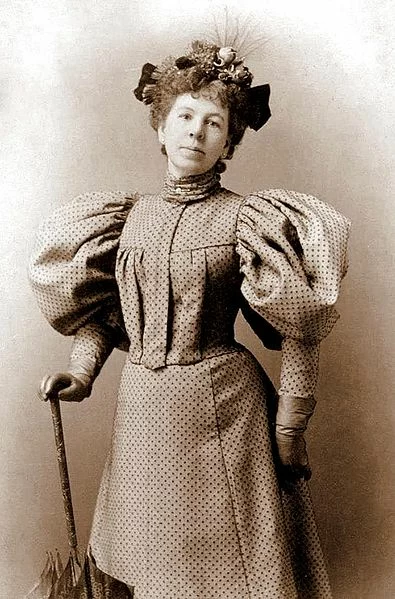 According to retired Stanford law professor Barbara Babcock, "She was so famous in her day and did so much, and yet she was just completely forgotten." Babcock's book about Foltz, Woman Lawyer: The Trials of Clara Foltz, recounts "the unlikely story of a young girl who elopes with a Union soldier at age 15, begins married life on a farm in the Midwest and bears five children — then goes on to become a lawyer, suffragist, newspaper editor, influential thinker and popular orator who once captivated audiences nationwide."
It is only right then, that on the day before her birthdate, we honor her.
Born in Lafayette, Indiana, on July 16, 1849, she grew up in Iowa and Illinois and showed a brilliant mind early. By age 14, she was teaching. In 1864, at the age of 15, she decided to elope with Jeremiah Foltz, a farmer and Civil War veteran, who was 10 years older than her. Jeremiah struggled to provide for the family, and in 1872, uprooted them to Portland, Ore, to take a clerk's job that didn't cover essentials.
To help with money, Clara started a dressmaking business. Her husband's debts caused her sewing machine to be seized by the local sheriff, though, and when no lawyer would argue her case, she became desperate. That desperation turned to anger, then resolve and set Foltz on her path first to the women's suffrage movement and later to her astounding career in law.
In 1874, while pregnant with her fifth child, Jeremiah uprooted the family again to take a real estate job in San Jose, California. Two years later, he was out of their life permanently as he abandoned Clara and his children, allegedly for a mistress in Oregon, taking all the savings and leaving Clara to fend for the family. It was in this time of necessity of being the sole breadwinner, that Clara found a talent for public speaking.
She began earning speaking fees and lecturing on suffrage. "Did God fail in his last crowning work when he made woman, that she is not the equal of man? Genius, talent, hard labor knows no sex," she queried in almost every speech. Encouraged by her gifts and the desire to advance women's rights, Foltz started studying law.
She found many early roadblocks facing women in the field. Upon applying for an apprenticeship under prestigious San Francisco lawyer, Francis Spencer, he was immediately dismissive. Spencer responded by calling her desire to study law "foolish." He claimed it "would invite nothing but ridicule if not contempt" and "a woman's place is at home, unless it is as a teacher." Undeterred, she decided to study law at her father's practice. She found that the only prerequisites to joining the state bar were that an applicant be a 21-year-old white male citizen of good moral character and possess the necessary "learning and ability."
Knowing the law as written would prevent her ambitions, she and suffragist and future law partner Laura deForce Gordon took steps to rectify it. In 1878, just before taking the California bar examination, they drafted the "Woman Lawyer's Bill" for introduction in the state legislature, which replaced the phrase "white male citizen" with "citizen or person." When it was time for the bill to come to a vote, Foltz had to board the caboose of a cattle train for lack of money to make the trip to Sacramento. She had no money, and her pockets were empty except for a few hard biscuits and hard-boiled eggs.
"The bill met with a storm of opposition such as had never been witnessed upon the floor of a California Senate," Foltz wrote in her autobiography. "Narrow-gauge statesmen grew as red as turkey gobblers mouthing their ignorance against the bill, and staid old grangers who had never seen the inside of a courthouse seemed to have been given the gift of tongues and then delivered themselves of maiden speeches eloquent with nonsense."
In March 1878, somewhat miraculously, the bill passed by two votes and moved to California Governor William Irwin's desk, where it was doomed to die if he did not sign it before midnight the next day. Foltz fought her way through lobbyists and guards outside Irwin's office to get an audience with him and persuade him to sign. Irwin agreed to examine the bill, supposedly retrieving it from his discard pile, and after Foltz's appeal, signed it just before midnight making it possible for women to gain admittance to the bar.
On September 4, 1878, Clara Shortridge Foltz passed the California Bar examination, and the next day became the first woman to be admitted to the California Bar. By 1879, she and Gordon managed to have a clause added to the new California Constitution that prohibited any state law that barred women from entering any "lawful business, avocation, or profession."
Although she had won several cases already, Foltz realized she needed a formal legal education and applied for admission to the new Hastings College of Law opened in 1878 in San Francisco, the first law school in the Western U.S. Founder Judge Hastings asked her to leave her third day of attendance, explaining that her presence and "rustling skirts…was bothering other scholars." Foltz's response was to sue Hastings.
Representing herself, she argued the school should stick to arguing law and not a "woman's sphere," against accusations that broader education would make "a woman less womanly," and that "a feminine presence" might be distracting to "serious male students." "The knowledge of the law of our land will make women better mothers, better wives, and better citizens," she said. Foltz sued the college all the way to the California Supreme Court and eventually won admission in 1879. By that time, her successful practice prevented her from attending. Recognizing their error, Hastings College of Law posthumously awarded a Doctor of Laws to Foltz in 1991.
Her exploits led to the press in California nicknaming her the "Portia of the Pacific," an allusion to the brilliant and spirited lawyer heroine of Shakespeare's Merchant of Venice. Now firmly established in law, she held practices in San Francisco, San Diego, New York, and Denver.
By 1910, she was appointed to the Los Angeles District Attorney's Office, becoming the first female deputy district attorney in the United States. Foltz also authored the Women's Vote Amendment for California in 1911.
Her most lasting legal contribution must be her work in establishing public defenders, however. From her days as a dressmaker and the injustice visited upon her, Foltz saw the need for those less fortunate to have access to competent legal representation. In 1893, Foltz represented the California Bar at the Congress of Jurisprudence and Law Reform at the Chicago World's Fair and presented her views on the need for public defenders. She worked tirelessly for nearly 20 years and offered model statutes for introduction in state legislatures to establish public defender offices.
Her efforts were finally rewarded in 1913 when Los Angeles County established the first Public Defender's office in the nation. In 1921, California adopted the "Foltz Defender Bill" for the provision of public defenders throughout the state. Her work guaranteed qualified, and competent legal representation provided by government public defenders that could give equity for defendants unable to afford a lawyer all over California.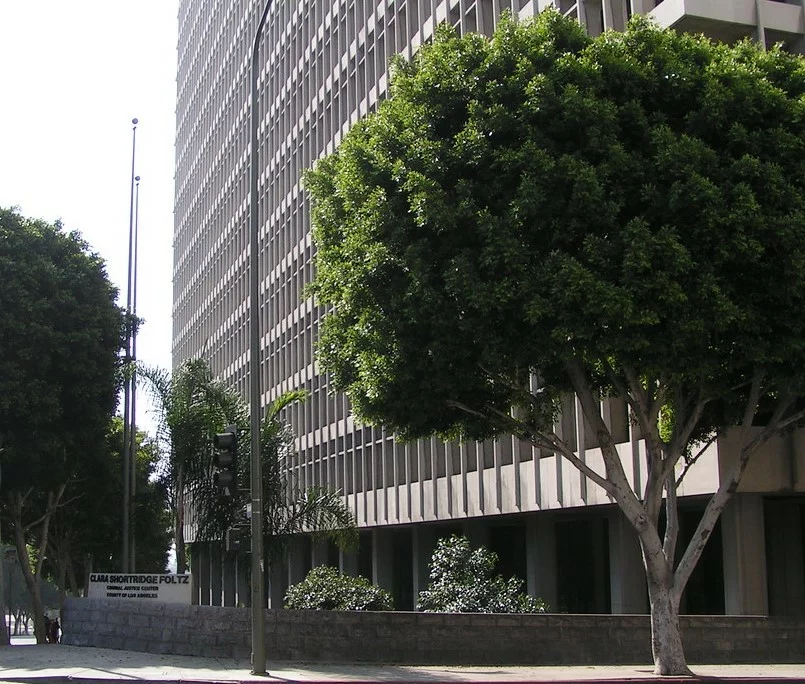 Recognized as a pioneer in criminal justice reform, the Los Angeles Superior Courthouse was renamed the Clara Shortridge Foltz Criminal Justice Center in her honor in 2002 and was inaugurated by the first-ever female Supreme Court Justice, Sandra Day O'Conner. There is little doubt that by that point, the question the L.A. Times posed of, "Clara who," had been sufficiently answered.
Adamson Ahdoot Associate Trial Attorney Emma Sholder hailed the impact Foltz has made on our history. "It's wonderful that her incredible contributions have been recognized," Sholder shared. "Every time I walk into the courthouse, I am honored that her namesake and legacy are acknowledged."
Other notable Foltz firsts include:
1879, first woman lawyer to argue before the California Supreme Court.
1880, first woman to serve as a legislative counsel.
1881, first woman to prosecute a murder case (special counsel to prosecute the People v. Wheeler murder trial in San Francisco). Foltz's opposing counsel was friend Laura Gordon, making it the first trial where opposing counsel were both women.
1887, first woman to hold a statewide office (Board of the State Normal School, future California State University System).
1891, first woman to become a notary public in California.
1905, first woman director of a major bank, United Bank and Trust Company in San Francisco.
1910, first woman in the U.S. to serve as a deputy district attorney (Los Angeles County).
1930, at the age of 81, first woman to run for Governor of California.
Foltz died in Los Angeles on September 2, 1934, and was cremated and interred at Inglewood Park Cemetery.
Client-First Approach
Above all else, our clients come first. We go above and beyond to obtain the highest level of compensation possible.
Meet Our Attorneys
Multi-Focus Law Firm
Adamson Ahdoot has successfully executed a plethora of personal injury cases.
Cases We Handle
Get in touch with our firm
Our team can better advise you on your legal options once we receive any available evidence about the incident.
Take Action Now