Chris "Spanto" Printup, Founder of Born x Raised, Dies in Car Accident
On June 28th, Los Angeles and California woke up to shocking news. Urban fashion designer and LA icon Chris "Spanto" Printup had died in a car accident. The co-founder of Born x Raised suffered injuries on Sunday the 25th sustained in a collision in New Mexico. Widely recognized across the country for his significant contributions to the fashion scene and his unwavering support of the Los Angeles community, Spanto left a significant legacy in both the industry and the city.
The Los Angeles-based clothing company announced the tragic news on Wednesday, leaving thousands of fans and followers devastated. And beyond the pain and grief of street fashion followers, many residents now realize that no one is exempt from the dangers of the road. Especially in California. In fact, after the designer's death, there are many questions that bother users on social media: How serious is the distracted driving problem? Why is it dangerous to drive in cities like Los Angeles? What can be done to prevent accidents in California? Is it advisable to contact a personal injury lawyer to know what to do in the event of a collision?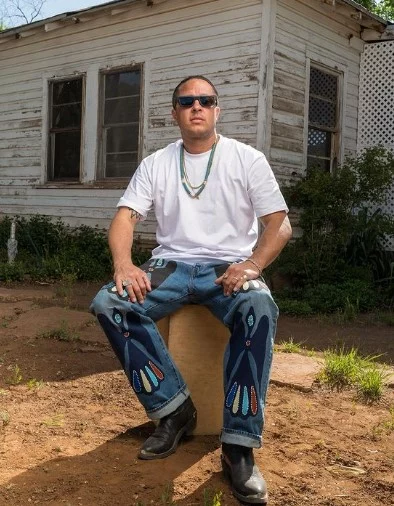 Chris "Spanto" Printup's Car Accident Occurred on June 25th
The official announcement of Spanto's death was made by his business partner Alex "2Tone" Erdmann. Although the artist's family has not provided specific details about the cause of death or the reasons that led to the collision, it has been confirmed that Spanto died as a result of the devastating aftermath of a violent car accident that took place on June 25th. The brand stated that Spanto did not survive the severe injuries he sustained in the accident and passed away at 7:56 a.m. Wednesday morning in Albuquerque. An unfortunate incident that has deeply saddened the streetwear community, his collaborators, and his fans.
Spanto, an LA Icon for his Outreach and Community Support
Spanto was nationally known for his community support, creative vision, and collaborations with prestigious brands. His most important contributions to fashion were his projects with New Era, Converse, Nike, and Levis – his last association. However, his most important projects were related to his deep connection to the city of Los Angeles. This led him to design for major franchises such as the Lakers, Dodgers, Rams, and LAFC.
Spanto, who had a strong influence in the community, was also a major supporter of many in the city. Recently, it was revealed that the designer gave the entire graduating class of Venice High School, where he grew up, a pair of Born x Raised x Nike SB Dunks. Social media spoke of a person with a generous spirit, giving back to the community and staying true to his LA roots.
Beyond his fashion success, Spanto was an inspiration to many. He overcame a personal battle with terminal cancer just as he launched his brand. He was diagnosed in 2013, a month after he rolled out Born x Raised. In 2018, he officially announced that he had completely beaten the disease. Spanto, who is survived by a wife and three children, was highly respected in fashion.
California's Highways Are Getting More Dangerous
As mentioned in previous posts, fatal traffic accidents are rising, especially in California. Currently, the state has three of the ten most dangerous highways in the country. It also has eight of the most unsafe cities: Bakersfield, Sacramento, Fresno, Oakland, Long Beach, San Diego, San Jose, and Los Angeles. The latter in particular is the sixth most likely city to be involved in an accident. Not only that, but Los Angeles also ranks first with the highest rate of fatalities and injuries. Specifically, the I-110, I-405, and I-5 are high-risk areas for Los Angeles drivers.
According to Streets Are for Everyone (SAFE), unsafe speed is one of the leading causes of accidents in LA. Distracted driving, drunk driving, and failure to obey traffic laws are the leading causes of death and injury.
We Help Traffic Accident Victims
Hearing that a celebrity with the generosity and positive influence of Spanto has died in a car accident can be shocking. It makes us rethink how safe citizens are behind the wheel of a car. While we may believe that such a devastating collision cannot happen, the reality is that it can happen at any time.
Even if we try to take preventive measures while driving. The truth is, you never know if there is a drunk or distracted driver nearby. And as a result, he or she could be responsible for a violent and tragic accident. One that could leave you with serious and lifelong injuries, or end your life. That's why we at Adamson Ahdoot encourage drivers to use all five senses behind the wheel and obey the laws of the road.
Call us at (800) 310-1606 to schedule a free, no-obligation initial consultation with one of our bilingual experts if you or a loved one has been in an accident.
Client-First Approach
Above all else, our clients come first. We go above and beyond to obtain the highest level of compensation possible.
Meet Our Attorneys
Multi-Focus Law Firm
Adamsom Ahdoot has successfully executed a plethora of personal injury cases.
Cases We Handle
Get in touch with our firm
Our team can better advise you on your legal options once we receive any available evidence about the incident.
Take Action Now