Can You Sue for Carbon Monoxide Poisoning Due to A Faulty Detector?
Thousands of people suffer from carbon monoxide (CO) poisoning in the U.S. every year, according to the Centers for Disease Control and Prevention (CDC). During winter, people rely on heating systems to survive cold temperatures. However, without proper ventilation, they risk exposure to this harmful gas. The question many victims ask is, can I sue for carbon monoxide poisoning?
Many victims may wonder whether another party was responsible for their carbon monoxide exposure and poisoning. In this article, you'll find out if it's possible to file a carbon monoxide poisoning claim and the types of compensation available.
What is Carbon Monoxide?
Carbon monoxide is a colorless and odorless gas from the fumes of furnaces, portable generators, stoves, and kerosene heaters. It can also come from burning charcoal or heated vehicles in a garage.
CO fumes emitting from appliances aren't necessarily dangerous if used properly. However, if an appliance is used in a small space with poor ventilation or a closed space, deadly CO fumes can build up and poison the air.
Common Symptoms of Carbon Monoxide Poisoning
Most carbon monoxide poisoning incidents happen when an individual is exposed to the gas in a confined area, such as a closed garage with a running vehicle or the inside of an RV, if the exhaust somehow makes its way into the cabin.
Here are the common signs of carbon monoxide poisoning in humans:
Brain fog
Vomiting due to dizziness or nausea
Fatigue and muscle weakness
Chest pain
Shortness of breath
Irritability
Headaches
Upset stomach
How to Treat CO Poisoning?
If you or your loved ones have developed symptoms of CO poisoning, seek medical attention immediately. CO builds up in the bloodstream, and continued exposure to a toxic environment where CO is emitted can cause severe tissue damage and eventually lead to death.
Your doctor may put you under a carbon monoxide treatment called hyperbaric oxygen therapy. You'll breathe pure oxygen in a closed chamber to eliminate the harmful gases in your blood.
What Are the Long-Term Effects of Carbon Monoxide Poisoning?
Inhaling fumes or exposure to harmful gases over a long period can lead to serious health complications. These include impairments in speech, memory, and concentration, speech defects, depression, and parkinsonism.
How To Prevent Carbon Monoxide Poisoning?
Keeping your ventilation systems and appliances in good shape is crucial to avoid the long-term effects of carbon monoxide poisoning.
The following are steps you can take to ensure that they're running smoothly:
Install Carbon Monoxide Detectors
Carbon monoxide detectors warn you when your home has an unusual gas build-up.
These detectors should be put along the hallway within 10 feet from your bedroom door and areas with high traffic, so residents can be notified immediately.
Remember to replace the batteries every six months and reinstall your detector every five to six years.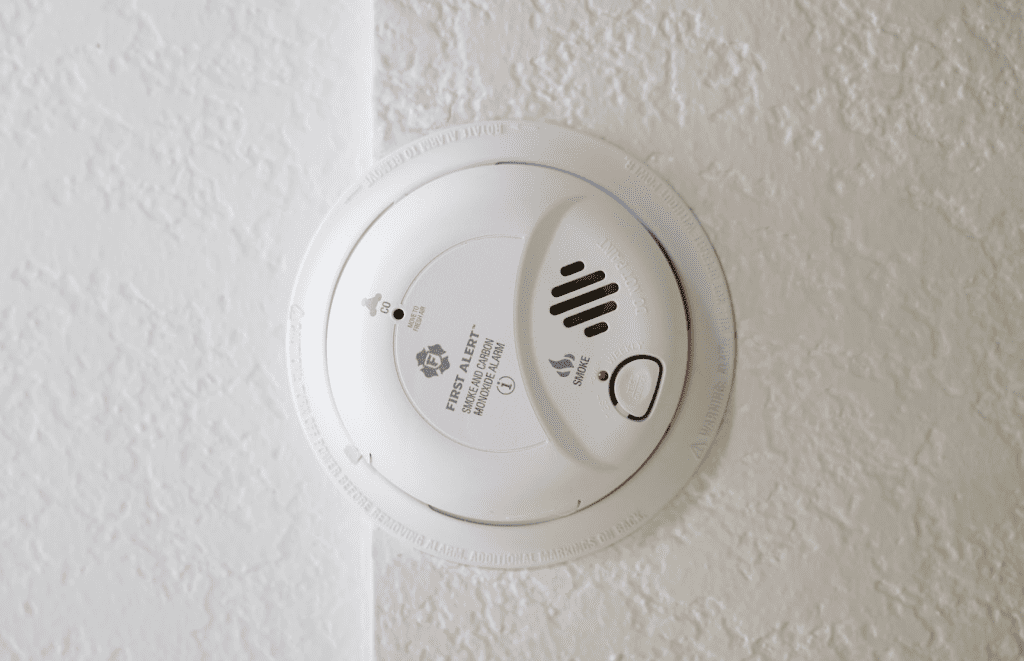 Property owners must install carbon monoxide detectors per the Carbon Monoxide Prevention Act of 2010.
Failure to do so results in a $200 fine after a 30-day notice. The same act only allows you to use carbon monoxide detectors approved and certified by the Office of the State Fire Marshal (CSFM).
Conduct Regular Inspections of Your Ventilation System
It's best to hire an experienced technician to check the condition of your water heater, stove, and other burning appliances every year.
Don't forget to clean your chimneys and ventilation systems to prevent harmful gases or debris from accumulating.
Never Run Any Heat-Powered Engine in an Enclosed Space
Ensure windows and doors are open no less than 20 feet from your generator, motor vehicle, and other heated appliances.
Do not use a stove or a charcoal grill inside a basement, garage, or other confined areas.
Can you Sue for Carbon Monoxide Poisoning?
Yes, you can sue the property owner for faulty carbon monoxide detectors and subsequent poisoning. However, you need to prove liability to build a successful claim.
If the incident was due to a defective product, such as faulty parts of a generator or appliance, you can file a product liability claim against the manufacturer of the carbon monoxide detector.
Types of Compensation for Carbon Monoxide Poisoning
After exposure to carbon monoxide, it's vital to seek emergency medical attention. Once you receive treatment, collect photos or other evidence to prove your case.
Afterward, it's best to hire a personal injury attorney at Adamson Ahdoot to help you think about your next steps strategically.
Cases such as these can be challenging and difficult to prove. It's best to seek legal guidance from experienced lawyers in California specializing in defective carbon monoxide poisoning incidents.
The manufacturer of the CO detector may try to argue that you didn't install it right or use it as intended. No matter what they may try to say, we know you are not at fault and deserve to be fairly compensated for:
Lost wages from taking time off work
Lost earning capacity
Hospitalizations and doctor visits
Medicine and medical devices
Rehabilitation
Disability
Reduced life capacity
Emotional distress
Physical pain
Other types of damages
Hire a Personal Injury Lawyer at Adamson Ahdoot
If you or your family have been a victim of carbon monoxide poisoning, our dedicated team of experienced lawyers at Adamson Ahdoot will help you pursue appropriate legal action against the at-fault party.
Our skilled lawyers can expedite the investigation and build a strong case with the evidence you provide them. We'll help increase your chances of receiving proper compensation for your injuries and losses.
We are proud to serve a diverse set of clients with complex cases. Likewise, we offer free consultations in English and Spanish.
At Adamson Ahdoot, we walk the line between aggressive advocacy and unwavering client support. We're a full-service civil litigation firm with over 100 years of combined legal experience handling personal injury cases.
Call us at (800) 310-1606 today to schedule your free consultation with a premier injury attorney.
Client-First Approach
Above all else, our clients come first. We go above and beyond to obtain the highest level of compensation possible.
Meet Our Attorneys
Multi-Focus Law Firm
Adamson | Ahdoot has successfully executed a plethora of personal injury cases.
Cases We Handle
Get in touch with our firm
Our team can better advise you on your legal options once we receive any available evidence about the incident.
Take Action Now