Can California Wildfire Victims Get Payment for Damages?
Summer is historically the most dangerous time of year for wildfires. These events pose a potential threat to the lives of millions of residents. Especially for the citizens of California. The state is one of the most fire-prone areas in the country. Its climate and dry, flammable vegetation contribute to the rapid burning of many areas. Since 1980, the West Coast has been at the center of thousands of fires that have scorched millions of acres and caused widespread economic and human loss. But what about the families of the victims who lost everything in the fires? Can the victims of a California wildfire receive payment for their losses? Assuming that more than 90% of the fires are primarily human-caused, the answer to the above question is a resounding yes.
New construction and development in easily ignited areas have been the source of many fires. Incidents that can be caused voluntarily or involuntarily, but are usually due to the negligence of utility or fossil fuel companies or the reckless actions of citizens. Sometimes, however, they can be caused by malicious intent.
We know how confusing this matter can be for victims. However, we can assure you that all those affected may be eligible for a California wildfire victims payment if they contact an experienced attorney. To learn the legal ins and outs of a potential wildfire claim, read on.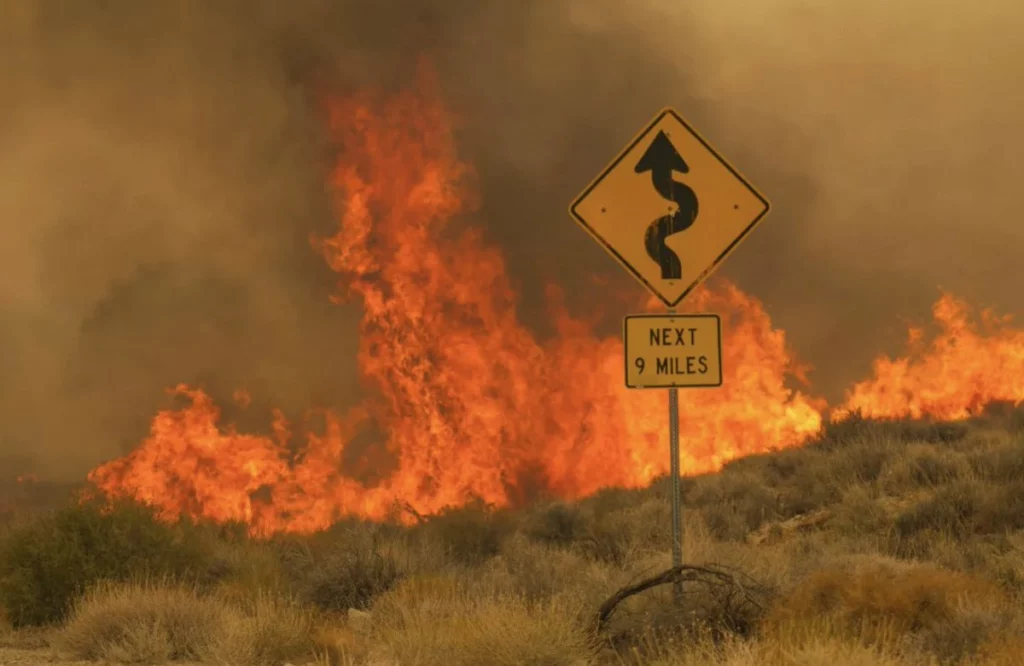 What Wildfires Are Active Right Now in California?
So far this summer, CAL FIRE has reported nearly 4,000 wildfires that have burned more than 95,000 acres. Last year, there were a total of 7,667 wildfires that burned more than 360,000 acres statewide.
Every week is a different battlefield. While most fires are quickly controlled and extinguished, new ones emerge in other areas. But, thanks to various analyses conducted over the years, some regions are already known to be at higher risk of fire. As a result, response times are faster. One of them is Riverside County, which tops the list with 77% exposure to new ignition sources.
Due to the continuous occurrence of fires that are successfully extinguished over the course of a few days, it is difficult to provide a list of active outbreaks. As of mid-summer, firefighters were still battling the Bonny, Almond, Turkey, and Victor wildfires, which could take between one and two weeks to completely extinguish. But the average number of fires at the end of July was nine.
The York Fire – which is still going on – is currently the largest fire that California has experienced during 2023. In just two days, it has burned more than 80,000 acres and is spreading violently through the Mojave National Preserve. Although dozens of people have been injured in these incidents, no fatalities have yet been reported.
Why Do Wildfires Occur?
When a fire starts, three elements are usually present: oxygen, a heat source, and some kind of material to burn. Even if it starts out as a small fire, it can spread quickly, destroying everything in its path. If conditions are dry and arid, the effects can be catastrophic for both the environment and people. Here is a list of the possible causes of a fire:
Debris
Unattended or poorly extinguished bonfires or campfires
Fireworks
Electrical wiring
Improperly extinguished cigarettes
Traffic accidents
Lighting
Machinery failures or malfunctions
Natural causes
Intentionality
California Wildfire Liabilities
If you suffer injuries such as burns from a fire, you can hold the responsible party liable for their actions. This applies as long as the accident did not occur naturally, but was caused by the negligence of a person or company. However, the likelihood of liability is high, as it is estimated that 90% of wildfires are caused by human activity. But, as in any other injury case, the negligence of the responsible party must be proven.
Any fire case involving human liability can be proven after a thorough investigation. This is usually done by the victim's attorneys and may involve one or more responsible parties. The most common cases of negligence that lead to a California wildfire victims payment are:
A utility company or private electrical contractor who fails to properly install, service, or maintain electrical lines and equipment.
A homeowner who neglects to clear flammable vegetation around a home.
Hikers or campers who ignore safety rules in wooded areas.
Vehicles that are not maintained in good condition and contribute to fires.
Intentional criminal acts.
Citizens and businesses that ignore fire hazards and regulations.
The Most Recent California Wildfires
One of the most controversial lawsuits in recent years was filed against the utility company Pacific Gas & Electric. As we announced in our February publication, PG&E settled for $117 million in compensation for the families of those affected by the 2017 and 2018 California wildfires. In total, the company was responsible for 30 fires that affected 80,000 victims, 30,000 homes, and caused 30 deaths.
However, PG&E is likely to face even worse claims following the horrific fire of 2021. The Dixie Fire burned more than 960,000 acres and devastated several counties. An investigation determined that PG&E power lines were the source of the fire, which quickly spread through the area's vegetation.
Two years earlier, the Creek Fire and the August Complex Fire burned 370,000 and 1,000,000 acres, respectively, and caused thousands of fatalities.
Hire a Specialized Attorney to Win Your Injury Case
Many people who are victims of fire or burn accidents believe that they cannot file a claim. However, this is not true. Those who have suffered injuries or lost property are entitled to seek California wildfire victim's payments. As long as there is negligence that can be proven.
In order to have a strong case, it is best to contact an experienced attorney as soon as possible. They will be able to guide you through the entire process and get you the most appropriate settlement. With over 100 years of combined experience, Adamson Ahdoot can provide you with the best legal services in California.
Call (800) 310-1606 today to schedule a free consultation with one of our experts. Our bilingual team is available around the clock. Explore your legal options with the best personal injury lawyers in California.
Client-First Approach
Above all else, our clients come first. We go above and beyond to obtain the highest level of compensation possible.
Meet Our Attorneys
Multi-Focus Law Firm
Adamsom Ahdoot has successfully executed a plethora of personal injury cases.
Cases We Handle
Get in touch with our firm
Our team can better advise you on your legal options once we receive any available evidence about the incident.
Take Action Now