Browns All-Pro Myles Garrett, Hurt in Car Accident
Browns defensive end returns to the field after being hospitalized for flipping his Porsche after practice
Browns head coach, Kevin Stefanski, probably never considered the idea that he would have to watch out for injuries with his All-Pro star Myles Garrett while not on the field. But that was the reality for Stefanski, the Browns, and their new defensive end. After finishing training in late September, Myles Garrett was injured in a car accident. Alongside the player was another female passenger who was also injured.
Despite the seriousness of the incident, Browns coach Stefanski confirmed that he spoke with the player, and he was in good condition. "Very, very grateful that he's OK," he told the media.
The defensive end flipped his Porsche when he swerved off a narrow road next to his house after practice. Garrett sustained a few injuries in the crash, including a sprained shoulder, strained biceps, and a rupture in a blood vessel in the left eye.
Despite the injuries Garrett suffered from the car accident, the player has cleared the concussion protocol. While Stefanski expected him to return to practice Thursday, the Browns' medical staff has advised waiting. "You take everything into account," Stefanski said about his physical condition. "I think, like we do with anything, it's a case-by-case basis and while I've talked to him, I want to have him in the building and talk more in-depth."
Although Garrett did not practice as a precaution all week, he was on the roster prior to that Sunday's game. However, after evaluating his physical and emotional condition, specialists advised against his participation.
Garrett made his return to the field in a 30-28 Browns loss to the Los Angeles Chargers Sunday, October 9.
His Recovery, a Relief for Teammates and the NFL
After finding out that Garrett was injured in a car accident, Jacoby Brissett, the team's quarterback, immediately reached out to him. "In the grand scheme of life the best thing is that he's OK, when I texted him, I was like, 'man, I'm just glad you're all right,'" he told reporters.
Other teammates were grateful and pleased that he didn't suffer more injuries after seeing pictures of Garrett's wrecked car.
Arthur Smith, who is the coach of the Atlanta Falcons (Cleveland's opponent Sunday) was relieved as well that Garrett will be able to return. "It just brings you back to what's important in life," Smith said. "I don't know Myles personally. I have a lot of respect for him. But when you see that around the league, obviously, it happens every day in every major city, it does hit home when you see it. I'm glad he and his passenger were able to just walk away. That's real life."
As the crash remains under investigation, alcohol, and drugs are not presumed per the Ohio State Highway Patrol.
Garrett, Injured in a Car Accident for Speeding
While recovering from his injuries, the defensive end said the car incident has been an eye-opener for him. After spending several days in the hospital and seeing the images from the outside, he claimed to be remorseful. According to the player's official statement, Garrett was injured in a car accident after committing negligent driving. Apparently, he was exceeding the allowed speed limit of 45 mph.
"This will be definitely a wake-up call for me, just try to be smart overall with driving. Don't take anything for granted. Be grateful that I'm still able to be here and just take my time," he said. "I'm grateful to be able to be here, and I'll take my time," he told. According to reports, if he didn't have his seatbelt on, the incident would have ended in tragedy.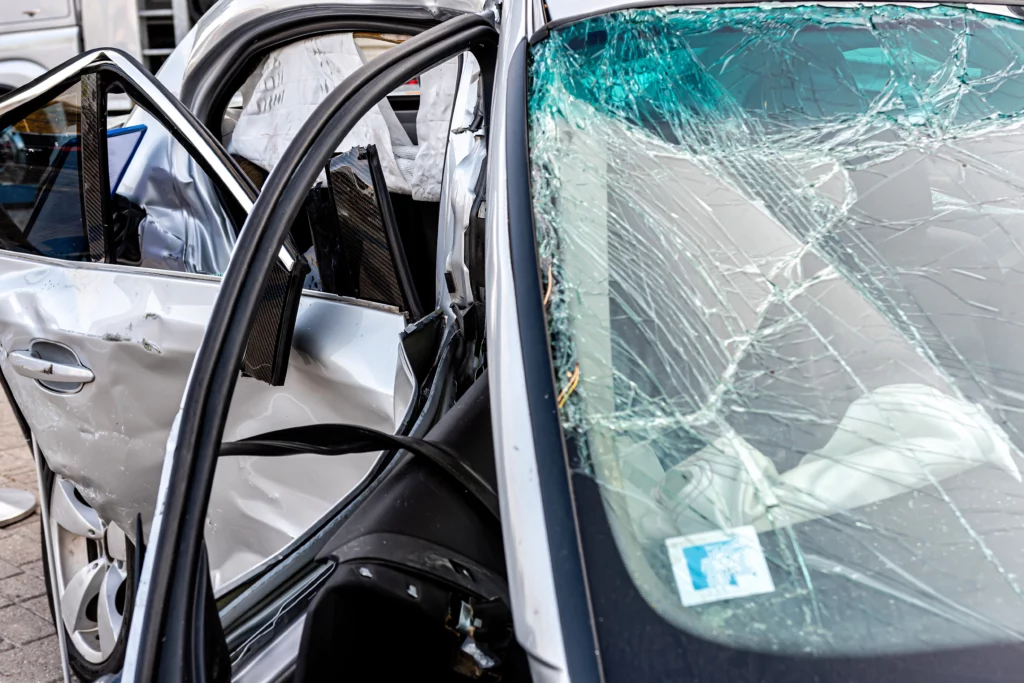 We Can Help!
If you or a loved one have been in a car accident, reach out to Adamson Ahdoot today. The compassionate and aggressive personal injury attorneys at AA Law have over 100 years of combined legal experience in various practice areas of personal injury.
Adamson Ahdoot is proud to always get the best possible settlements for our clients in Los Angeles and California and the peace of mind they deserve. Contact us online or call (800) 310-1606. Schedule your no-cost, no-obligation consultation today!
Client-First Approach
Above all else, our clients come first. We go above and beyond to obtain the highest level of compensation possible.
Meet Our Attorneys
Multi-Focus Law Firm
Adamson Ahdoot has successfully executed a plethora of personal injury cases.
Cases We Handle
Get in touch with our firm
Our team can better advise you on your legal options once we receive any available evidence about the incident.
Take Action Now