Athletes Sexually Assaulted, Hepatitis A in Strawberries, and 68 Killed in Traffic Accidents Over 4th of July Holiday
California's July News Round-Up Features Sexual Abuse in Sports, Police Racism, and Dozens of Fatal Traffic Accidents
Although the heat arrived late on the West Coast of the United States this year, Californians can confirm that the dog days of summer are here. In fact, they have been suffering its effects for several weeks now. Halfway through the summer season, residents are experiencing the now classic intense heat wave that hits the state annually during the hottest part of the year. But, in addition to the injuries and deaths caused by heat-related illnesses, there have been numerous personal injury accidents in California during the month of July 2023.
For the second month in a row, dog bites have made the headlines. The one that has drawn the most attention, is the news concerning the violent episodes by President Joe Biden's dog. According to the press, the animal has bitten up to ten different members of the White House. You never know when you might be attacked by a dog.
Train accidents were also a novelty in an extremely bloody month for automobile collisions. Aside from the 4th of July weekend being one of the deadliest of the year, experts are wondering why the number of traffic accidents continues to rise as more and more people move out of state.
And, in addition to the usual cases of police misconduct, this month we have some tough news related to the sports world. Quarterback Bernie Kosar has raised alarm bells about sports-related injuries. The former football player has confirmed that he suffered more than 100 concussions during and after his 12 seasons in the NFL.
California Personal Injury News Highlights for July 2023
In this blog post, we'll share California's latest news with you. Once again, cases of excessive use of police force against citizens are hogging the media spotlight. In addition, incidents of sexual abuse in sports are on the rise, as we will see below. We also mention personal injury cases that are likely to involve lawsuits in the future. Such as, for example, the $800k settlement obtained by the family of a girl following a complaint against McDonald's. The claim alleges that the victim suffered severe burns after a Chicken McNugget fell on her thigh.
If at any time you are identified or have experienced a similar situation, do not hesitate to seek legal assistance.

Violation of Civil Rights at a Hospital and a Pony Seriously Injures a Woman on July 4th
Practice Area: Premises Liability
One of the most notable stories in this section is the federal civil rights investigation faced by Cedars-Sinai Medical Center in Los Angeles. The Department of Health and Human Services has confirmed that the initiative stems from numerous allegations of racism and discrimination against black women who gave birth at the facility. The hospital, which receives federal funding, is under fire.
Separately, in a public liability case, a woman was injured in an incident involving a pony during the Fourth of July parade in Templeton. The victim, 60, was holding a baby when a pony pulling a wagon carrying two people ran away from the parade. The animal, which ran toward the area where the woman and baby were, impaled the victim's thigh with the axle that connects the cart to the harness.
And lastly, Costco's image was badly tarnished by the death of a four-year-old girl in one of its stores. Apparently, the little girl was eating a hot dog from the store when she choked and suffocated.
19 Children Injured by Bicycle Defects and Hepatitis A in Frozen Strawberries
Practice Area: Product Liability
When it comes to defective products that pose a potential threat to consumers, children's products often steal the spotlight. Such is the case with Woom Bikes USA, which has recalled nearly 84,000 bicycles for children ages 18 months to 14 years. The problem stems from 77 reports of handlebar failures that resulted in 19 injuries. Conversely, to avoid potential future lawsuits, children's products manufacturer Cupkin recalled nearly 350,000 cups due to unsafe levels of lead.
In the food consumption arena, the FDA released an updated list of companies linked to the sale of tainted frozen strawberries. Walmart, Costco, and Trader Joe's are among the affected stores. According to the agency, an investigation has revealed that these products may be contaminated with hepatitis A. So far, nine people have been reported infected, three of whom have been hospitalized. Trader Joe's has also been implicated in another problem. The grocery chain has issued a statement warning about its Almond Windmill Cookies and Chocolate Chunk and Almond Cookies. Apparently, they may be contaminated with rocks.
Airbags and Seatbelts Problems
As for the automotive sector, there are also several manufacturers that have announced problems with their vehicles. One of the most alarming pieces of news was announced by Ram. According to a press release, the company is urging owners of 2003 Dodge Ram trucks to stop driving their vehicles until they are repaired. The reason? Dangerous Takata airbags. Just as ominous are warnings from Honda and Tesla about some of their cars. The companies have recalled 124,000 and 16,000 vehicles, respectively, for problems with brakes and seatbelts.
Several Injured in Train Derailment at Moorpark
Practice Area: Train Accidents
Although train accidents are rare, that doesn't mean they can't happen. And if you live in California, the chances of being involved in a train or subway accident are higher. The Golden State tops the list of states with the most train accidents in the country. The most publicized accident occurred in Moorpark when three of the seven carriages carrying 198 passengers derailed after colliding with a truck. Although no one was seriously hurt, several injuries were reported.
Not all the train's casualties occurred inside the carriages. The most recent incident involving someone killed while not being onboard occurred in Santa Clara in late July. According to police reports, a Caltrain struck and killed a pedestrian. Although the cause is still under investigation, there are indications that the train may have been negligent.
Bloody Fourth of July Weekend
Practice Area: Traffic Accidents
There are a lot more car accidents than train accidents. Especially on dates as significant as the Fourth of July holiday. Over the Independence Day weekend, there were a whopping 68 fatal collisions on California roads. Interestingly, half of the victims were not wearing seatbelts. Police, who reported one stop every five minutes, said they ticketed nearly 10,000 cars for speeding and about 1,200 drivers for driving under the influence.
The latter, drunk driving, was also a factor in the number of deaths and personal injury victims among many California residents in July 2023. DUI cases have increased this month, in part influenced by the holiday and summer season. The most shocking event occurred on the 5 Freeway in Norwalk. Three people were killed and two were injured in a DUI-related multi-vehicle collision. The California Highway Patrol confirmed three arrests.
Reckless and inattentive drivers have also been involved in several fatal accidents. Despite warnings to avoid distracted driving, some cars have caused wrong-way crashes. The most serious accidents occurred in Van Nuys and Lake Balboa. The first resulted in the death of a 20-year-old woman and three injuries, including a child. The second resulted in two fatalities, a 60-year-old woman and a 5-year-old child, and four critically injured.
Population Drops, But Fatal Accidents Rise
Why do fatalities continue to rise as more people move out of California? According to a TRIP report, citizens' behavior is becoming more dangerous and reckless. "There is a significant increase in the number of unrestrained people dying in traffic crashes. There has been a 23% rise in incidents related to speeding and a 22% spike in drunk driving," say those responsible for the report.
One of the most despicable cases of traffic accidents is hit-and-run collisions. These increasingly common incidents have had devastating consequences for several families. One of the most high-profile cases occurred in South Los Angeles in mid-July. A hit-and-run driver fatally struck an elderly man and seriously injured another.
One of the impacts of reckless and distracted driving is how chaotic an accident can be. When this happens, there are often multiple collisions that result in numerous injuries and fatalities. Unfortunately, the frequency of multi-vehicle crashes is increasing. In a 10-day period, these accidents resulted in five deaths and nine injuries on Vasco Road, Norwalk, and Los Angeles. The latter, in which six people were injured, occurred after colliding with a police car involved in a high-speed chase.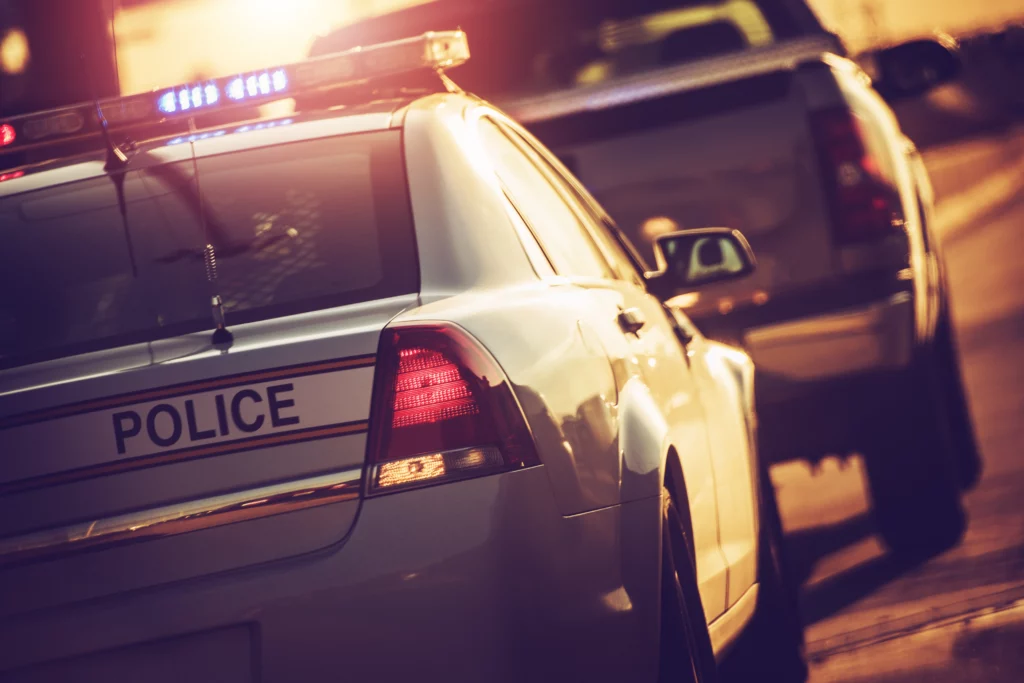 Lawsuit Against San Rafael Police for Unlawful Detention and Civil Rights Violations
Practice Area: Police Misconduct
As you have seen in the previous section, the trend of police misconduct on the streets has been adverse lately. The repercussions of negligent police actions can permanently damage the lives of innocents. This is exactly what happened to California resident Gregory Gross after an encounter with police. Gross just received a $20 million settlement after being paralyzed when several officers threw him to the ground and used restraint techniques that broke his neck.
Although the above case occurred in 2020, the undercurrent of police misconduct is still very much present. Especially, as happened to Gross himself, when excessive force is used in cases that do not require violence.
The following three cases of abuse of authority and force are clear examples of potential lawsuits. In fact, one of them has already been processed through the San Francisco courts. The other two are in the pre-litigation stage.
The most prominent is the case of Julio Jimenez, a San Rafael resident, and professional gardener who has already filed a federal lawsuit against the city's police department. Jimenez was having a few beers after work with two other co-workers when he was approached and violently assaulted by two police officers. He alleges unlawful arrest and civil rights violations.
Two More Excessive Use of Force Lawsuits Are in Process
The first case of excessive force that shocked California is that of Emmett Brock. Brock, a high school teacher, and transgender man, was stopped by an LASD officer on his way home. During the traffic stop, the officer tackled him as soon as he got out of the car. On the ground, the officer punched him in the face and arrested him without clear charges. Video taken by a nearby 7/11 shows the victim completely defenseless as the officer uses excessive force.
The second incident, which is being investigated by the FBI, involves a woman in Lancaster. An officer threw the victim to the ground after she videotaped an arrest outside a store. The woman, who was pepper-sprayed and suffered abrasions, had to be hospitalized.
SJSU Director of Sports Medicine and OC Basketball Coach Accused of Sexual Misconduct
Area of Practice: Sexual Harassment or Abuse
In sports, there are few things worse than suffering a serious injury: being sexually abused by a coach, team member, or trusted authority figure is one. While the case of former NFL player Bernie Kosar is complicated by the time it takes to recover from so many brain injuries, there are other athletes who are also struggling: they are dealing with sexual incidents in their work environments.
Scott Shaw, director of sports medicine at the University of San Jose, is on trial on six federal charges of violating the constitutional right to bodily integrity. Although he has pleaded not guilty, Shaw has a history of sexual allegations. In 2010, he was accused by 17 female swimmers of inappropriately touching them.
Separately, a former youth basketball coach faces life in prison for sexual assault. Carlos Francisco Juarez is charged with 21 counts of sexual abuse and molestation of minors. The victims ranged in age from 11 to 17. Juarez coached at numerous clubs and high schools in Orange County.
Another Postal Worker Attacked by a Dog in California
Practice Area: Dog Bites
While news of the ongoing attacks by President Joe Biden's dog is getting the most attention, there were other dog incidents that resulted in injury to individuals across California in July 2023. The one that made major headlines was a 73-year-old North Highlands postal worker bitten by a pit bull. This is yet another case of dog attacks on postal workers in California, who are at great risk on the job.
In celebrity personal injury news, Chris Brown is in the spotlight this month. The singer is facing two dog bite injuries and emotional distress lawsuits from his former house cleaners. Brown alleged that the two women provoked the dog before the attack in 2020. Now, he wants the plaintiffs to undergo psychiatric testing to evaluate their judgment.
Have You Suffered a Wrongful Injury in California During July 2023? Call Us!
Personal injury can happen at any time in our daily lives. Whether it's riding the train, eating at our favorite restaurant, or driving to work. And as a result, the impact a minor or serious injury can have on your life can be devastating. That's why it's so important to know your legal rights in the event of an injury. You may think that seeking an injury attorney before an injury occurs is too much to ask. However, it can be the key to ensuring that your future is not affected in the event of an accident.
If you have been the victim of negligence that has caused you any type of physical or psychological injury in California during the month of July 2023, do not hesitate to contact us. Even if you just want more information about what to do in the event of an accident, our team can help.
Do you have a friend or family member who has suffered serious injuries that are affecting their quality of life? Have you been the victim of negligence and want to protect your civil rights? Call us today at (800) 310-1606. Our bilingual attorneys can assist you in both English and Spanish. Explore your legal rights with Adamson Ahdoot today. With over 100 years of combined legal experience, our priority is to obtain the most satisfactory settlements for our clients.
Client-First Approach
Above all else, our clients come first. We go above and beyond to obtain the highest level of compensation possible.
Meet Our Attorneys
Multi-Focus Law Firm
Adamsom Ahdoot has successfully executed a plethora of personal injury cases.
Cases We Handle
Get in touch with our firm
Our team can better advise you on your legal options once we receive any available evidence about the incident.
Take Action Now