The moments after being hit by a vehicle can be stressful and disorienting, but knowing what to do after an accident will put you on the first steps to relief.
Here are the top questions we hear from people after they've been hit by a car:
What should I do after I was hit by a car?
Obviously, your safety comes first. Ensure your safety by checking your person and taking stock of your injuries. Is anything hurting? Is everything okay? Secondly, check any passengers in your vehicle for any injuries they might have. Next, should you have the ability to move your vehicle, it is highly recommended to slowly transport it into a safe location on the road. If anyone inside your vehicle is carrying injuries, you would provide this information when you contact and report the accident to the local authorities just after moving your vehicle.

After this, you should gather your identification, vehicle information, registration, and insurance to exchange these vital documents with the other party. As you collect this, begin to take as many pictures as possible of both the damage to your vehicle and/or the damage to the other vehicle. If you or your passengers have any bodily injuries, make sure to take pictures of those injuries as well. Make sure to note invisible injuries.

When the authorities and/or emergency services arrive, be sure to inform them of any and all of your injuries and symptoms without holding back. Despite what you think might or might not be serious, many long-term injuries and their symptoms can manifest an extended time after an accident, leaving the injured person to deal with those injuries themselves. Be elaborate and specific with regard to your well-being and whatever injuries you believe you have sustained. That goes not only for EMTs and emergency medical services, but also for any investigative authorities.

Look for any people who might have witnessed the accident and be sure to get their information. Additionally, look around for any video cameras or street cameras. Perhaps there is an area nearby that includes retail stores that might have surveillance cameras pointed at the incident. Nearby residences might also have a ring or nest camera that could have captured the incident.

If you are not transported by an ambulance but are injured, seek medical assistance either by going to an emergency room, urgent care, or your family doctor.

If you are significantly injured and not able to ambulate, call 911 and ask for emergency medical services first.

If you're already familiar with a personal injury attorney, be sure to let them know immediately, so they can help protect your interests.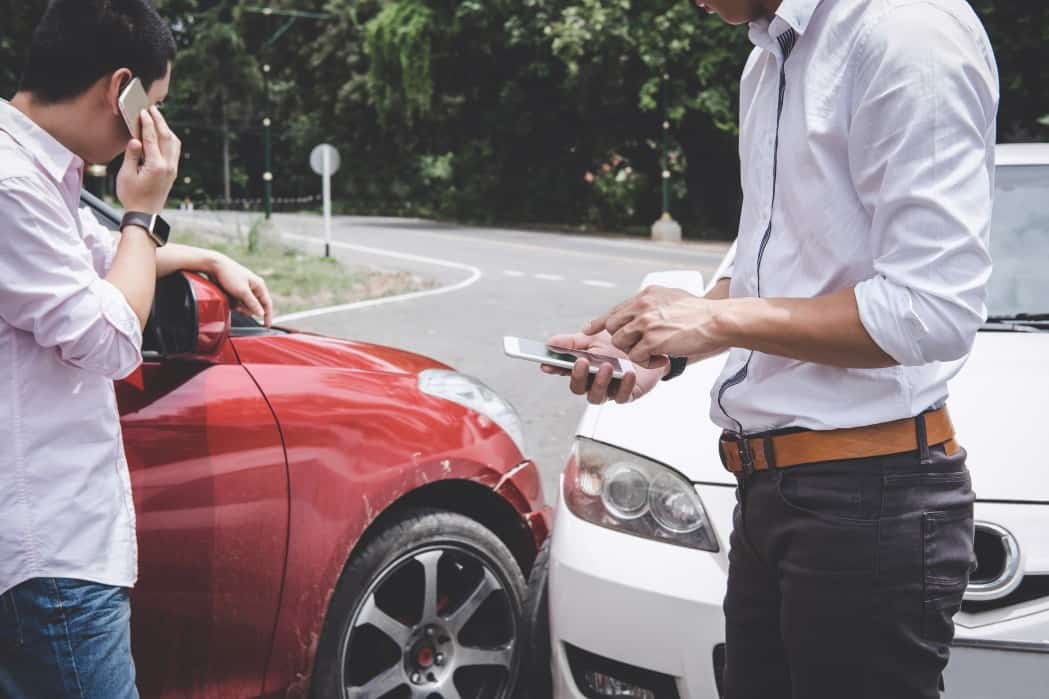 Do I need to file an insurance claim if I was hit by a car?
Yes, but our advice is it is best if you do this through your attorney. It's to your benefit to open your claim through your attorney, since they know better how to preserve your claim and ensure that insurance companies don't unfairly trick you into a low settlement or into possibly affecting the value of your case by getting you to say something that you didn't necessarily mean. Insurance companies and their adjusters are quite apt about being able to confuse unrepresented clients and getting them to say things that might adversely affect their claim.

For this reason, we believe it's best that you allow your attorneys to open these claims for you and let us take over the process while you recuperate.
What if it was a hit-and-run accident?
According to most insurance policies, if you are in a hit-and-run accident, you have a responsibility to report the claim to your own insurance company and to the DMV within a certain time frame. California Department of Motor Vehicles gives 10 days to report accidents if anyone is injured (no matter how slightly).
How long do I have to file a claim in California?
You usually have two years from the date of the incident to formally file a complaint for bodily injury damages. This is true if the at-fault party is not a government entity or unless the involved party is a minor. If you're a minor, you have two years from the time you become a majority, or until your 20th birthday, to bring a claim.
Will my medical bills be covered if I was hit by a car?
There are a few factors that you need to take into consideration like who is liable for the accident? Just because you were hit by a car, does not necessarily mean you have no fault at all. But assuming the other party is 100% at fault, if that party either has insurance or assets, the answer is yes. Your medical bills past and future are an element of damages that are recoverable for bodily injury claims.

If the at-fault party is not insured, but you have uninsured motorist or underinsured motorist coverage, you can seek those damages from your own insurance company through these applicable coverages.
What kind of additional compensation can I get if I was in a car accident?
As long as you're insured for the vehicle and your general damages are not ruled out by Prop 213, you're entitled to both past and future general damages for bodily injury. General damages like pain and suffering or emotional distress that are associated with your injuries are commonly known as non-economic damages. As mentioned above, you are also entitled to your reasonable past and future medical costs, which are necessary and precipitated by the incident. Additionally, you will also be entitled to any past or future loss of earning capacity.

You might also be entitled to punitive damages in certain instances or accidents where the at-fault party's conduct was deemed to be significantly reckless, or they behaved with malice. Black's Law Dictionary defines punitive damages as "the costs that are awarded to a person due to negligence that has caused personal injury or damage to personal property."

In other words, punitive damages are payments by the person to the injured party as a "punishment" for reckless behavior. An example would be, driving at excessive speed while drunk and intentionally hitting somebody with your vehicle and the intention can be proved as such. A combination of the driver's excessive speed and inebriation would be key factors in determining punitive damages.
What constitutes malice, or excessive recklessness?
According to Black's Law Dictionary, Malice, "in its legal sense, does not simply mean ill will against a person, but signifies a wrongful act done intentionally, without just cause or excuse or a conscious violation of the law (or the prompting of the mind to commit it) which operates to the prejudice of another person." Black's goes on to say, "about as clear, comprehensive, and correct a definition as authorities afford is that 'malice is a condition of the mind which shows a heart regardless of social duty and fatally bent on mischief, the existence of which is inferred from acts committed or words spoken.'"
How long does it take to get a settlement if I was hit by a car?
It all depends on various determining factors:

1.       Responsibility for the accident
2.       Total amount of all your damages
3.       Amount of at-fault party's insurance policy and your uninsured or underinsured motorist policy
4.       The insurance company's willingness to settle any potential statute of limitations issues
5.       When you brought the claim
6.       Any trial dates not held which have dates set
7.       Your willingness to accept the insurance company's settlement offer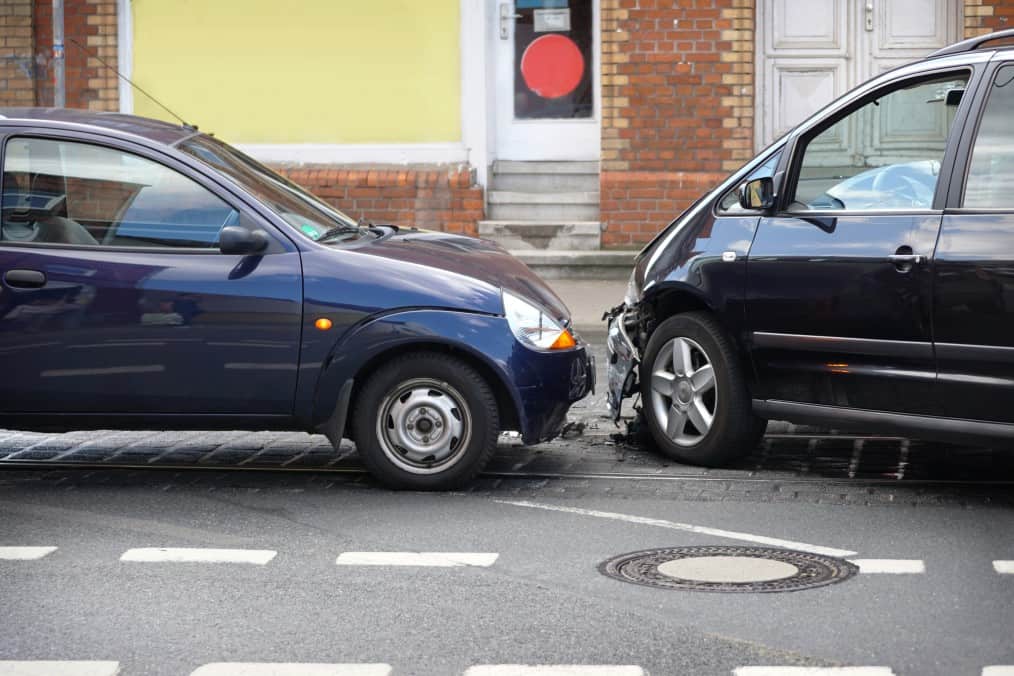 Is there a way to get paid before my settlement is finalized/a way to get paid upfront?
Usually, insurance companies do not make partial payment settlements. There are instances in uninsured motorist coverages when you have a claim against your own insurance company, they'll make partial payments based on what's reasonable. But usually, payments are done all at once and require a release of liability regarding the at-fault party.
Who's liable in a "chain reaction" accident?
Barring any other circumstances, it's usually the fault of the first party who makes contact with the rear end of another party's vehicle, but other circumstances can be taken into consideration. Some examples are – if somebody was speeding, if somebody cut someone else off, if somebody significantly stops short; those are considerations that can alter the ultimate liability or portion of liability in the matter.
Are the parents or driver liable if I've been hit by a teen driver?
The person driving is always responsible for his or her conduct. There are instances where other parties may be vicariously liable or held additionally liable for what's called negligent entrustment. It is extremely difficult to prove negligent entrustment in a personal injury matter, however. A parent can be responsible for the teen's negligent driving if it can be proved the parents negligently entrusted the vehicle to the teen.
What if I'm hit by a car as a pedestrian?
There are multiple factors to consider in each situation, and each situation is nuanced. For example, Man walking in the crosswalk, was it a lit crosswalk? Was there a marked crosswalk? Was it an unmarked crosswalk? Did the pedestrian run out into the middle of the street? Was the driver of the vehicle speeding or not paying attention? Did that driver run a stop sign or red light? What were the lighting and visibility like? These are all things to take into consideration.
Will my bicycle be replaced if I was hit by a car?
If the other party is at fault, your bike could be replaced as it is an element of your property that has been damaged. Most insurance companies will try to reduce what they pay you for a replacement because of your previous bike's age and depreciation, assuming you did not just purchase the bike. However, the driver's insurance may try to hold you partially liable for the accident and try to reduce what they need to pay you.
What steps should I take to improve my claim if I've been hit by a car while on a bicycle?
1.       Gather evidence at the scene – Gather the driver's full name, contact information, auto insurance company, policy number, and driver's license or permit. Also get vehicle information including make, model, year, vehicle Identification Number (VIN), and license plate number. Remember to look for witnesses and get their information too.
2.       Get treatment – It's important to never refuse medical care or downplay the extent of your injuries. If medical professionals advise treatment at a hospital, you should heed their counsel.
3.       Get a copy of the Police Report – The incident police report will give you the necessary contact information you need and hopefully the driver's insurance information. If the police identified any other witnesses, their contact information and the statement they provided to responding officers will be found here.
4.       Identify the insurance company – The driver's insurance information can also be found on the police report.
5.       Take pictures of your bike – The pictures you take should show the extent of property damage and include serial numbers and other identifying labels, stickers, or inscriptions.
6.       Get one or more estimates for the repairs – If your bike is destroyed, try to obtain your original purchase receipt. If you don't have the original purchase receipt, some insurance companies will accept a credit card bill that will prove the purchase. Internet searches are also helpful in obtaining the original and replacement costs of the bike.
7.       Preserve evidence; including your bike, which should not be disposed of until your claim is closed
8.       Hire a knowledgeable bicycle accident attorney
Does it matter if I was wearing a helmet while cycling when I was hit by a car?
Yes, it does matter. Local transit laws require you to wear a helmet, and the defense and/or insurance companies will argue you're comparatively at fault for any injuries that potentially could have been mitigated or prevented had you been wearing a helmet. We strongly recommend you wear a helmet when riding a motorcycle, bike, or scooter.
If you have specific questions related to being hit by a car or vehicle that weren't covered here, it is always best to consult with an experienced attorney that can guide you in the best next steps to take. Call (800) 310-1606!