Women's History Month: The Legal Heroes Who Came Before
Earlier this month, we had the pleasure of honoring our female colleagues during International Women's Day. And at Adamson Ahdoot, we are proud to celebrate the contributions of women every day of the year. However, during Women's History Month, we wanted to take a special moment. AA Law recognizes the incredible achievements of the women on all our teams. They work tirelessly to serve our clients and help our firm succeed.
For this reason, we are fortunate to have three female attorneys at Adamson Ahdoot: Armineh, Nia, and Katrina. Each of them brings unique skills and experience to our practice. This trio always provides the client-first approach that Adamson Ahdoot is known for.
Armineh has worked with some of the nation's largest insurance companies. She uses the knowledge of their inner workings to protect the interests and rights of those who have been harmed. Nia endeavors to make her community more equitable with her career after being inspired to become an attorney when she was young. She works with plaintiffs to obtain full, fair, and complete compensation for their claims as a member of the Litigation Team. Lastly, Katrina has dedicated her career to making "sure my clients' rights are being upheld." As a veteran of the Public Defender's office in various states, her experience lies in making sure the rights of her clients are protected. She has worked with plaintiffs on cases involving police misconduct and catastrophic personal injury.
Adamson Ahdoot's Staff
Our female team members don't end there! Women are an essential part of every team at Adamson Ahdoot, from our intake team to our marketing team, litigation team, and everything in between. Each one of them plays a pivotal role in our success and helps us put our clients first. They are essential in making sure that AA Law is a success.
But we would be remiss if we didn't mention the legal giants that came before them. So today, we would like to honor a few female law heroes that helped pave the way for women in the law.
Ruth Bader Ginsburg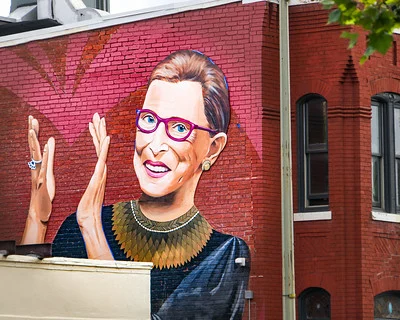 Ginsburg, also known as "RBG," was a pioneering Supreme Court Justice who dedicated her life to fighting for gender equality and civil rights. As an attorney, she was a passionate advocate for women's rights and played a pivotal role in several landmark cases.
These include United States v. Virginia, which struck down the male-only admissions policy at Virginia Military Institute. As well as Ledbetter v. Goodyear Tire & Rubber Co., which extended the statute of limitations for pay discrimination claims. Her legacy continues to inspire generations of women.
The New York native died in 2020 while still serving the highest court in the land.
Sandra Day O'Connor
Sandra Day O'Connor was the first woman to serve on the United States Supreme Court. She served for 25 years, from 1981 to 2006.
Before her appointment, she served as an Arizona State Senator and Judge on the Arizona Court of Appeals. O'Connor was known for being a consensus builder on the Supreme Court. She authored several landmark opinions on civil rights and was a vocal advocate for judicial independence. Together with RBG, they made a powerful duo on the Supreme Court.
She was the first woman to lead a state senate. As a result, the Texan was the first woman to have her name attached to a law school.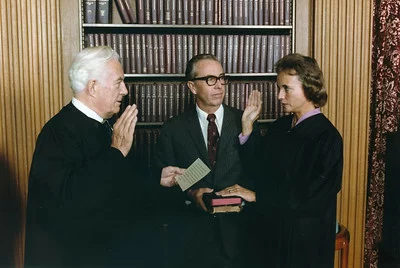 Sonia Sotomayor
Sonia Sotomayor is an American lawyer and jurist who currently serves as an Associate Justice of the Supreme Court of the United States.
The Bronx, New York native has served since 2009 when she was appointed under President Barack Obama. Before her appointment, she served as a Judge on the United States Court of Appeals for the Second Circuit.
The child of Puerto Rican immigrants, she is known for her commitment to justice and equality. Hence, Sotomayor is a fierce advocate for the rights of minorities and the marginalized. She is the third woman, the first woman of color, the first Hispanic, and the first Latina to serve on the Supreme Court in the Court's 230 years.
She is known for her impassioned dissents on issues of race, ethnicity, and gender identity. Sotomayor still serves on the Supreme Court today.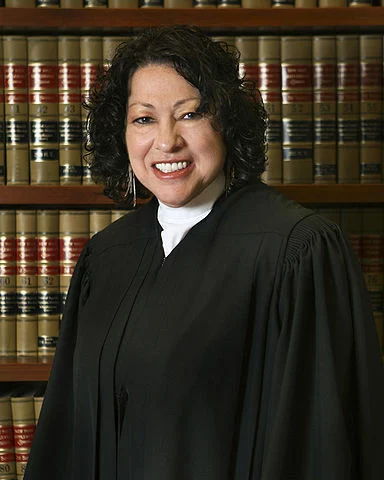 Barbara Jordan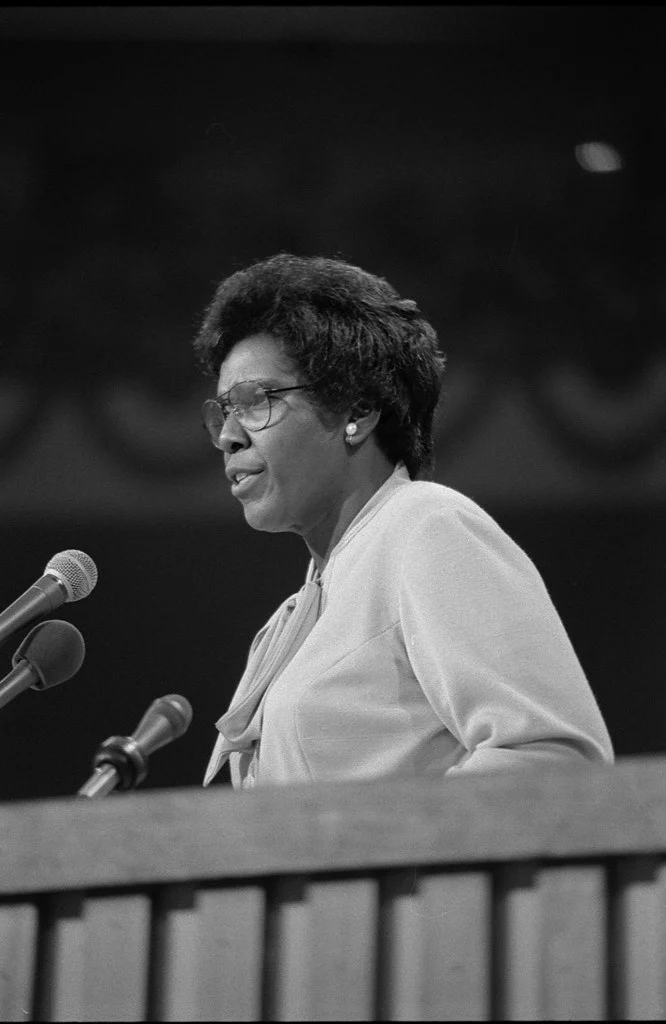 Jordan was a lawyer, politician, and civil rights activist who served in the United States House of Representatives from 1973 to 1979. Jordan was the first Black woman to serve in the Texas State Senate. She was also the first woman and Black woman to deliver the keynote address at a Democratic National Convention. In the speech, she called on all Americans to commit themselves to a "national community" and the "common good."
The address took place on one of the world's biggest stages, New York's Madison Square Garden, and cemented Jordan as an electric orator. She was again a keynote speaker at the Democratic National Convention in 1992.
The Texas native was known for her eloquence, intelligence, and her unwavering commitment to civil rights and social justice. Equally important, she is also known for her work as chair of the U.S. Commission on Immigration Reform.
For her work, President Bill Clinton awarded her the Presidential Medal of Freedom in 1992 and the NAACP presented her with the Spingarn Medal.
When she died in 1996, Jordan was the first African-American woman to be buried in the Texas State Cemetery.
Clara Shortridge Foltz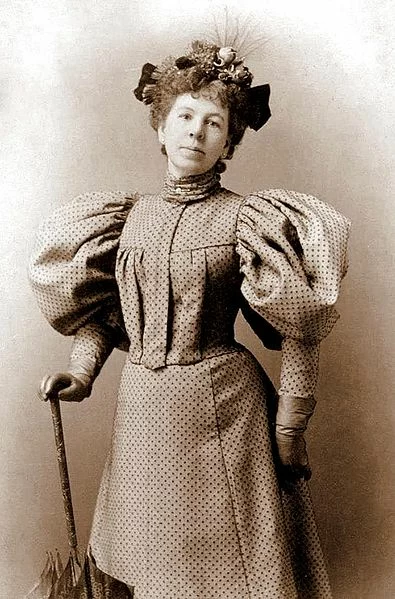 Foltz was a lawyer, suffragist, and feminist who played a crucial role in advancing the rights of women in law.
Furthermore, she was the first woman to be admitted to the California Bar and also played a key role in the establishment of the public defender system. The Los Angeles Public Defender's building is named in her honor. A larger-than-life figure, the Lafayette, Indiana native built her career while at the same time caring for herself and her children. Her husband had abandoned the family and left her in debt.
In addition, she was able to teach herself the law and pass the bar in the face of tremendous odds and roadblocks. Foltz was known for her tenacity, dedication, and her unwavering commitment to justice. Additionally, she fought tirelessly for the rights of women and minorities, and her contributions paved the way for future generations of women lawyers.
Her legacy continues to inspire and motivate women in the legal profession to push for gender equality and to use their skills and expertise to fight for justice and equality. Because Foltz had the bravery to fight for her right to learn the law, women everywhere make an impact in the profession.
Thank You, Legal Heroes!
These women are just a few of the many influential attorneys who have made significant contributions to the legal profession in the United States. The heroes on the Adamson Ahdoot law team we are fortunate to work with every day are living proof of this. Additionally, their legacies continue to inspire and motivate women in the legal profession. A whole new set of legal heroes are being made thanks to them.
In summary, thank you to them and all our female team members for everything you do, every day.
Client-First Approach
Above all else, our clients come first. We go above and beyond to obtain the highest level of compensation possible.
Meet Our Attorneys
Multi-Focus Law Firm
Adamson Ahdoot has successfully executed a plethora of personal injury cases.
Cases We Handle
Get in touch with our firm
Our team can better advise you on your legal options once we receive any available evidence about the incident.
Take Action Now