What Do I Need to Do After Being in a Car Accident?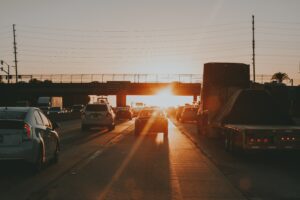 At Adamson Ahdoot LLP, one of the questions our legal team gets asked frequently is "What do I need to do after being in a car accident?" After being in a car accident, you may feel a little overwhelmed as to how to proceed, especially if you suffered an injury. 
If you were in a car accident and denied medical care at the scene, visit your doctor or local emergency room within 24 hours of the accident occurring. It's not uncommon for a victim to develop injury symptoms hours, days or weeks after a crash. All too often, a victim won't realize the extent of an injury, that at the time, seemed like nothing until his or her condition worsens. 
If you were injured in a car accident and you have not sought medical attention, do so immediately. Your injury needs to be treated and documented as soon as possible. You don't want to jeopardize your health or your opportunity to file a claim against the person responsible for harming you. 
After you have been seen by a doctor, write down every detail you can remember about the accident. Write down the date, location, and time the accident happened. If you were able to talk to eyewitnesses, jot down their names and the information they gave you. Even if it seems like a minor detail to you, write it down. Even the smallest detail can make a significant difference in the outcome of your case. 
Although we know it can be hard to not talk about the accident with family members and friends, it's important you don't share any information with them until speaking with a lawyer. Also, do not provide information about the car accident or your injury with an insurance agent. In most cases, insurance agents are looking for information they can use to prevent paying you. Sadly, we've witnessed aggressive agents who manipulate victims' words to get out of settling a claim or to reduce the amount a claim is settled for. 
Finally, talk to one of our caring Los Angeles car accident lawyers as soon as possible after your crash. We can meet you wherever it's most convenient to discuss your case and put you on the right legal path. We'll help determine how the car accident occurred and who is liable for injury expenses like hospital bills, rehabilitation, surgery, lost wages, disability, and pain and suffering. 
You can reach a member of our firm anytime of the day or night by submitting a contact form or by calling (800)310-1606. The state places deadlines on filing a lawsuit so don't wait to arrange a free case review. 
Client-First Approach
Above all else, our clients come first. We go above and beyond to obtain the highest level of compensation possible.
Meet Our Attorneys
Multi-Focus Law Firm
Adamson Ahdoot has successfully executed a plethora of personal injury cases.
Cases We Handle
Get in touch with our firm
Our team can better advise you on your legal options once we receive any available evidence about the incident.
Take Action Now