What Are Permanent Disability Benefits?
Accidents can happen to anyone at any time. Even with safety precautions in place, there's no way to prevent them, especially if they're due to human error or being in a high-risk job. 
Some people recover easily after getting involved in work-related accidents, while others may suffer from severe injuries that cause permanent disabilities.
The latter may be eligible to receive compensation for their injuries if they haven't made a complete recovery, even after their condition has stabilized.
This article will help you understand how permanent disability benefits work, along with a comprehensive guide on your legal options.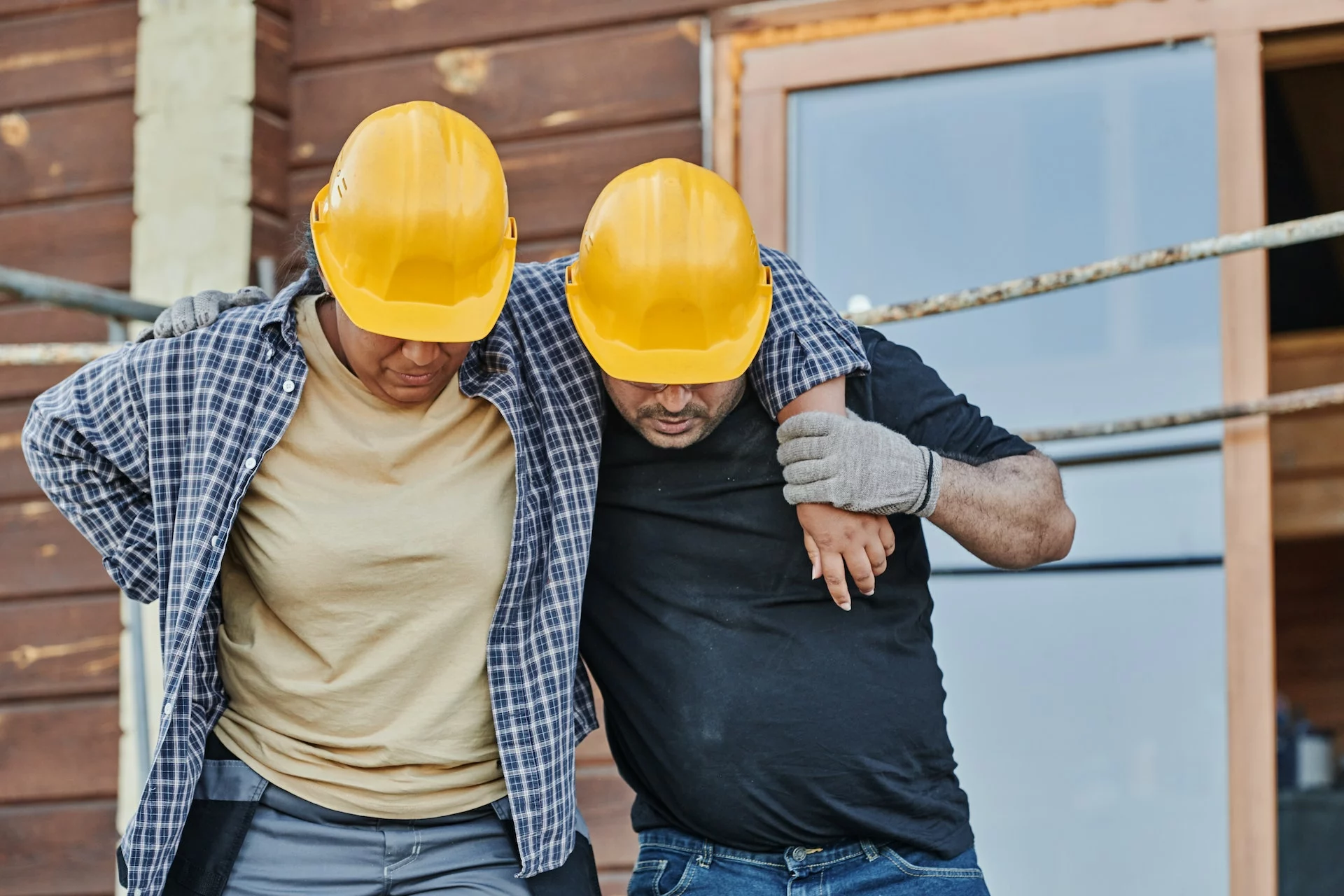 What are Permanent Disability Benefits?
Permanent Total Disability (PTD) benefits provide financial support for those with severe work-related injuries that don't recover completely and limit their capacity to work.
Permanent Total Vs. Permanent Partial Disability Benefits
There are two basic categories for permanent disability benefits: Total Permanent and Partial Disability Benefits, otherwise known as Impairment Income Benefits (IIB).
Permanent Total Disability is given to individuals with PD rating of 100% and who suffer from a workplace injury that results in their inability to work in any capacity for the rest of their life. Workers will receive a weekly payment equal to two-thirds of the amount of their pre-injury weekly wage for the rest of their lives.
They may also receive Social Security disability payments. In the case of Temporary Total Disability, they receive temporary total disability benefits for as long as they're off work for a limited period.
Permanent Partial Disability is awarded to workers who suffer injuries that lead to permanent disability. However, the worker is not 100% disabled and can typically return to the workforce at some point in the future.
Compensation comes in the form of a weekly check amounting to two-thirds of their pre-injury weekly wage. The benefits will be given out during a set number of weeks as dictated by California state laws. The period depends on the worker's disability rating and the date of their injury.
They may also receive Temporary Partial Disability, which provides temporary partial disability benefits if they cannot perform light job duties until they can return to the same level of work pre-injury.
Death Benefits may be given to families and dependents when an employee is killed while on the job as compensation for the loss of financial support.
How to Find out a Worker's PD Rating?
The following factors determine a worker's PD rating:
Medical Reports
When the injured worker receives emergency care, they will see a treating physician, who will evaluate their health and provide a medical report that details the extent of the worker's disability.
Each injured body part will receive a specific impairment rating based on the AMA guides. The book offers a method for rating each injured body part based on the physician's evaluation and corresponding medical information, such as an X-ray or MRI.
Conversion Into Permanent Disability Ratings
After the physician assigns the worker an impairment percentage, it is then converted into a permanent disability rating.
Doctors and workers' comp staff will derive this rating by referring to the Permanent Disability Rating Schedule, which provides a formula to determine a permanent disability rating after considering several factors. These factors include:
The worker's job title and duties,
The type of injury the individual received,
The possible change in the employee's future earning capacity, and
The employee's age
What Happens if the Employee Disagrees With the Doctor's Report?
If the worker disagrees with the physician's evaluation of their disability status, they can contact the claims administrator to object to the report and obtain the required DWC form.
The Division of Workers' Compensation will send over the panel consisting of three QMEs (qualified medical evaluators) within ten days.
The employee will choose one QME from the panel, make an appointment to be examined by them, and inform the administrator which one they chose.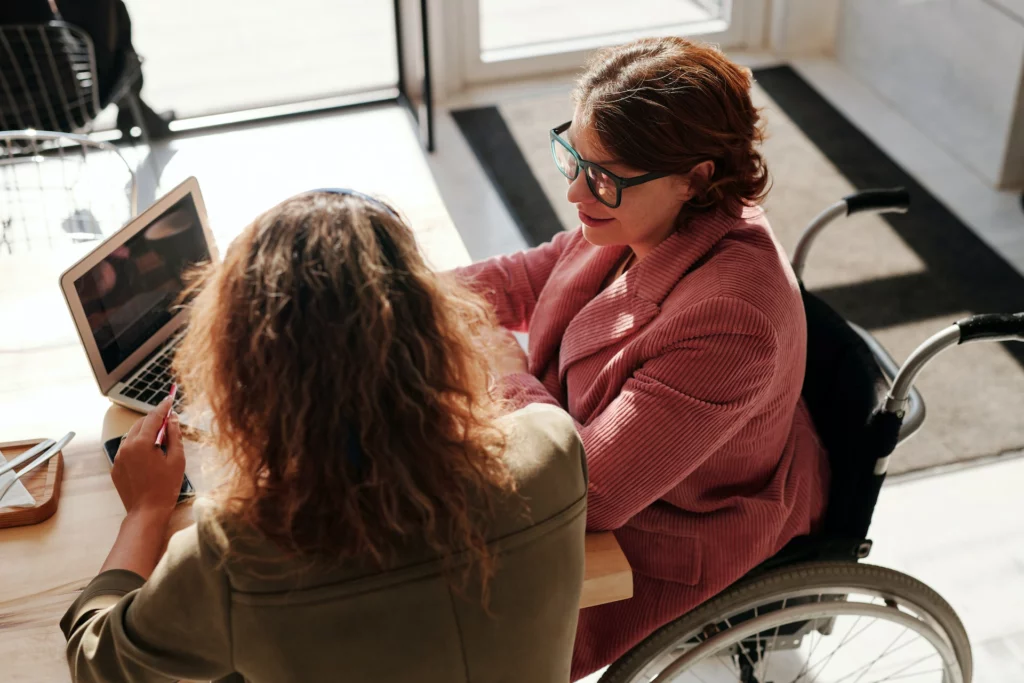 Examples of Permanent Disabilities
Research suggests that permanently impaired workers' health declines faster than aging co-workers. Here are some of the lifelong impairments caused by workplace injuries:
Total paralysis due to spinal injury
Loss of limb or amputation
Carpal Tunnel Syndrome
Loss of sight
Hearing loss
Broken bones
Cancer from chemical exposure
Lung damage
Meanwhile, below are some of the most dangerous occupations around the world:
Lumberjacks or logging workers
Garbage collectors
Underwater welders
Oilfield workers
Roofers
Veterinarians
Structural iron and steelworkers
Aircraft pilot
Flight engineers
Truck drivers
Grounds maintenance workers
Construction workers
What are the Main Causes of Workplace Accidents?
Work-related injuries affect millions of employees annually. These are the most common reasons behind workplace accidents:
Trips, Slips, and Falls
Some common causes of slips and falls in the workplace are spills, loose mats, and stepladders. Moreover, poor lighting can cause bruises, scratches, fractures, and sprains.
Cluttered common areas filled with tripping hazards such as cords, wires, and empty boxes are also a serious risk.
Fatigue
Inadequate breaks at work and over-exhaustion can cause strains, carpal tunnel, and tendinitis or tennis elbow.
Furthermore, fatigue compromises an individual's ability to think clearly, leading to human errors that may result in dangerous accidents.
Exposure to Harmful Substances
Hazardous substances used in the workplace, such as flammable liquids and gases, can cause short-term and long-term health defects.
Employees may also experience poisoning, nausea, vomiting, and severe burn injuries.
Transportation Incidents
One of the most common reasons behind workplace injuries comes from transportation accidents. Workers are prone to muscle strains, sprains, and tears when they lift and move heavy objects without proper supervision.
Transporting goods, securing loads, and performing vehicle maintenance work are also incredibly risky, especially if people aren't taking the proper precautions.
What to do After a Workplace Accident?
After an injury, employees must inform their immediate supervisor immediately. Depending on state regulations, they must report a workplace injury within a mandated timeframe. Failure to do so may result in the forfeiture of compensation and benefits.
Who are Qualified for Permanent Disability (PD) Benefits?
Full-time and part-time employees, including seasonal and temporary employees, are entitled to receive PD benefits. Meanwhile, independent contractors and undocumented workers may not be qualified to file a claim.
What are the Eligibility Requirements?
Employees must meet the following requirement to receive the proper compensation and permanent disability benefits:
They were injured while performing their work duties;
Their doctor says they will never recover completely;
Their bodily functions may be limited
Benefits Included in Your Compensation
Injured workers will be compensated for all medical expenses necessary to diagnose and treat their condition. These include:
Prescription medication
Doctor appointments
Surgery
Other laboratory procedures
Employees with PD are also entitled to receive social security disability payments and death benefits for loss of financial support.
How to Calculate PD Benefits?
PD benefits may help cover the cost of medical care and lost wages. Both permanent partial and total disability benefits equal two-thirds of the worker's pre-injury average weekly wages.
For example, if the injured employee received a $1,000 average weekly wage before the accident, they're eligible to receive approximately $667 per week.
Understanding a Worker's Legal Rights
In case of an injury at work, workers have the right to file a lawsuit against their employer. These are the following considerations to take into account before filing a lawsuit:
Workers can sue manufacturers if they were injured by a defective machine or piece of equipment;
Workers can file a personal injury claim against their employer in civil court if they do not offer workers' compensation insurance;
Workers exposed to toxic substances who suffer from long-term illnesses such as neurological damage and cancer may file a toxic tort claim;
Workers may file a personal injury lawsuit against a third party or person who caused the injury at work
Are Employees Still Eligible for PD Benefits if They Lose Their Job?
Yes, employees are still eligible for PD benefits even if they lose their job. But they may not necessarily recover all of their lost wages due to the permanent disability.
Do Compensation Benefits Cover Psychiatric Injuries?
The eligibility requirements and coverage of the claims for psychiatric injuries vary by state. However, California covers emotional or mental health issues such as depression and anxiety that workers acquire from their job.
Stressful working conditions may leave them unable to concentrate and perform their duties well. For instance, an employee suffering from overexertion could lead to workplace burnout.
To receive benefits from a psychiatric injury, the worker must meet the following eligibility requirements:
A medical professional should properly diagnose them;
Their doctor must require them to miss work to receive treatment;
They were a victim of violence at work;
The employee's working conditions are not conducive to their mental health
Why Seek Legal Representation at Adamson Ahdoot?
With over 100 years of combined legal experience handling personal injury and negligence cases, Adamson Ahdoot possesses a skilled team of lawyers who can thoroughly navigate your personal injury case.
Rest assured that we'll guide you through the process every step of the way. We offer free consultations in both English and Spanish, and we're proud to serve a diverse clientele with permanent disability cases.
Book a Consultation With an Experienced Lawyer Today
If you have suffered a workplace injury, seek legal representation from our experienced lawyers. We understand that being in your situation is not easy. Hence, we promise that the lawyer you meet during your free consultation will be compassionate to your condition.
At Adamson Ahdoot, we listen carefully to your complaints and ensure we'll handle your case with care. With our help, you can obtain the benefits and rights to compensation that you are entitled to by law.
Schedule a free consultation with one of our premier injury attorneys today. You may call us at (800) 310-1606 or check our website to see how we can help you.
Client-First Approach
Above all else, our clients come first. We go above and beyond to obtain the highest level of compensation possible.
Meet Our Attorneys
Multi-Focus Law Firm
Adamson Ahdoot has successfully executed a plethora of personal injury cases.
Cases We Handle
Get in touch with our firm
Our team can better advise you on your legal options once we receive any available evidence about the incident.
Take Action Now