Unrestrained Driver Dies on Hwy 58
The driver's body was ejected from the car after sliding off the highway into an embankment
Tragedies on the road are no longer a surprise. Despite the decrease in fatal accidents in the last few months, the number of deaths still remains at crisis levels. Especially if traffic laws are not followed. The September death of an unrestrained driver proves the need to respect safety rules.
A 45-year-old man was found dead after being in a crash on Highway 58 near Oswell Street in Bakersfield. As reported by the California Highway Patrol, when authorities and emergency services responded to the scene around 6:30 am, the man was found lifeless.
The CHP confirmed that the fatal accident involved a 1995 Honda driven by Bakersfield resident Gilbert Gomez. According to details shared by the police, the incident occurred when the man lost control of his vehicle. The car was merging onto the westbound on-ramp of Highway 85 when it slid off the highway for unknown reasons. The car went down an embankment and overturned.
According to the investigation, the accident was caused by reckless driving. Since the driver wasn't wearing a seatbelt, he was violently ejected from the car after the impact.
The Kern County Coroner's Office identified the deceased hours later. Police have not yet determined whether alcohol or drug use was a factor in the death.
Seat Belts Save Lives
As part of an awareness campaign, the state of California launched a seat belt operation in 2005. Click it or Ticket has a clear goal: to save lives.
Since its introduction, the national and statewide usage rate has increased significantly. Currently, the percentage of restrained drivers in the United States is approximately 87%, while in California it reaches 93%.
According to NHTSA, buckling up saves thousands of lives each year. In fact, the agency estimates that in its 2018 study, about 15,000 people lived because of its use. That same year, 618 unrestrained drivers and passengers died. Since 2009, reported deaths from not buckling up properly is nearly 18,000.
Beyond the risk of death or serious injury, driving without a seat belt carries traffic fines. The cost of these penalties can range from $162 to $490.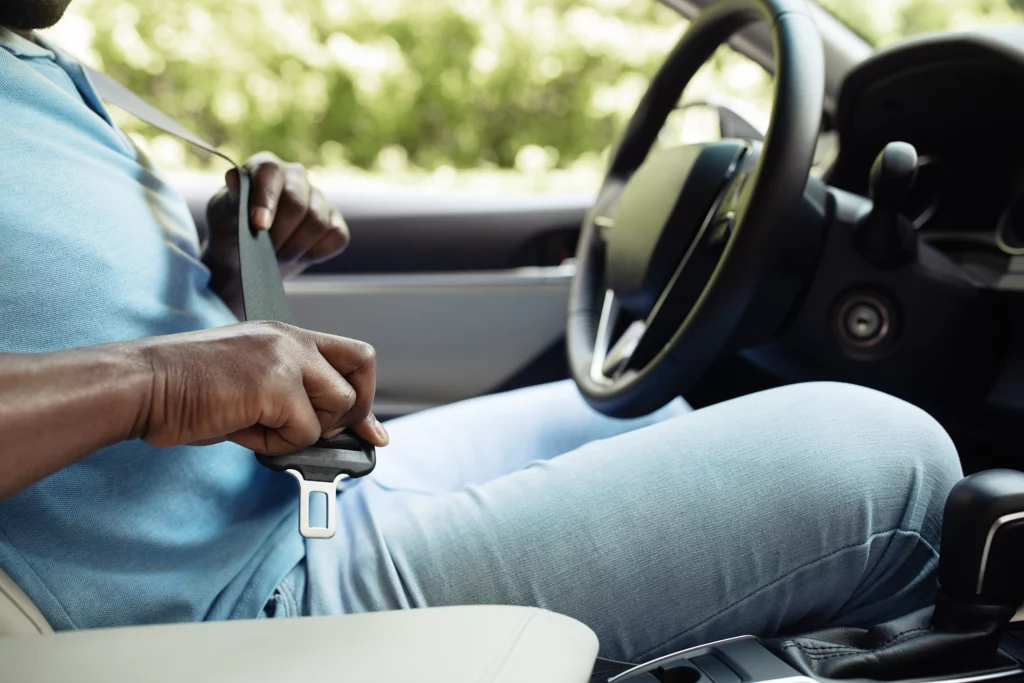 Affected by Unrestrained Driver? We Can Help
Losing a loved one through carelessness usually leaves emotional damage that is difficult to overcome. Failure to follow traffic laws can lead to accidents that result in devastating injuries or wrongful death. If you or someone in your family has been affected by the reckless driving of an unrestrained driver, don't hesitate to call on us for help.
At Adamson Ahdoot, we strive to provide the best solutions for our clients. Our more than 100 years of combined legal experience have positioned us as one of the top personal injury firms in Los Angeles and surrounding areas. If you are looking to find the financial and mental peace of mind you need, our attorneys can assist you.
Call (800) 310-1606 or contact us online to get a free case consultation today. Don't worry about costs; you pay nothing out of pocket. We don't win, unless you win.
Client-First Approach
Above all else, our clients come first. We go above and beyond to obtain the highest level of compensation possible.
Meet Our Attorneys
Multi-Focus Law Firm
Adamson Ahdoot has successfully executed a plethora of personal injury cases.
Cases We Handle
Get in touch with our firm
Our team can better advise you on your legal options once we receive any available evidence about the incident.
Take Action Now