Tesla Received Triple the Amount of OSHA Complaints Than the 10 Largest US Car Factories Combined
Tesla is upset at OSHA for reporting 54 new penalties to the press rather than to the company
Rural states are popular for big-name car companies to settle down and build automated production facilities. But this doesn't apply to Tesla. Instead, the company has set up shop in Fremont, California, where the electric giant leans on the production of 15,000 workers who keep making the vehicles possible. This number of employees, however, led Tesla to have triple the OSHA complaints than its ten other main competitors together.
The numbers show that Tesla is the automaker with the most active workers in any car manufacturer in the United States. However, as said previously, this has also resulted in a number of mishaps for the company. After all, the more employees there are, the greater the chance of injury. In data compiled by Forbes, from 2014-2018, Tesla has collected over triple the amount of Occupational Safety and Health Administration (OSHA) violations than its top 10 rivals. As a result, Tesla has been fined $236,730 for 54 different violations. It should be noted that many of these fines are in the OSHA database, marked as pending.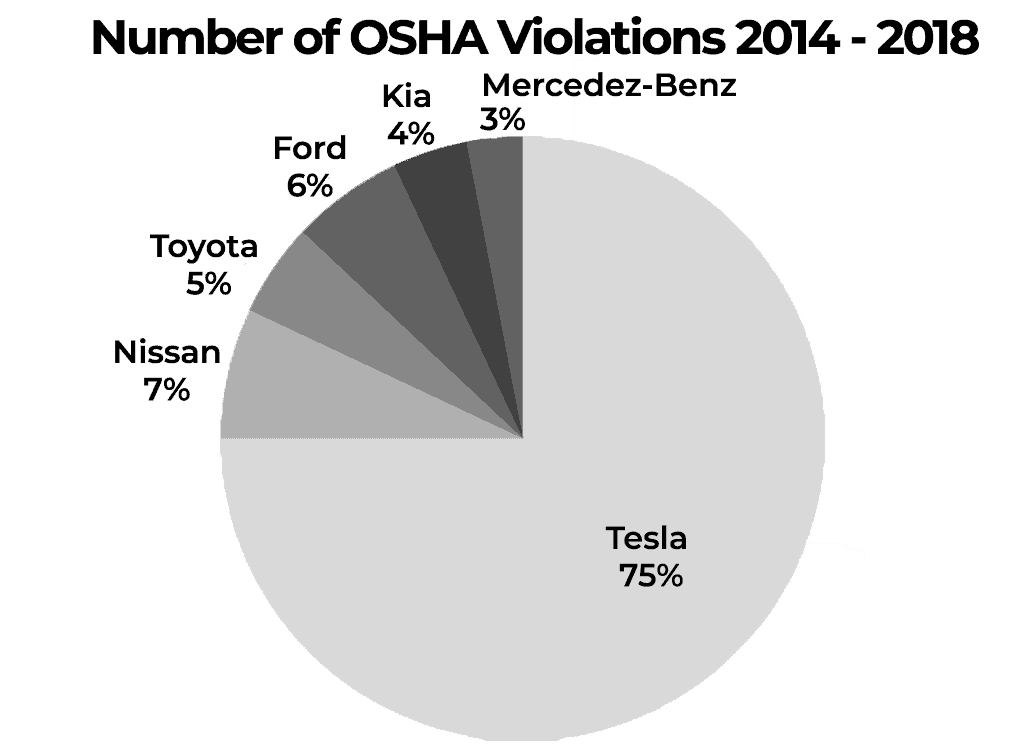 This means that the dollar amount may change depending on the OSHA settlement.
Tesla Claims OSHA Violated Its Own Guidelines
An examination performed by The Drive of the OSHA national database uncovered comparable data. Publicly obtainable in the database were 12 OSHA infractions allocated to Tesla's Fremont production facility in 2018. Nonetheless, data compiled by Forbes indicates that there are at least six other offenses not yet recorded online.
A Tesla representative stated that they were not aware of the 54 OSHA violations at the Fremont factory. He further emphasized that OSHA had violated its own guidelines by reporting the violations to Forbes before notifying the automaker.
During the period from August 22, 2014, to June 21, 2018, Tesla obtained the following OSHA violations at its assembly plant:
Nine accidents which resulted in 22 OSHA violations
Seven complaints, which resulted in 18 OSHA violations
Four incidents in which eight OSHA violations were found unrelated to a specific complaint
The corresponding 48 violations do not contain the other 27 infractions that happened at the Tesla and Tesla Energy possessed establishments in the United States during that exact time period. A third of all Tesla ventures (which counts warehouses, retail showrooms, and Tesla Energy) were submitted to the OSHA database in just 2018.
Laurie Shelby, the VP of Tesla's Environmental, Health, and Safety, wrote a blog post that the auto manufacturer has less than half of the number of the industry standard in recordable occurrences even if Tesla has received the most OSHA violations.
Musk has been on record stating that the California OSHA "most stringent labor safety org in US," which may be a reason why Tesla's California-located production factory garners more criticism than factories in other states.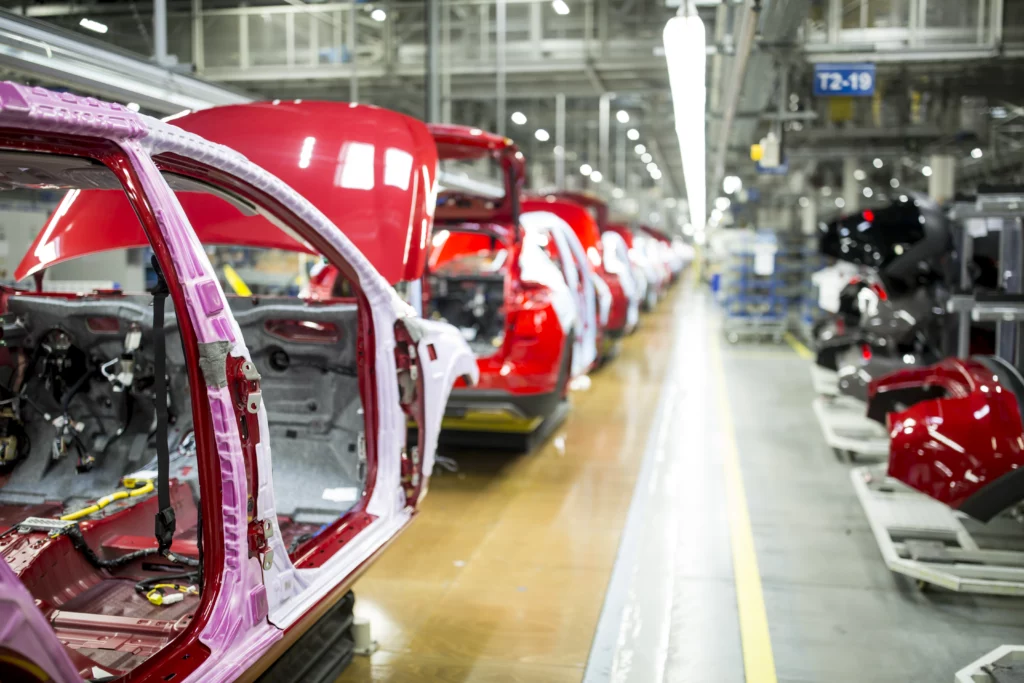 Elon Musk Seeks For More
Having the most employees hasn't resulted in the greatest production for Tesla. The company currently ranks seventh in terms of estimated production capacity. However, Elon Musk has mentioned in the past that altering the production line in Fremont would result in achieving 7,000 cars a week. The further objective beyond that would be 10,000 units a week and need production line downtime.
Based on the published data, the question within the industry is inevitable. With more production and workers, will Tesla receive more OSHA complaints over the next few years?
Injured at Work? Hurt in a Negligent Accident? Let us Help You
Knowing that Tesla got triple the amount of OSHA complaints makes us think about workplace safety. Working for companies that base production on labor sometimes ends with some setbacks. Demanding productivity and performance at a frantic pace can lead to devastating injuries on the job.
Speaking up when an injustice has occurred in our workplace is a right. It is important to report cases where we have been seriously injured. Most of the time, large automobile companies will try to get their way by offering low compensation. That is why it is important to have a professional on hand who knows how to make the most of your situation.
With the attorneys at Adamson Ahdoot, your rights will be safe. With more than 100 years of combined legal experience, our team excels at delivering successful settlements for our clients. Based in Los Angeles, we have offices throughout California.
Interested in suing your company for a negligent accident? Have you been injured as a result of a work-related mistake? Call us today at (800) 310-1606 to discuss your case, we are available 24/7. The first consultation is completely free of charge and without obligation.
Client-First Approach
Above all else, our clients come first. We go above and beyond to obtain the highest level of compensation possible.
Meet Our Attorneys
Multi-Focus Law Firm
Adamson Ahdoot has successfully executed a plethora of personal injury cases.
Cases We Handle
Get in touch with our firm
Our team can better advise you on your legal options once we receive any available evidence about the incident.
Take Action Now