Motorcyclist Injured in Accident on Hwy 41
Over 200 motorcyclists injured in Fresno last year
An accident occurred in early October between a small vehicle and a motorcycle driver in Fresno. The incident resulted in the motorcyclist being injured and transported to the hospital. Fresno police were the first responders to the scene.
According to KMPH-TV, the crash happened when the bike rider was exiting Highway 41 and tried to turn left onto Shaw Avenue. The motorcyclist was hit by someone driving a black Mini Cooper, as stated by the police investigators. While the driver of the vehicle was not hurt, the motorcyclist injured was transported to the hospital.
The Fresno police say that drug or alcohol use was not the cause of the accident, and the driver affected worked to assist with the investigation.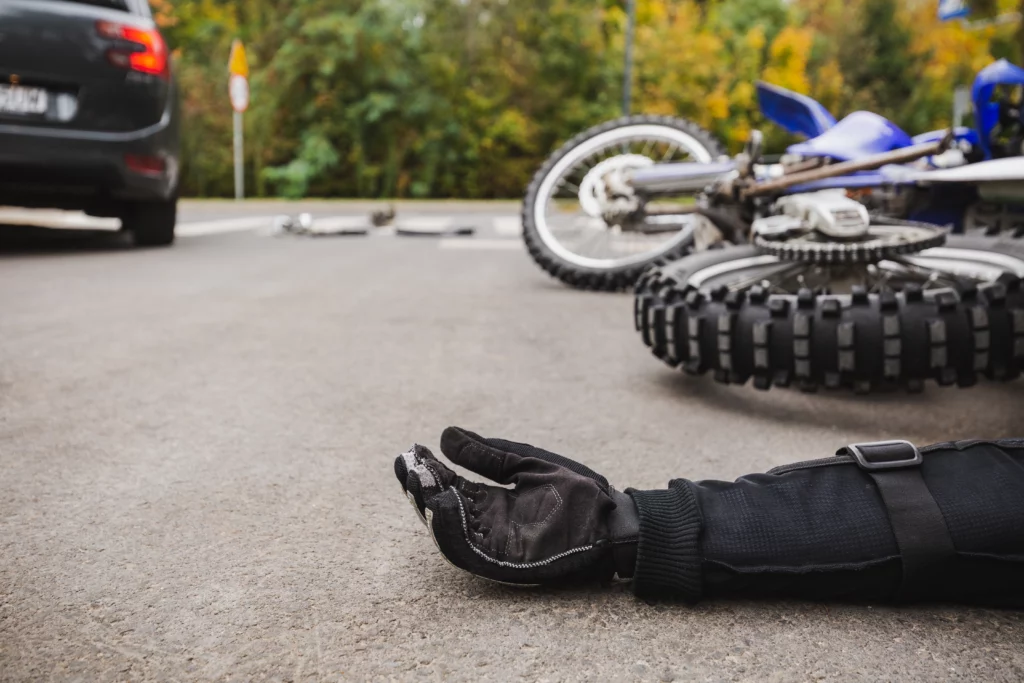 Bike riders who tour Fresno are aware that the most significant danger to their lives is careless drivers at the wheel. When drivers glance at their phones or change the radio, they may miss the more diminutive silhouette of someone on a motorcycle.
California traffic officials monitor the motorcycle accidents reported on Fresno streets each year. Last year, there were 216 accidents in Fresno involving motorcyclists injured. 10 of those people, unfortunately, lost their lives. On Fresno County Highway 41 alone, there were 10 motorcycle accidents.
Motorcyclist Injured by the Recklessness of a Car? Let us help you
Over the past few years, the risk of being involved in an accident while riding a motorcycle has increased considerably. Whether due to distracted drivers or reckless driving, some areas are more dangerous than others. In Fresno County, especially Highway 41, there have been serious incidents resulting in motorcyclists being critically injured or killed.
Have you also been affected by the carelessness of a vehicle? Has someone in your family been killed on a motorcycle due to the recklessness of another driver? Let us give you a hand.
With over 100 years of combined experience, we know the serious mental and economic consequences of such a tragedy. Our team can provide you with the financial and mental peace of mind you deserve.
Adamson Ahdoot works throughout the state of California. Because of our policy, we won't charge you anything until we win your case. We will provide you with the best personal injury attorney in California at no cost to you to help you win your legal battle. Call today at (800) 310-1606 for a no-obligation case evaluation.
Client-First Approach
Above all else, our clients come first. We go above and beyond to obtain the highest level of compensation possible.
Meet Our Attorneys
Multi-Focus Law Firm
Adamson Ahdoot has successfully executed a plethora of personal injury cases.
Cases We Handle
Get in touch with our firm
Our team can better advise you on your legal options once we receive any available evidence about the incident.
Take Action Now