Motorcycle Driver Killed in Hit-and-Run in Fallbrook
The suspect was arrested by police at his residence hours later
The California Highway Patrol-Oceanside was forced to respond to a fatal crash in November. The driver of the motorcycle involved was killed in a hit-and-run crash in the 4500 block of South Mission Road in Fallbrook.
The events happened when a 32-year-old man was driving a black Harley-Davidson northbound on South Mission Road, south of La Canada Road. Separately, a 33-year-old man was operating a black Toyota T-100 pickup truck westbound on La Canada Road at the intersection with South Mission Road. For reasons as yet unknown, the driver of the pickup drove into the intersection, colliding with the motorcycle.
The crash pushed the motorcycle into the oncoming lane, where a gray Tesla struck him. Following the violent impact, the driver of the Toyota fled the scene.
The CHP, San Diego County Sheriff's Office deputies, firefighters, and paramedics responded to the scene. Sadly, authorities announced that the victim died at the scene from severe injuries.
The Driver Responsible for the Crash is Already in Custody
At approximately 6:30 p.m. on the date of the incident, the CHP was able to locate the suspect at his residence. Police arrested Francisco Esteban Rodas, 33, and took him to the Vista Detention Center. The driver faces multiple charges related to this incident. These include felony DUI and hit-and-run.
South Mission Road in La Canada remained blocked for several hours to clarify the investigation.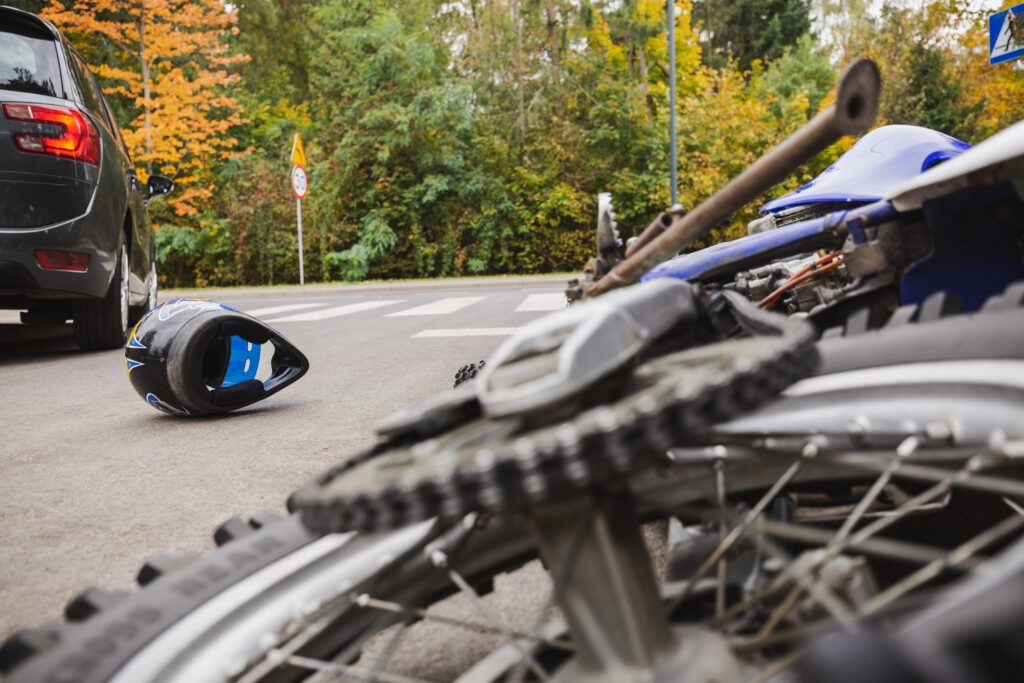 Looking for Fair Financial Settlement? Seeking Justice? Call Us Today
The lifelong consequences of the death of a loved one are devastating for friends and family. As in the case of the motorcycle driver killed in a hit-and-run in Fallbrook, it is essential that the police find the person at fault for the accident. While the ultimate concern in these cases is filing a lawsuit, it is often the only path to justice.
With the help of experienced personal injury and wrongful death attorneys, you can get what you are looking for. With the Adamson Ahdoot team, thousands of California clients have achieved their legal goals. Not only do we reach a large settlement, but we also deliver justice.
Contact one of our lawyers today if you would like to learn more about your case. Available 24/7, we also speak Spanish. Call (800) 310-1606 to schedule a free initial appointment.
Client-First Approach
Above all else, our clients come first. We go above and beyond to obtain the highest level of compensation possible.
Meet Our Attorneys
Multi-Focus Law Firm
Adamson | Ahdoot has successfully executed a plethora of personal injury cases.
Cases We Handle
Get in touch with our firm
Our team can better advise you on your legal options once we receive any available evidence about the incident.
Take Action Now