Long Beach Stabbing Spree Leaves 3 Injured, 1 Dead
One woman died, and three other people were injured in a Long Beach stabbing spree in mid-October.
The Long Beach Police Department stated that there wasn't an "active threat" to the public. Authorities confirmed the arrest of one individual in connection with the reported attacks.
The officers defined the individual as homeless. Police did not release the suspect's name at the time of the incident.
According to the police report, the first of the attacks occurred around 5:35 a.m. at the St. Mary's Medical Center trauma facility. Investigators already opened a report to understand the motive behind the Long Beach stabbing spree.
The woman was hurried to a hospital, where she died.
Another individual also suffered a stab wound to the upper body and is in the hospital with non-life-threatening injuries. This incident occurred while officers were a half-mile away at 6:25 a.m., according to police.
The Long Beach Police Department then said that the third stabbing of two male individuals occurred at 7:05 p.m., next to the town coastline, which was fewer than a mile south.
Injured in Los Angeles Because of an Assault? We Can Help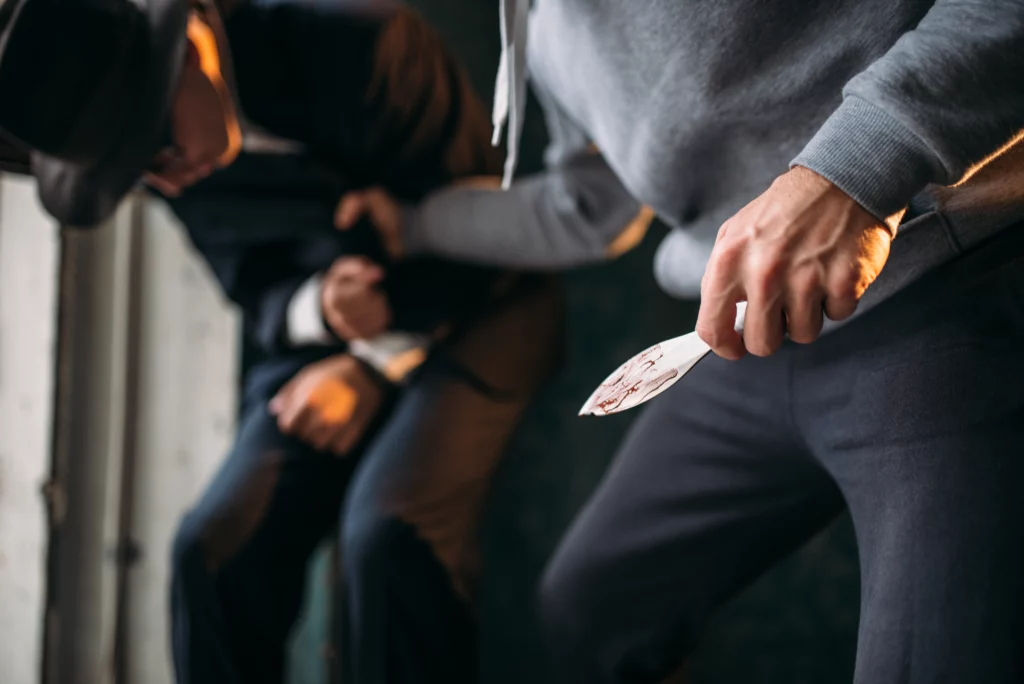 Experiencing a situation as traumatic as the Long Beach stabbing spree carries irreparable consequences. The death of a loved one or serious injury as a result of an assault should be punished harshly. However, when this type of situation happens, it is normal not to know how to proceed. What is the right step to take? Can you take legal action against the person responsible? The answer is clear: Yes.
At Adamson Ahdoot, our mission is to bring the responsible party to justice. With over 100 years of combined legal experience, our Los Angeles wrongful death and personal injury experts know what you are going through. Our attorneys know the devastating effects an unexpected loss can have and want to help you in your time of need. While it may be difficult to think about filing a lawsuit, it is often the only way to get justice. This way, you may be able to recover financial losses and receive compensation for damages.
Call (800) 310-1606 today to schedule a private appointment with one of our staff. We will make sure to bring your claim within the state's statute of limitations. Leave your case in the hands of the best personal injury lawyers in California. The first consultation is completely free of charge and without any obligation.
Client-First Approach
Above all else, our clients come first. We go above and beyond to obtain the highest level of compensation possible.
Meet Our Attorneys
Multi-Focus Law Firm
Adamson Ahdoot has successfully executed a plethora of personal injury cases.
Cases We Handle
Get in touch with our firm
Our team can better advise you on your legal options once we receive any available evidence about the incident.
Take Action Now