Latino Teen Run Over, Killed by 2 Cars
Police say the teenager was intentionally hit by two cars outside a warehouse that was hosting an illegal party
Matthew Lobos, 17, was found dead in the early hours of August 21, around 3 a.m in Los Angeles after being hit by two hit-and-run cars. According to initial police reports, the death of the young Latino teen run over by both vehicles was "totally intentional." A dispute during an illegal party may have been the trigger.
The tragic event occurred at Avalon Boulevard and 62nd Street in South Los Angeles.
LAPD Detective Jerry Gibson confirmed that the incident took place in the parking lot of a warehouse where a clandestine party with over 150 people was taking place. Apparently, that area is a common meeting place for street takeovers.
According to authorities, the fatal hit-and-run began in the warehouse following an argument between a group of assistants and someone in a vehicle. Once outside the facility, the fight broke out and the fatal outcome occurred.
The suspects apparently arrived at the party in a black Maserati SUV, according to witnesses there. The latter's co-driver exited the vehicle and entered a white Acura that was in front of the gathering, turned on and unattended.
Both vehicles made a short detour before driving back to the party location once more. The Maserati then drove into the crowd, striking Lobos and then crashing into a pole.
The white Acura soon followed the actions of the driver in the Maserati, driving over the young man. According to witnesses, the vehicle backed up and ran over Lobos a second time.
The driver of the white Acura jumped into the first car and fled the scene.
Gang Members?
According to LAPD detectives, the perpetrators of the Latino teen's death by being run over by two cars may be gang-related. In fact, a dispute between gangs could have been the origin of the fatal outcome.
Although there is no official description of the suspects from authorities, police are receiving evidence from several witnesses present. In addition to the pictures and videos of the party assistants, investigators are also looking into pictures from several nearby security cameras.
The Teen Was Trying to Save Someone's Life
Lobos' grandfather, Eliazar Valenzuela, explained his grandson "was a good kid." In fact, as some of the attendees at the party said, the teenager stepped out into the fight to save someone's life. According to the family, Lobos was a young man who was "pretty smart for his age, he didn't get into trouble."
During the vigil organized by his loved ones, Lobos' family cried out for justice. "We want them to pay for what they did," stated his aunt, Laura Valenzuela, to media cameras. The young man, who was a high school senior, would have turned 18 in just five months. "He was full of life," Valenzuela said. 
For the family, the most important thing is to find those responsible, so they don't harm anyone else. "They have to be locked up, so they don't do this to other families and don't ruin other people's lives," said his aunt, visibly moved.
To pay for all funeral expenses, his family and friends have set up a GoFundMe page. 
If you have any information that can help the Los Angeles Police Department, do not hesitate to call 213-996-1800. Any details may be key to identifying and arresting those responsible for this fatality.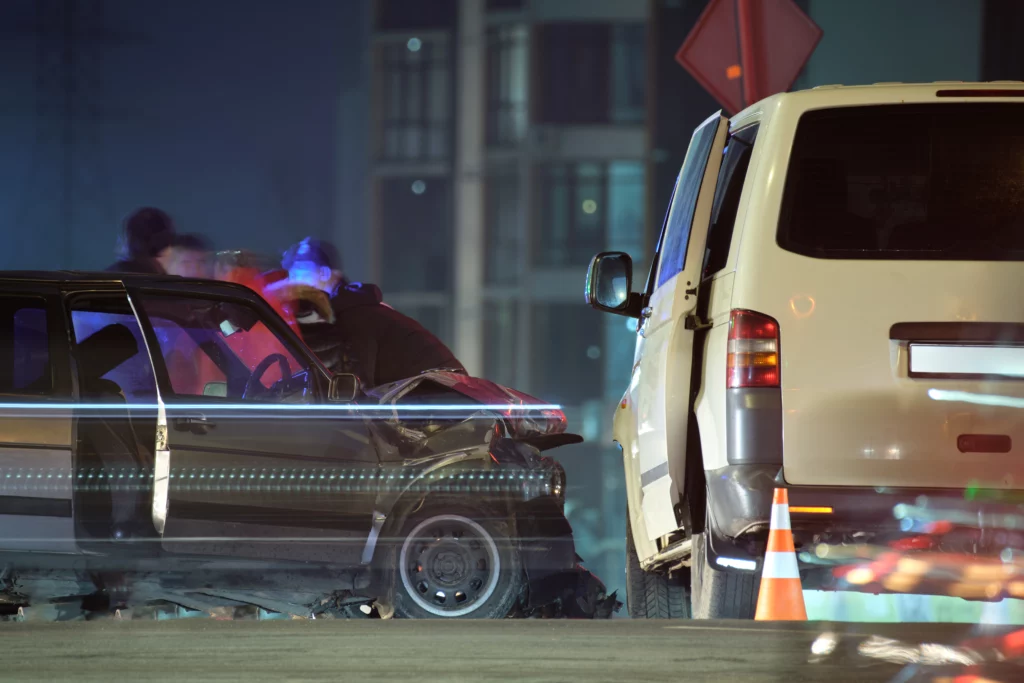 Victim of a Hit and Run? We Can Help
The loss of Lobos by being run over by two vehicles has shaken South Los Angeles. Tragic incidents like car accident hit-and-runs are difficult to cope with emotionally. Losing a loved one, such as a child or grandchild, is an unforgettable event.
If your family has also suffered the death of someone you love after a hit-and-run accident, you have the right to justice. Although the sadness and grief will hardly go away, you can claim financial compensation for the physical and emotional damages caused by the responsible party.
At Adamson Ahdoot we have over 100 years of combined legal experience in the personal injury industry. Our attorneys are ready 24/7 to take your call and evaluate your case completely free of charge. Don't miss the opportunity to claim the financial and mental peace of mind you deserve. Fight for your rights today. Call us at (800) 310-1606 for more information about our services.
Client-First Approach
Above all else, our clients come first. We go above and beyond to obtain the highest level of compensation possible.
Meet Our Attorneys
Multi-Focus Law Firm
Adamson Ahdoot has successfully executed a plethora of personal injury cases.
Cases We Handle
Get in touch with our firm
Our team can better advise you on your legal options once we receive any available evidence about the incident.
Take Action Now