Does Fix 50 Fix Anything?
The Sacramento Road Project Was Meant to Save Lives; Instead, Ron Fitzgerald's Family Mourns His Death
A California and Caltrans road project called Fix 50 aimed at easing Sacramento's traffic problems on Highway 50 is under the spotlight. Critics of the project, which broke ground in November 2020, charge that it will do very little to accomplish its aims.
Instead, the project has caused traffic delays, crashes, and multiple deaths. The two-lane construction site with no shoulders allows for reckless driving.
A story on Fix 50, which ran in the Sacramento Bee, has details on the project and its many difficulties. It's meant to add a carpool lane in each direction and replace old pavement along the route. Some areas along Highway 50 are over 50 years old in some sections. Workers are also raising the vertical clearance at seven over-crossings. Caltrans has also added sound walls in key places along the highway.
Officials hope the freeway-widening project will reduce traffic congestion and also, reduce greenhouse gas emissions. When all is said and done, the project is estimated to cost the state $471 million.
Fix 50 Opposition
However, the Sacramento Bee mentions opposition to the flagging project. Opponents claim it will offer temporary congestion relief, but ultimately more traffic. It will also fail to cut down on greenhouse gas emissions as more cars reclaim the extra lane. And with an expected completion date of 2025, it's no wonder detractors are criticizing a project that will mostly be obsolete by 2035.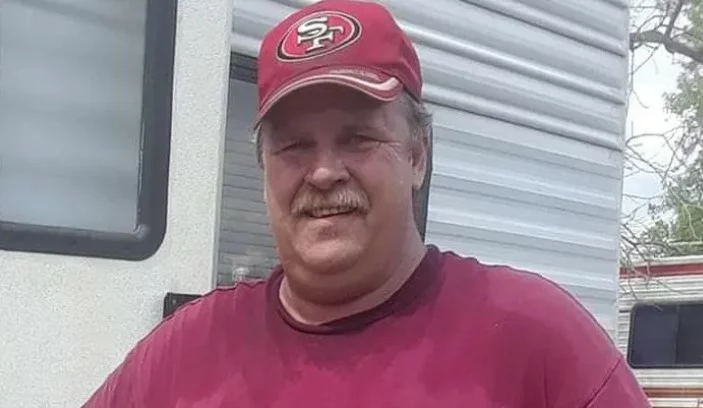 Worse still, it has caused human suffering as well. This ranges from the inconvenience of traffic delays to the ultimate tragedy; the loss of a loved one as is the case of Ron Fitzgerald.
Fitzgerald, 53, died in a multi-vehicle crash on the afternoon of Wednesday, May 12th on Highway 50. He was riding his 1987 Honda Shadow motorcycle along the westbound side of the highway near 59th St. There, he collided with a disabled 1971 Fiat that was blocking the slow lane. The Fiat's driver couldn't pull off the highway because the construction area had left no shoulder.
It is believed that Fitzgerald had no time to brake for the impact and collided at full speed with the Fiat. He was thrown from his motorcycle and suffered severe injuries. He was declared dead at the scene.
The Fitzgeralds Mourn
Ron Fitzgerald left behind a wife, Tracy, and seven kids. His wife claims Ron was the "love that people spend their whole life looking for." Now the Fitzgeralds will have to move on after losing a loved one to a freeway project that was meant to ease traffic. In a cruel twist of fate, traffic will be as bad or worse in less than a decade on Highway 50.
Get Help Today!
Adamson Ahdoot is the Los Angeles motorcycle accident firm representing the Fitzgerald family in the wrongful death case. With our firm's more than 100 years of collective legal experience, you can trust that our skilled lawyers will use proven expertise to protect your rights too. AA Law attorneys are equipped with the litigation skills required to handle even the most complex cases.
Contact Adamson Ahdoot at (800) 310-1606 today! Schedule your free case consultation in English or Spanish with one of our motorcycle crash attorneys.
Client-First Approach
Above all else, our clients come first. We go above and beyond to obtain the highest level of compensation possible.
Meet Our Attorneys
Multi-Focus Law Firm
Adamson Ahdoot has successfully executed a plethora of personal injury cases.
Cases We Handle
Get in touch with our firm
Our team can better advise you on your legal options once we receive any available evidence about the incident.
Take Action Now