Actress Katey Sagal Hospitalized after being stuck by a Tesla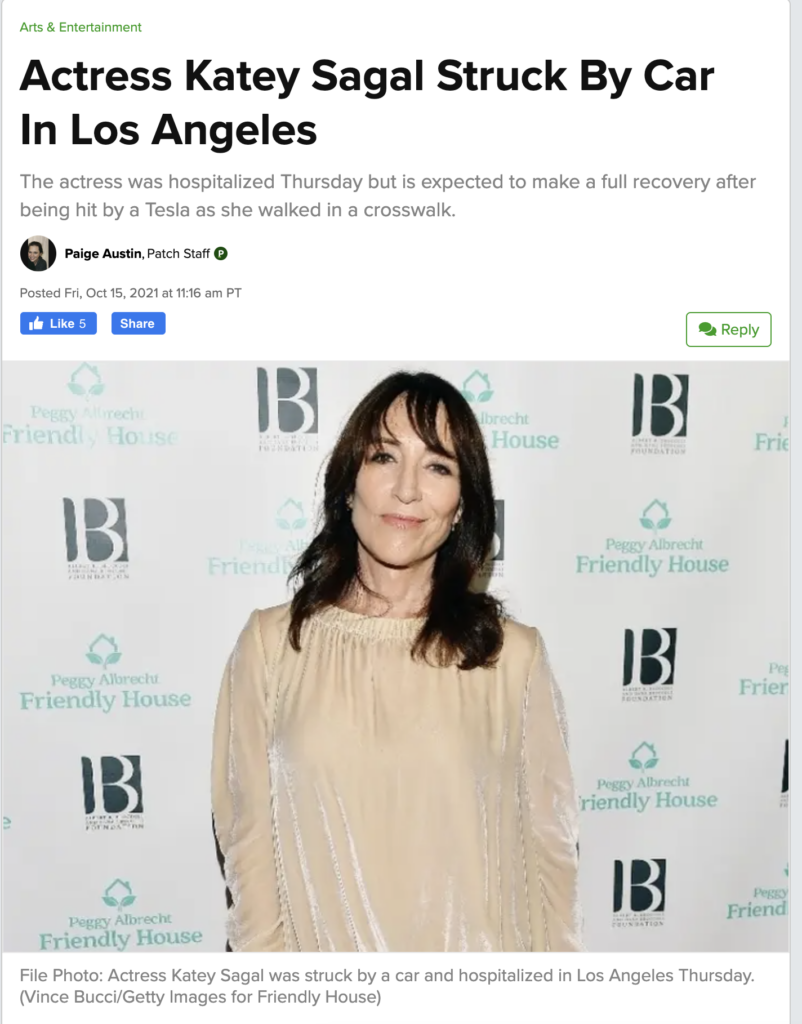 From: Actress Katey Sagal Struck By Car In Los Angeles
The actress was hospitalized Thursday but is expected to make a full recovery after being hit by a Tesla as she walked in a crosswalk.
The crash occurred at about 11:40 a.m. Thursday at an undisclosed location in Los Angeles, according to TMZ.
"We're told she was at a crosswalk when a Tesla making a left turn apparently didn't see her and tagged her," TMZ reported. "
Our sources say cops issued no citations and no arrests were made.
Additional Sources:
Client-First Approach
Above all else, our clients come first. We go above and beyond to obtain the highest level of compensation possible.
Meet Our Attorneys
Multi-Focus Law Firm
Adamson Ahdoot has successfully executed a plethora of personal injury cases.
Cases We Handle
Get in touch with our firm
Our team can better advise you on your legal options once we receive any available evidence about the incident.
Take Action Now