Actress Katey Sagal Hospitalized after being stuck by a Tesla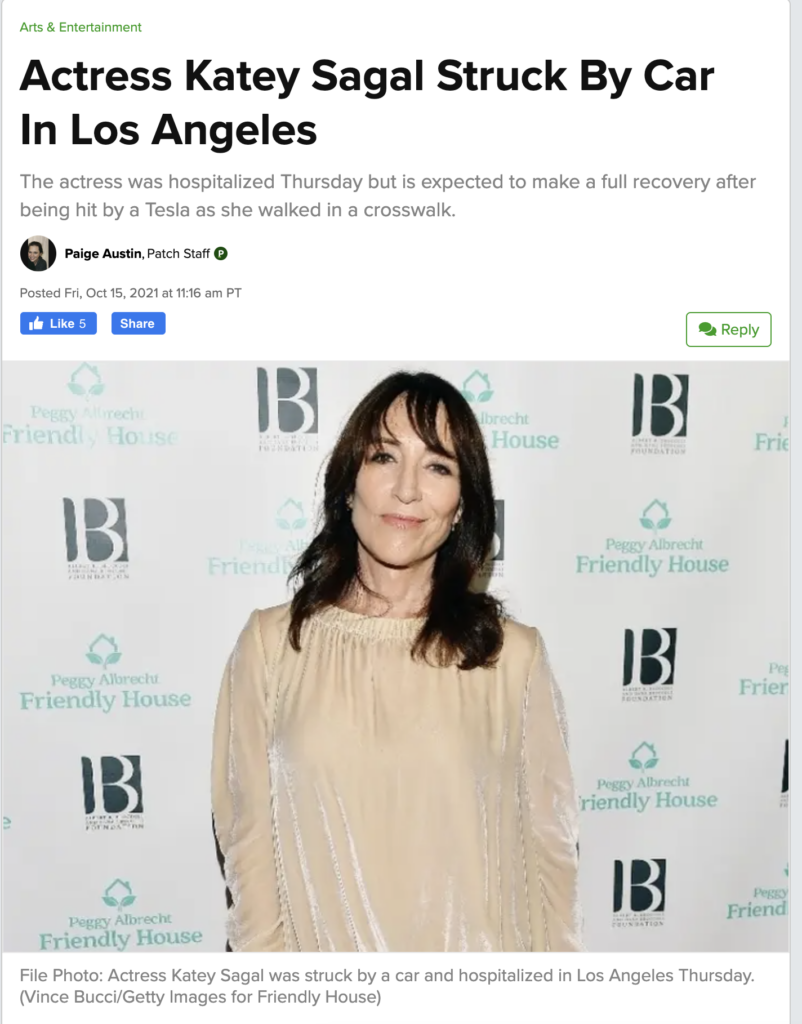 From: Actress Katey Sagal Struck By Car In Los Angeles
The actress was hospitalized Thursday but is expected to make a full recovery after being hit by a Tesla as she walked in a crosswalk.
The crash occurred at about 11:40 a.m. Thursday at an undisclosed location in Los Angeles, according to TMZ.
"We're told she was at a crosswalk when a Tesla making a left turn apparently didn't see her and tagged her," TMZ reported. "
Our sources say cops issued no citations and no arrests were made.
Additional Sources: