8-year-old injured in bullying incident in California
An 8-year-old boy was seriously injured at an Inland Empire school after a classmate stabbed him in the knee with a pencil. The boy's mother, Madeline Flores, claims it was a case of bullying.
Carter Flores, a second-grader, was at Corona Ranch School when the incident occurred.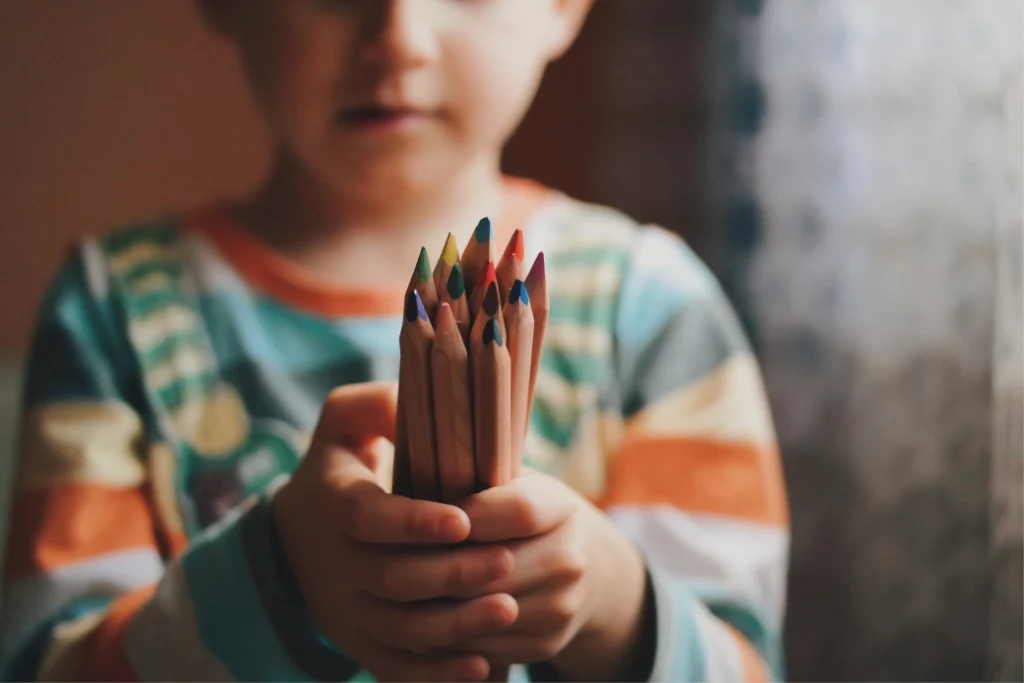 Flores explained her son was attacked by a bully during class. "My son was going to see the whiteboard, to reference it for his schoolwork, so he could finish it, and when he went to kneel the little boy was behind him, and he held the pencil with the tip pre-sharpened, up like this," Flores explained to NBC4, miming a pencil resting vertically on its eraser.
"When my son's knee came down on it, it went all the way through, it fractured his patella," she said. Carter's injuries led to a Strep A, a potentially life-threatening bacterial infection.
The seriousness of the accident prompted Carter to go to the hospital. After receiving a wrong diagnosis at one clinic, the boy was rushed to Loma Linda University Medical Center. Here he had several surgeries to prevent potentially dangerous blood from spreading.
The doctors also had to drain the fluid from the knee, which, according to Flores, was very painful for her son. The hospital confirmed that if they had come to the hospital as little as 12 hours later, Carter might have had to have his leg amputated.
Although the boy continues to have discomfort in his right knee, his spirits "are excellent because he has been able to walk for the first time without pain."
The family had previously reported two other incidents to school officials
The Flores family's testimony claims that a new student in Carter's class had been bullying him throughout the school year. Flores says she broke down when her son told her what happened, "because it was something I was trying to avoid all year."
In addition, the mother confirmed that her son had already been physically abused twice by the same boy this year. According to the Flores family, these events were reported to school administrators, whereupon a plan was agreed to "keep them separated."
"They allowed Carter to be re-exposed to the bully again, and now he has a very bad infection," Flores stated.
The parents of a young boy in Southern California say his serious injuries — bad enough to send him to the hospital — were caused by a bully with a pencil. https://t.co/aeI0U0mbJa

— NBC Bay Area (@nbcbayarea) June 2, 2022
Corona-Norco Unified School District administrators released a statement declaring that they take bullying very seriously. The school also stated that "after conducting a thorough investigation, it was an unfortunate accident."
Carter's mother has explained to the media that this investigation is not entirely true, as the school never interviewed her son about the incident.
Flores has encouraged schools to impose harsher consequences in cases of bullying, claiming "if it can happen to Carter, it can really happen to anybody." She also wanted to raise the alarm so that "the community is aware of what is going on in our schools, to bring the change."
The family's close circle, which is grateful for the support garnered from the community, has started a GoFundMe to help cover medical expenses because of Carter's injuries.
We can help
Bullying accidents are becoming increasingly common in schools. Don't let your child's health be affected by a case of bullying. At Adamson Ahdoot LLP, we have excellent legal professionals who will hold the responsible parties accountable for the negligent actions that caused your loved one harm.
Schedule your free consultation today to obtain a fair resolution and peace of mind for your family.
Client-First Approach
Above all else, our clients come first. We go above and beyond to obtain the highest level of compensation possible.
Meet Our Attorneys
Multi-Focus Law Firm
Adamson Ahdoot has successfully executed a plethora of personal injury cases.
Cases We Handle
Get in touch with our firm
Our team can better advise you on your legal options once we receive any available evidence about the incident.
Take Action Now