3 Killed in Wrong-Way Crash in Fontana
The powerful impact caused one of the cars to burst into flames with two people trapped inside
A fiery traffic accident left several people dead and traffic chaos on the 15 Freeway in Fontana. A reckless driver was responsible for a brutal head-on collision that resulted in three killed in a wrong-way crash. Everyone in the accident died at the scene.
The California Highway Patrol responded to an emergency call around 11:40 p.m. Monday, October 24th, on Sierra Avenue. Two vehicles, a 2021 Kia and a 2016 Honda, were involved in a front-impact crash, causing moments of chaos.
CHP investigators stated that it is still unclear which car was driving the wrong way. However, they noted that the at-fault auto was on the southbound side of the freeway, heading north toward oncoming traffic. Apparently, after smashing into the other car, one of the vehicles erupted in flames with two people trapped inside.
Police confirmed that two of the victims killed in the wrong-way crash were residents of Rialto. The other driver, 57, was from Glendale.
Due to the magnitude of the collision and the debris, authorities closed most southbound lanes. Until fully reopened eight hours later, the roadway had dense, slow-moving traffic.
Investigators are awaiting toxicology reports to determine if alcohol or drugs were a determining factor.
Wrong-Way Driving, Reason for Many Deaths in California
Data proves it. Reckless driving, such as the accident on the 15 Freeway in Fontana, causes far more fatalities than we realize. In the United States alone, there is an annual average of 300 to 400 deaths caused by wrong-way driving.
According to the Mercury News, more than 48 people are killed in wrong-way crashes in California every year. Concern grows after seeing the significant increase in these accidents over the years. Since 2010, there has been a 64% rise.
Based on a study conducted by the National Transportation Safety Board (NTSB) and AAA, half of all wrong-way crashes are the fault of driving under the influence of alcohol. More than 60% of these incidents involve a drunk driver behind the wheel.
In addition to alcohol or drugs, there are other reasons why some cars drift into the oncoming lane. Some of the main causes include traveling on unfamiliar roads, driving at night, poor road signs, or distractions.
Wrong-way driving can be a felony in California. Penalties under Vehicle Code 21651 (b) VC law vary depending on the severity of the accident. However, violating this code can lead to anything from a reduction of points on your driver's license to license suspension or even jail time. Financial penalties may also apply.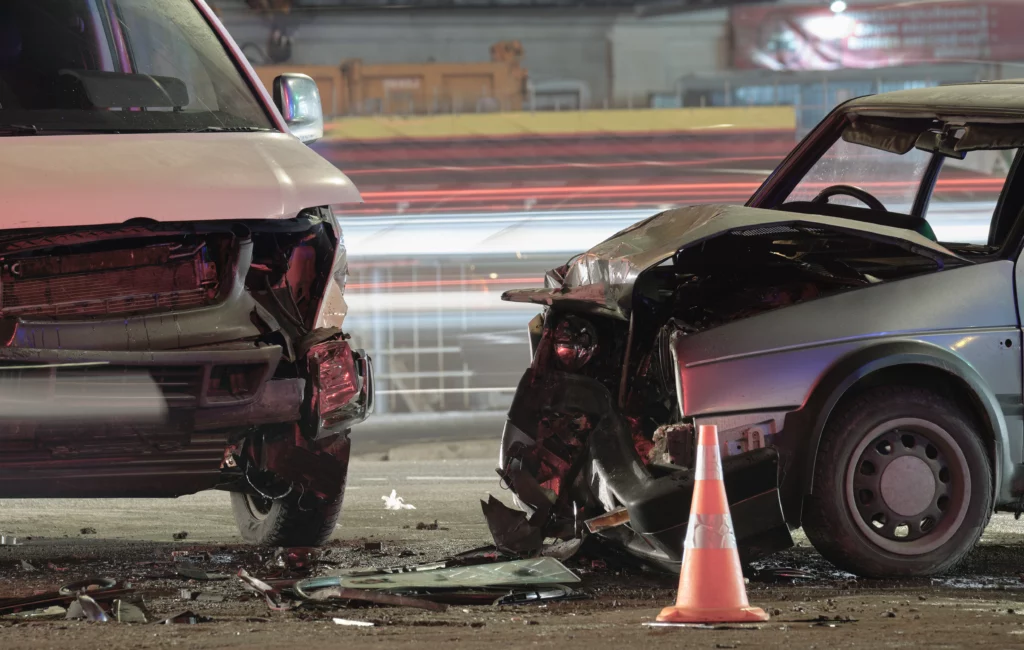 Injured in a Wrong Way Crash? Let Us Help
While not all wrong-way collisions result in fatal injuries, the violence of the impact often causes victims to die on the spot. Likewise, the resulting injuries to survivors can be truly devastating. The severity of the injury caused usually entails extensive medical care and loss of quality of life. For both serious injuries and fatalities, the right choice is to hire an experienced California personal injury attorney.
Being involved in a car accident due to a wrong-way driver can be devastating to families. Especially if a loved one has been killed. While filing a lawsuit for financial compensation may not be in your plans, it is something to keep in mind. Primarily, for the relief and peace of mind that comes with justice.
Adamson Ahdoot is among the most distinguished firms in Los Angeles, San Jose, and San Francisco. Our experts have over 100 years of combined legal experience and know how to fight to win every case. If you find yourself in a desperate situation and need legal help, you can count on us.
Our team is available 24 hours a day, 7 days a week. We will treat your case with the respect and kindness you deserve. Call us today at (800) 310-1606 to schedule an appointment. The first consultation is completely free of charge and without obligation. 
Client-First Approach
Above all else, our clients come first. We go above and beyond to obtain the highest level of compensation possible.
Meet Our Attorneys
Multi-Focus Law Firm
Adamson Ahdoot has successfully executed a plethora of personal injury cases.
Cases We Handle
Get in touch with our firm
Our team can better advise you on your legal options once we receive any available evidence about the incident.
Take Action Now