Football, one of America's most loved sports, is a high-contact sport that carries a very high risk of injury for players. For a long time, the seriousness of injuries suffered by players – specifically head injuries – went unnoticed. Medical experts now, however, have a better understanding of how constant helmet-to-helmet contact is affecting players of all ages and levels.
If you suffered a serious head injury while playing football and aren't sure who to turn to for help, look to Adamson Ahdoot LLP. With over 100 combined years of legal experience fighting for the rights of those injured through no fault of their own and are dedicated to getting our clients maximum compensation for injury damages.
Types of Football-Related Head Injuries
Two of the most common types of head injuries suffered by football players are concussions and chronic traumatic encephalopathy (CTE).
Concussion
Concussions are a type of traumatic brain injury caused by a jolt, blow, or bang to the head. As a result of the head being hit, the brain is bounced or twisted inside the skull. Delicate brain cells and tissue can be damaged when the brain is shaken or bounced within the skull. Chemical changes can also occur as a result of the brain being "knocked" inside the skull.
Although players wear helmets to protect their heads, helmets don't always stop an injury from happening, especially when most players take about 15 hits to the head per game. Many football players suffer multiple concussions over the course of a season, reports show. According to research, athletes who sustain repeated concussions are more likely to suffer from long-term brain damage and CTE.
CTE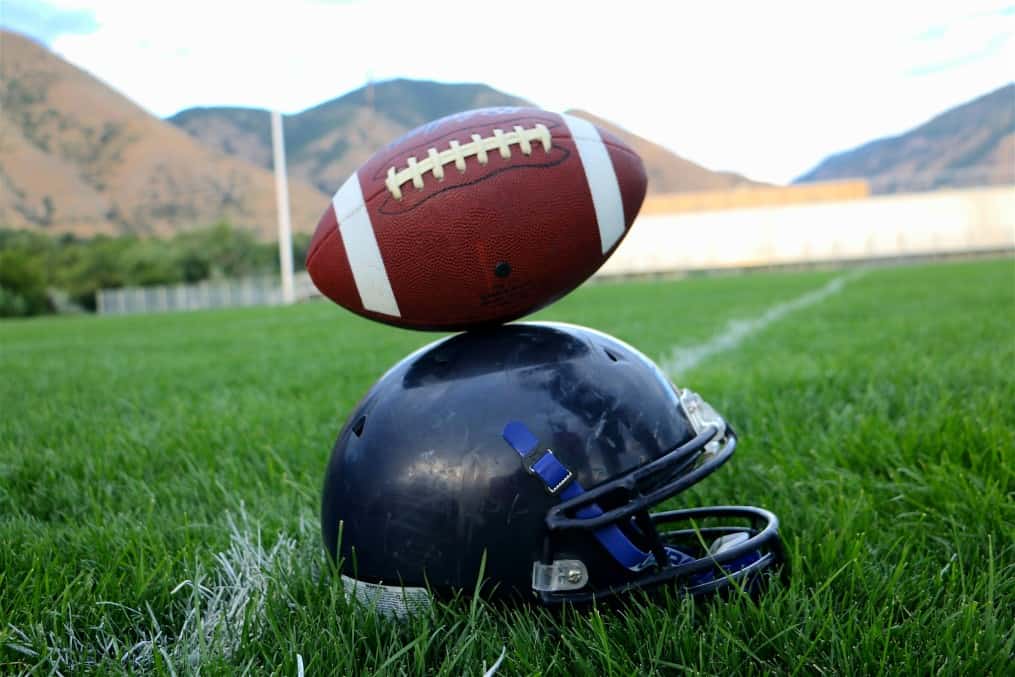 CTE was a little-known condition, made more public recently by the tragic deaths of well-known professional football players Junior Seau, Dave Duerson, and Chris Henry. What is CTE? CTE is a degenerative brain disease that mimics dementia and is most commonly found in people who have a history of repetitive brain trauma, like football players. At the onset of CTE, a protein in the brain malfunctions, causing a chain reaction of malfunctioning proteins. These malfunctioning proteins slowly spread through the brain, killing cells as they go. According to research, CTE has been seen in athletes as young as 17, but most symptoms don't appear until years after the head has been subjected to sustained trauma. Symptoms of CTE can range from mood disorders to cognitive function impairment.
Other types of head injuries related to football play and contact, include:
Second Impact Syndrome
Intracranial Hematomas
Cerebral contusions
Brain hemorrhage
Brain Aneurysm
Following a diagnosis of brain damage, CTE, or any other type of head injury, don't wait to call the office of Adamson Ahdoot LLP. Lawsuits involving football head injuries can be complex due to the amount of medical evidence required to prove how the injury occurred. In addition to helping you collect any vital documentation, we'll work with our team of medical experts to provide a solid case for compensation.
California Football Head Injury Statistics
According to the Annual Survey of Catastrophic Football Injuries:
Most players suffering from a catastrophic brain injury play defense (34.2%).
Linebackers are most at risk for sustaining a traumatic head injury.
During a five-year period of study, the majority of head injuries happened during competitive play (95.2%).
Tackling or being tackled is the activity most responsible for causing brain injuries.
The second most common cause of head injuries in football is general play.
Of all catastrophic injuries sustained by players, more than 30% were head and brain injuries.
Middle and high school athletes are most likely to suffer a serious head injury among all levels of play, followed by collegiate athletes.
It's Important You Act Quickly Following a California Football-Related Head Injury
If you played football for any one of the organizations listed below and you suffered a serious head injury, please call one of our skilled California football head injury attorneys as soon as possible. We're standing by, ready to discuss the details of your case so we can begin the claims process quickly. You only have so much time to file a claim so don't wait another day to contact us.
NFL
CFL
AFL
NCAA
NCFA
Amatuer Athletic Union (AAU)
USA Football
Pop Warner
American Youth Football
Other football leagues and associations.
Is Recovering Compensation Possible for a Football Head Injury?
If you're wondering if collecting compensation is possible, speak to a California football head injury lawyer at Adamson Ahdoot LLP now. An injury caused by the negligence of a football helmet manufacturer, coach, school, trainer, association, league, or franchise cannot be dismissed and minimized. Our team of attorneys is not intimidated by stiff opposition to your claim and request for compensation. If necessary, we won't hesitate to present your case before a judge.
Getting you full and fair compensation for the damages related to a serious head injury is our number one goal. Throughout the years, we have secured millions for our client's damages, including:
Past, present, and future medical costs
Rehabilitation and therapy
Lost wages
Reduced earning capacity
Disability
Emotional and physical pain
Wrongful death
No Cost Consultation and No Upfront Fees
For more information about our firm and to schedule a no-cost consultation, call Adamson Ahdoot LLP at (800) 310-1606. We won't pressure you into hiring us and won't ask you for any upfront fees if hired. You only pay us if we get you compensation.