California is second among states in premium increases for traffic violations like DUI and reckless driving accidents
Although it may feel unfair and generate controversy among citizens, any infraction that may adversely affect your car will have negative consequences that will be reflected in your insurance rate.
Reckless driving on the road, being part of an accident as the responsible party, or receiving fines for exceeding the speed limit are some causes that make insurance companies penalize the insured.
However, the consequences can be more severe if the insured has been involved in several crashes or received numerous fines in a short time. In this case, the measures taken by the insurance providers can be drastic: increasing the annual premium price between an additional 19% and 150%, or simply refusing the renewal of the policy.
Is reckless driving, a "serious violation" for insurance companies?
In addition to unexpected traffic collisions, which sadly can occur sporadically as a result of negligence or uncontrollable outside factors, there is a behavior on the road that is a huge red flag for insurers: reckless driving. Driving recklessly frequently results in actions that end in traffic tickets, collisions, fines, or even more serious repercussions. These occurrences worry insurance companies, who will charge a greater premium for breaking traffic laws.
Among the most common traffic violations that cause insurance companies to increase their rates, speeding is one of the most frequent cases in the United States. In fact, for more than two decades, about one-third of fatal car accidents have been due to speeding. Since 2020, more than 11,000 speeding-related fatalities have been reported.
Running red lights, although seemingly harmless, is the reason why an average of 800 people die each year. Indeed, in 2020, 928 people died. To prevent this trend from increasing, cities are implementing cameras to identify and fine all violators.
Running from the police or a hit-and-run are two of the worst violations. Both are criminal offenses and, therefore, could affect your license and potentially land you in jail.
Likewise, drunk driving is another of the most dangerous things you can do on the road. Not only do you put your life at risk, but driving under the influence is a jailable offense, depending on the state. Not only that, but you also have to pay a hefty fine, deal with a record that is detrimental to any job, and insurance companies will likely refuse to offer a plan.
Other traffic law violations, such as U-turns, are acts that are regularly performed and can be severely punished with financial penalties. Failure to yield, running a stop sign, or switching lanes without prior indication are also infractions that are being fined more and more frequently.
California… one of the states with the highest rate increase after an accident, reckless driving, or ticket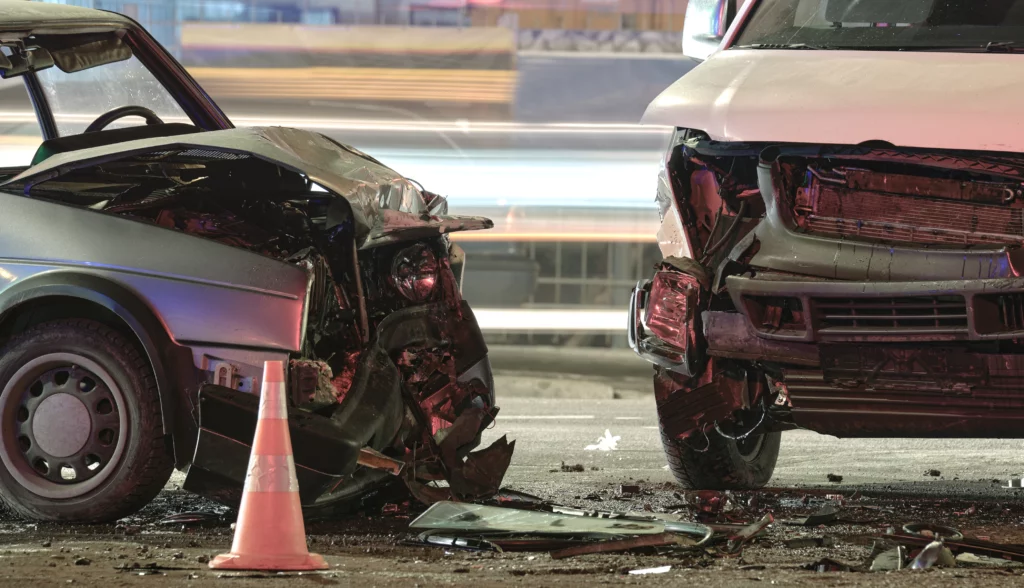 Depending on which state you live in, the conditions of car insurance companies after an accident may vary. Certainly, if you are at fault in a traffic accident, your premium usually increases considerably.
If you are responsible for a second accident, the average payout could go up to 150% more per year.
Michigan and California, specifically, are two of the states with the highest insurance rates in the country after a reckless driving ticket, at 163% and 147% respectively. On the other hand, the state with the lowest rate is Florida, as drivers would see an average increase of just 37%.
To be more precise, if the national average for insurers after a violation stands at about 45%, the total would rise to $2030 from the initial $1400 pre-accident quote, or about $630 more per year.
In California's case, a Bankrate study states that the annual premium average with a clean record would remain at $2,190 per year. However, if a speeding ticket is received, it would increase by 35% or $776 more. With an accident, the fee would go up to 66%, adding another $1,436 to the rate. If a DUI has been given, California insurers penalize up to 139% more, or more than $3,000 a year.
What are the factors that impact car insurance plans before and after a violation?
The seriousness of the infraction is what determines how much the rate will increase.  A minor infraction such as running a red light is not the same as a serious offense such as fleeing from the police. Other factors include residence, as each state penalizes infractions differently, and age. According to the CDC, drivers between the ages of 16 and 19 are three times more likely to be involved in an accident than drivers over the age of 20. Also, if you violate traffic laws very often, the annual premium will be severely affected.
What to do after a car accident?
When a traffic accident occurs, it is essential to remain calm and follow some guidelines in order to avoid subsequent mishaps. The first thing to do is to verify that everyone involved is safe, and then call the police to file a report.
Exchanging personal details is law, no matter the magnitude of the accident. Taking videos and photos of the scene is highly recommended, as insurers will want to evaluate as much information as possible. Likewise, it is important not to assume fault or offer too much information to car insurance until a personal injury attorney like Adamson Ahdoot has been contacted.
Experienced and honest legal assistance is essential when dealing with traffic violations or accidents, especially when serious injuries are involved. Our attorneys have over 100 years of combined legal experience and are available to assist and guide you through any case.
If you have been involved in any of the above traffic incidents and would like to learn more about the options available to you, contact us or call us today at (800) 310-1606 for a no-cost, no-obligation consultation today.