Why You Should Call an Attorney After Being Injured in a Car Accident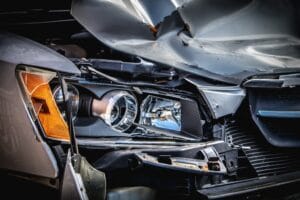 Have you been injured in a car accident caused by the reckless actions of another driver? Even minor car accidents can inflict serious harm and result in all different types of injuries like head injuries, spinal cord injuries, broken bones, and back injuries. After suffering an injury in a car crash, it's important you talk to a knowledgeable Los Angeles car accident attorney as soon as possible. 
After an accident resulting in injury to one or more parties, it's likely an investigation will be conducted by law enforcement and the auto insurance companies of all parties involved. If your accident was caused by another person, the at-fault driver's insurance agency will be looking for any kind of evidence to lessen the responsibility of their client. It's not uncommon for insurance companies to do whatever they can to get out of paying a victim compensation. 
It's important to keep in mind: the insurance company may try to contact you and ask you questions about the accident and your injury. They may even try to offer you a settlement. It's vital you do not speak to any insurance agent or accept any settlement before speaking to a skilled automobile accident lawyer at Adamson Ahdoot LLP. By providing the insurance company information, you may put your ability to recover compensation at risk. 
Upon hiring, our aggressive attorneys will handle all talks with the insurance company and their agents. If it's necessary for you to speak with an agent, we can help advise you on the type of communication you should have. Our legal team can also make sure you aren't offered a low settlement, which is typical for insurance companies looking to pay you as little as possible.
Our Los Angeles car accident lawyers will also make sure a thorough investigation is conducted. It's not unusual for an insurance company to "lose" key evidence or manipulate testimonies in an effort to reduce a victim's compensation amount. Using our vast resources, we will conduct an investigation of our own to prove you deserve the highest amount of compensation possible for the expenses related to your injury. We have helped our clients collect full and fair compensation for medical bills, hospital stays, rehabilitation, lost income, lost earning capacity, physical pain and mental suffering. 
Finally, by letting our skilled legal team handle the challenging claims process, you can devote your time to getting better. Caring for our clients is a large part of what we do at Adamson Ahdoot LLP and we want to make sure you get the care you need for a full recovery (if a full recovery is possible). You have enough to deal with and shouldn't have to worry about filing paperwork or handling negotiations. 
Let our caring Los Angeles automobile accident attorneys put their years of experience to work for you so you can focus on you and your family. We offer free case reviews and won't pressure you into hiring us. We also work on a contingent basis, meaning you don't owe us a dime until you get compensation. You have nothing to lose and everything to gain so call our office right away at (800)310-1606 to set up a consultation. You can also speak with a member of our team by clicking on LIVE CHAT. 
Client-First Approach
Above all else, our clients come first. We go above and beyond to obtain the highest level of compensation possible.
Meet Our Attorneys
Multi-Focus Law Firm
Adamsom Ahdoot has successfully executed a plethora of personal injury cases.
Cases We Handle
Get in touch with our firm
Our team can better advise you on your legal options once we receive any available evidence about the incident.
Take Action Now