What Inspired Tesla's Autopilot?
Tesla's Autopilot feature, an advanced driver assistance system, has sharply divided opinions in the auto industry-both good and bad. Some experts have praised the "self-driving" system for its ability to prevent accidents, and others have raised concerns over its capabilities. Although Autopilot is not designed to be driven without driver assistance, Tesla is hoping its revolutionary feature will be fully autonomous soon.
But what are the origins of Autopilot, and how was it developed? According to reports, Tesla's founder – Elon Musk – found inspiration for an autonomous driving system in airplanes. Since the early 1930s, most commercial airplanes have been flown with an autopilot system. This system greatly reduces a pilot's workload by keeping a plane level and straight while in the air.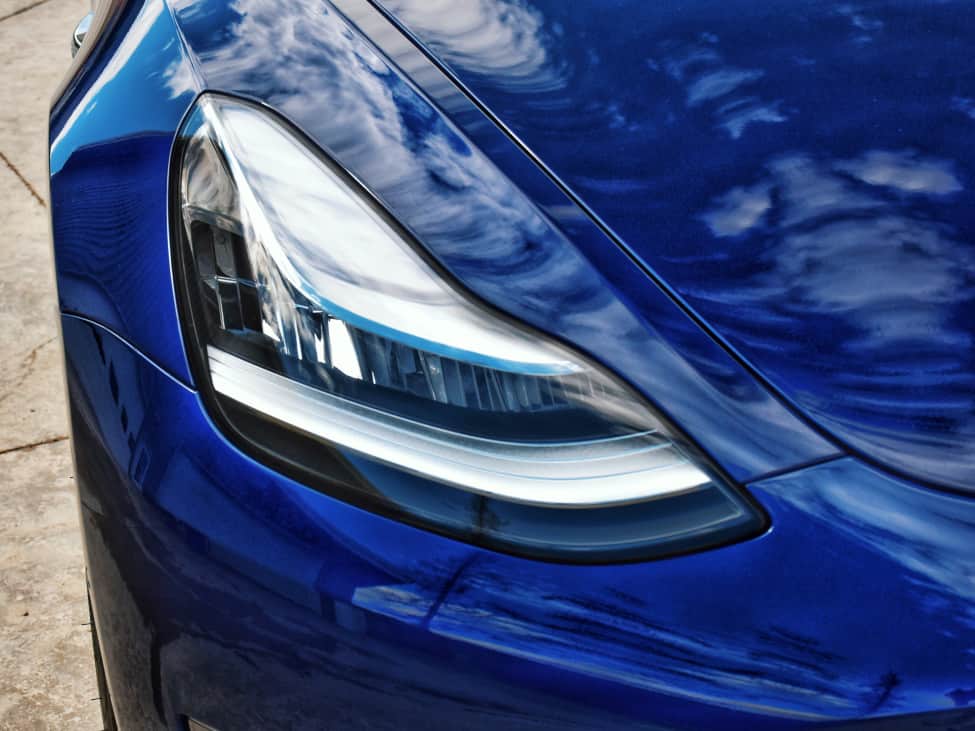 Autopilot Origins
Lawrence Sperry invented the first autopilot system for planes in 1912. The son of a prolific inventor, Sperry began working on an autopilot prototype before the age of 19. Interestingly enough, the technology that helped rudders and operators move hydraulically, has changed little since Sperry's original system. Although Sperry called the system "autopilot," it was fondly referred to as "George" in the flying circles.
The inspiration for autonomous vehicles and aircraft, however, dates back centuries to Leonardo da Vinci's invention of the self-propelled cart. Da Vinci's cart featured springs under tension, which powered the cart, and steering that could be programmed ahead of time to get the cart to a predetermined location.
Fast-forward to 2014 and advances in technology have allowed Tesla's self-driving system to assist drivers with braking, steering, parking, and monitoring blind spots. The car's assisted driving system also alerts drivers to collisions and helps drivers move in and out of small spaces. It does this with the help of eight onboard cameras and sensors in its older vehicles. But the popular carmaker is not without its share of problems.
As of February, New Model 3, Model Y, Model S and Model X vehicles will run all safety features and driver-assist programs exclusively through its onboard cameras. "As of mid-February 2022, all Model S and Model X built for the North American market utilize Tesla Vision. All Model S and Model X built for the North American market prior are equipped with radar," A Tesla press release informs.
The move comes as Tesla takes measures to curb some issues with the camera-based system. A 'phantom braking' problem is currently being investigated by the National Highway Traffic Safety Administration. The organization has received over 350 complaints in the past nine months about Tesla vehicles jamming on the brakes for no reason while Autopilot is engaged. The NHTSA probe covers 416,000 Model 3 and Model Y vehicles and officially makes the automaker the subject of a U.S. government investigation.
Tesla's eventual goal of developing a fully self-driving system is ambitious and concerns over the functioning of the car's current system have raised the question of how possible it is to have a car with no driver support.
If you have been involved in an accident with a Tesla or any other type of vehicle, speak to a skilled car accident lawyer at Adamson Ahdoot LLP. With over 100 years of combined legal experience, we've helped victims seek justice and recover compensation for medical bills, lost wages, and pain and suffering.
Client-First Approach
Above all else, our clients come first. We go above and beyond to obtain the highest level of compensation possible.
Meet Our Attorneys
Multi-Focus Law Firm
Adamson Ahdoot has successfully executed a plethora of personal injury cases.
Cases We Handle
Get in touch with our firm
Our team can better advise you on your legal options once we receive any available evidence about the incident.
Take Action Now