7-Eleven Shooters Caught
Violence has continued to rise across California 7-Eleven locations
On July 11, a wave of shootings broke out at six 7-Eleven stores in Southern California. Two people were killed and three were injured in robberies across multiple stores.
Despite the fact that the suspects were not identified until several days later, police believed the same attacker was to blame for all the incidents.
On Friday, July 15th, authorities arrested the two suspects in the crime spree. Police reported the detention of Malik Patt, 20, and Jason Payne, 44, both Los Angeles natives, during a press conference on Monday, 18th. The suspects are connected to more incidents that occurred in various counties.
While Payne has not yet been charged with murder because he does not appear in the footage, District Attorney Todd Spitzer did announce that Patt's crimes will be met with justice. According to Spitzer, these facts will most likely lead to "the death penalty or life in prison, because Malik is a cold-blooded serial killer".
The five-hour period of last week's gunpoint robberies began Tuesday night around midnight, according to reports obtained. The affected stores are located in Brea, La Habra, Riverside, Upland, Santa Ana, and Ontario.
Officer Ryan Railsback was surprised by the suspect's operation from the outset. According to the police officer, robbers do not frequently target these stores since they normally do not have large amounts of cash on hand in the early hours.
Although the motive for this act of violence is unknown to the authorities, all the incidents occurred on the same day that the chain celebrated its anniversary and provided free Slurpees.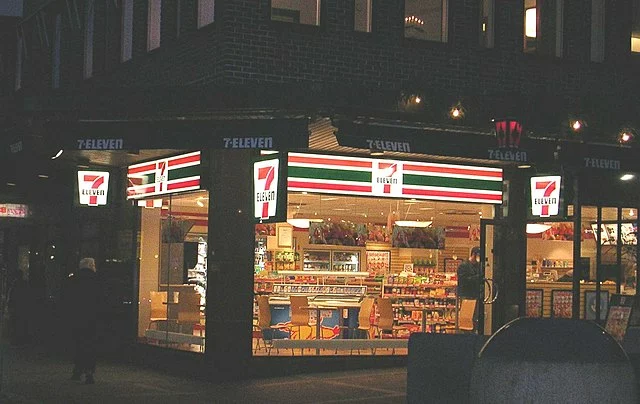 When and how did this series of shootings take place?
The chronology of the crime wave, according to police data, begins around 12:00 a.m. on Tuesday in Ontario. The initial robbery did not leave any victims; however, the attacker took the cash while threatening the employee with a gun, though it is uncertain how much he took. About 5 miles away from the Ontario store, in Upland, at 12:40 in the morning, there was a second incident. According to police, the suspect pulled out a semi-automatic handgun to intimidate and took about $500 in cash.
At 1:50 a.m., a shooting robbery was reported 25 miles from the previous store in Riverside. The victim was the store employee, who is in serious condition. At 3:23 a.m. in Santa Ana, during the second shooting, authorities said 24-year-old Matthew Rule was shot and killed. The victim, who never entered the store, was found in the parking lot.
Another employee at a Brea 7-Eleven was killed at 4:18 that morning. The 40-year-old victim passed away at the scene, according to the police. Half an hour later, before 5 a.m. in La Habra, the latest shooting robbery was reported. An employee and a customer were seriously injured, although they are expected to survive.
Authorities released photos of the suspect and requested information from the public in the moments after the incidents happened.
7-Eleven offered a $100k reward
Corporate headquarters proposed that local 7-Eleven locations close on Tuesday as a result of the morning wave of violence. The company empathized with those affected, stating that "our hearts go out to the victims and their loved ones."
A few days after the tragic events, 7-Eleven announced a $100,000 reward for anyone offering helpful information "leading to the arrest and conviction of the suspect."
It is unclear whether anyone obtained such a reward.
Another deadly shooting occurred two weeks ago
This is not the only incident of fatal gun violence at a 7-Eleven location this month. A previous fatal event happened on July 7 in Newport. 24-year-old Michael Faison Jr. was shot and killed at a gas station in Newport.
Police documents indicate that this tragic death occurred as a result of a conversation about tattoos with a woman who was leaving the store. Faison and the young woman were apparently chatting when Divine Jackson, the girl's boyfriend, came over asking why they were talking. According to the affidavit, Jackson slapped the victim twice before drawing his gun and shooting him at close range. Faison died at a nearby hospital hours later.
Although the man and woman escaped in a black BMW sedan, police arrested Jackson later that afternoon. He is charged with second-degree murder.
Lack of safety, a concern for many customers
Most of the witnesses to the recent shootings at different 7-Elevens have a common thought: lack of safety has spread as a result of the violence in the state. In fact, one woman who was present at the Newport shooting has told the press that, as a consequence of the latest violence, she "won't be going back to a 7-Eleven anymore."
In California, 2022 is shaping up to be an especially terrible year for gun violence. Another non-fatal armed robbery took place at a 7-Eleven in Hopewell as recently as July 12. Ansley Lamont Conyers, 48, was later arrested by police for using a handgun while committing a crime.
Following a devastating injury caused by an unprovoked physical attack, it's best to seek help. By speaking to the skilled Los Angeles personal injury attorneys at Adamson Ahdoot, you have over 100 years of combined legal experience in your corner making sure those who caused harm are brought to justice. If you or a loved one has experienced a similar situation, our award-winning team is ready to help guide your next steps. For assistance or more information, contact or call our team at (800) 310-1606 for a free consultation today.
Client-First Approach
Above all else, our clients come first. We go above and beyond to obtain the highest level of compensation possible.
Meet Our Attorneys
Multi-Focus Law Firm
Adamsom Ahdoot has successfully executed a plethora of personal injury cases.
Cases We Handle
Get in touch with our firm
Our team can better advise you on your legal options once we receive any available evidence about the incident.
Take Action Now