If you or a loved one is experiencing symptoms your healthcare professional is finding difficult to diagnose, you may be suffering from toxic mold syndrome or "sick home" syndrome. Toxic mold and other dangerous toxins aren't as uncommon as you may think and can be found in many private homes, commercial buildings, apartment complexes, and other structures.
With prolonged exposure, mold and other toxins can cause a multitude of symptoms and, in some cases, cause life-threatening injuries. Although mold spores can cause immediate onset of what most people assume are allergies, most people don't develop symptoms until they've been exposed to fumes for an extended period of time.
If you or a loved one were exposed to toxic mold and have suffered injuries as a result, it's imperative you work with a skilled Los Angeles toxic mold attorney who can help determine what parties may have contributed to your illness. At Adamson Ahdoot LLP, our law firm is known for getting our clients the right results for the harm they suffered as a result of someone else's negligence.
Where Can Toxic Mold Be Found?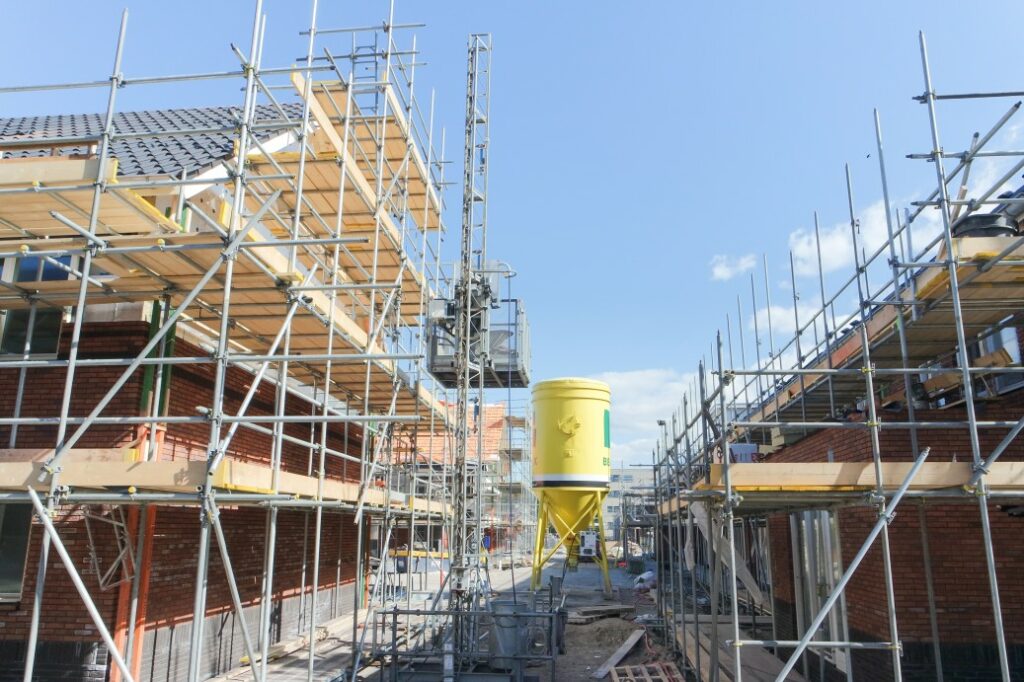 Toxic mold and other types of dangerous toxins can be found in almost any home, apartment complex, or commercial building, regardless of how old or new the structure is. Although many people assume newer construction buildings aren't as likely to have a mold problem, many newer structures are designed to be energy efficient, which means less ventilation with outside air. Older homes built without the use of sheet rock or safer construction materials can also be a breeding ground for mold.
Toxic mold is commonly found in:
Private residences
Apartment complexes
Office buildings
Commercial buildings
Government buildings
Construction sites
Other structures
What is Sick Home Syndrome, and How Do I Know if I Have It?
Sick home syndrome or sick home as it's often called is a term used to describe a person who develops specific symptoms when spending time inside a particular building. For example: are you having difficulty breathing at the office or do you suddenly develop a cough while at work? Have you noticed your spouse suddenly complains of a headache when at home? Is your child always complaining of allergies while at school, but he or she is fine when they get home?
Identifying the symptoms related to Sick Home Syndrome isn't always easy. Oftentimes, people brush them off as minor ailments like allergies, sleepiness, or stress. Symptoms of Sick Home Syndrome can vary but include chest tightness, nausea, headache, nasal irritation, cough, and throat irritation. Oftentimes, the symptoms of Sick Home Syndrome will suddenly "disappear" when the ill person leaves the affected premises.
If you notice you only feel a certain way when you're in a specific building or space and your symptoms disappear as soon as you leave, it's possible you're suffering from Sick Home Syndrome. Keep in mind, Sick Home Syndrome can be one and the same as Toxic Mold Syndrome, so it's best to seek medical help if you exhibit any of these symptoms.
How to Identify the Symptoms of Toxic Mold Syndrome 
Toxic mold syndrome or illness as it's also called can manifest itself in many ways, making it hard to diagnose. Mold toxicity occurs when prolonged exposure to mold vapors induces a chronic inflammatory response (CIRS) in the body. Many conditions and illnesses are often linked to CIRS, which is why toxic mold illness is not always properly diagnosed or is thought to be another condition.
Some of the more common symptoms of toxic mold syndrome include:
Fatigue
Muscle cramps
Weakness
Headache
Light sensitivity
Sinus problems
Shortness of breath
Diarrhea
Blurred vision
Abdominal pain
Memory loss (e.g. "brain fog")
Flushed face
Dizziness
Night sweats
Chest pain or tightness
If you or a loved one is exhibiting any of the symptoms described above and you're not sure if toxic mold is to blame, it might help to answer a few of these questions:
Have your symptoms started after a flood in your home or workplace?
Have you recently moved to a new home or apartment?
Is your doctor having trouble explaining why you're suffering from these symptoms?
Are your family members or co-workers complaining of the same or similar symptoms?
Have you smelled mold in your workplace or home?
Do your symptoms change daily, weekly, or monthly?
After seeking medical help, contact a Los Angeles defective construction lawyer at Adamson Ahdoot LLP to learn how we can help you determine who may be liable for your injuries. Depending on the situation, your landlord, property manager, property owner, or construction company may be held liable.
What To Do if You Have a Mold Problem in Los Angeles
If you suspect there's a mold problem in your home, apartment, or workplace and you've been exhibiting symptoms of sick home or toxic mold syndrome, our knowledgeable Los Angeles toxic mold attorneys recommend you:
Document the Mold Problem
Document what you think may be the source of the problem and take pictures of anything that looks like mold, water damage, or damage to the property. Don't wait to take pictures of the potential issues you saw. It's not uncommon for a property owner or property manager to "fix" the issue before you can document it.
Make a List of Expenses
If you've spent personal money on expenses related to the issue, make sure you keep a detailed list of what you've spent. For example: if you had to spend the night at a hotel because of a flood, keep the receipt and your bank statement showing the expense.
Communicate the Issue to the Responsible Party
Communicate the problem you're having to the responsible party as soon as possible. Keep a detailed record of the communication you've had and give them the opportunity to fix the issue. Failure to fix the issue or ignore you may result in liability for the damages associated with your injuries.
See a Doctor 
If you haven't already seen a doctor, do so immediately. You want to make sure your symptoms or condition are treated and documented as soon as they occur. If possible, be seen by a doctor who is experienced dealing with injuries related to CIRS and toxic mold exposure.
Consult an Experienced Personal Injury Lawyer Today
After seeing a doctor, don't wait to consult an experienced Los Angeles defective construction attorney today. We have more than 100 years of combined legal experience fighting against wrongdoers and can quickly determine what steps can be taken to ensure you are given full and fair compensation for:
Medical and hospital bills
Lost income from taking time off work
Disability
Loss of quality of life
Shortened life expectancy
Physical pain
Mental anguish
Punitive damages
When to Seek Legal Help for a Toxic Mold Illness or Injury 
Per state law, you only have two years from when the injury occurred or was documented to take legal action against the person or entity responsible for your injury. Once the statute of limitations has passed, you will be denied the chance to collect money for injury damages. There is no time to waste – call the offices of Adamson Ahdoot LLP now to arrange a no-cost case review. Our Los Angeles toxic mold lawyers are ready to assist with every step of the claims process and won't ask you for any out-of-pocket expenses.