After an accident that involves serious injuries, people have an abundance of choices when it comes time to pick an attorney to represent them. A client's comfort level is important when choosing representation, and they must be certain their attorney puts their peace of mind first. People often consider the attorney's online reputation, the way they represent themselves on an initial call, and whether the attorney specializes in their type of cases.
However, one element which can get seriously overlooked that is perhaps the most critical yet surprising is Technology.
It is equally important to choose an attorney that implements the best practices and technology to get you the relief and the maximum compensation you deserve. At Adamson Ahdoot LLP, we pride ourselves on being a tech-forward company. Being tech-forward is our pledge to our clients that we will use every available advantage to ensure their claim is closed quickly, with maximum compensation, and to their satisfaction.
Tech Forward – Those who are first to use the new technologies and channels to make the consumer or client experience better. Being one step ahead of technology and its changes.
Some key questions to ask an attorney about their tech-forward practices before retaining services:
What tools and technologies are you using to manage my case?
What triggers and alerts do you have in place to make sure that your staff isn't letting things slip through the cracks?
How do you protect my personal data?
How will you be communicating with me and updating me on the status of my case?
How can you ensure the information you give me is the most current or correct?
What happens if my legal team isn't in the office, and I need an important document or document-sensitive question answered?
It's important to ask these questions, as the old adage rings truer today in a digital world than ever before: work smarter, not harder. We've taken that to heart, and along with an indefatigable work ethic that does not rest until our clients can rest easy knowing their claim is settled, we've implemented systems and processes to ensure that's true.
Some of the things that set Adamson Ahdoot LLP apart are:
Expert consultation through Tech-literate lawyers and case management team
Our attorneys and case management teams are trained in multiple client management platforms like Salesforce to accurately manage your claim. The use of these platforms allows Adamson Ahdoot to have real-time information on your claim available whenever you need it.
Full-service 100% cloud-based case management
Our entirely cloud-based, paperless, and automated system gives us the nimbleness and agility to assist you with your claim at any time and in any part of the world. We were able to absorb the Covid-19 Pandemic seamlessly and without any impact on our clients because of this 100% cloud-based process. Our staff can work remotely and on the go, giving them the ability to react in real-time to requests for documents or questions from our clients regarding their claims. There will never be a drop-off in access to data, no matter where we are, and you can always make sure the data is unimpeachable. This means our office is anywhere.
One true source of information
Completely paperless documenting means Adamson Ahdoot will always have a secure and cloud-based document source that is infallible and will live safely forever in perpetuity. Our clients will never have to suffer through losing an important file or time wasted looking for records. Our automated system makes records easily searchable, which gives clients a sense of security and an advantage when it comes time to file documents with the appropriate parties.
All case information is integrated into our client management platforms, eliminating redundancy, and assists in efficiency and productivity. We believe in data-heavy claims, which is why we collect and include over 1,000 different data points for each case, allowing for advanced data analysis, metrics, key performance indicators, accountability, and checks and balances. It also allows advanced capabilities with reporting workflow and process, making the handle "life" of cases more efficient, productive, and ensuring our clients get the best services.
This allows us to keep the client informed as to the progress of their claim and allows us to ensure our client's claim is being processed as expediently as possible and at the highest possible compensation. Data allows us to utilize information to maximize value on your case.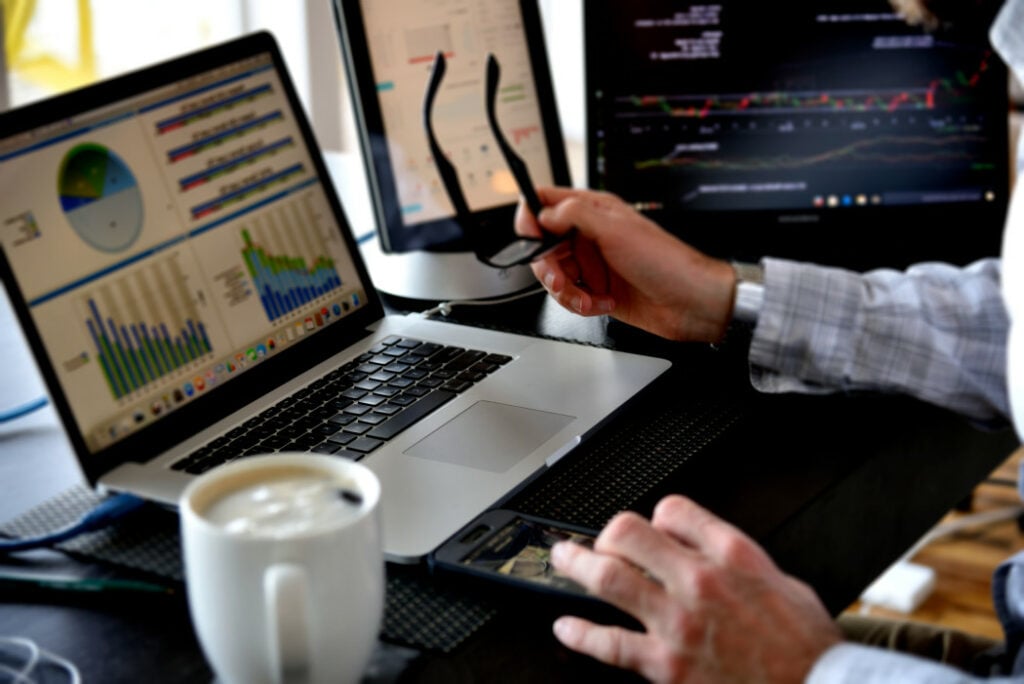 Plus, our commitment to a paperless documenting source means we can keep our commitment to you and to Mother Earth. It also means it's good for the environment and you'll always have easy digital access to important documents.
Automation
Client management platform automated case notifications and reminders are key to ensuring important deadlines and appointments are timely and not missed. This means your claim paperwork will always be filed on time, you'll always know about important dates regarding your claim, and even the ability to send you doctor's appointments reminders if needed.
The Adamson Ahdoot Difference
We believe Adamson Ahdoot has risen to the challenge and evolved to meet the digital age of information and data management. More importantly, we believe it gives our clients the best possible opportunity at maximum compensation and peace of mind. All the above reasons are the Adamson Ahdoot difference and, together with over 100 years of combined legal experience, the reason we feel confident our clients will come to us for guidance but leave as family.
This is our pledge to you.