Working Up the Ladder
New Adamson Ahdoot Attorney Osiris Perez shows determination to accomplish goals
Adamson Ahdoot delights in welcoming Osiris Perez to the attorney team.
Her professional ascent at AA Law, beginning as a case manager and eventually ascending to the role of attorney, provided valuable insights into the challenges faced by clients dealing with personal injury cases. Osiris's firsthand understanding of clients' concerns, acquired through direct interactions from pre-engagement discussions to the conclusion of their treatments, has fueled her passion to advocate for them tirelessly.
"Working in personal injury, it's helped me to more fully understand clients, because I've done things like talking to them before they're even signed up, to talking to them through their treatment, through their injuries, through everything," Osiris explained. "It brings me more of an understanding of where the clients are coming from. And it makes me more passionate to be able to fight for them."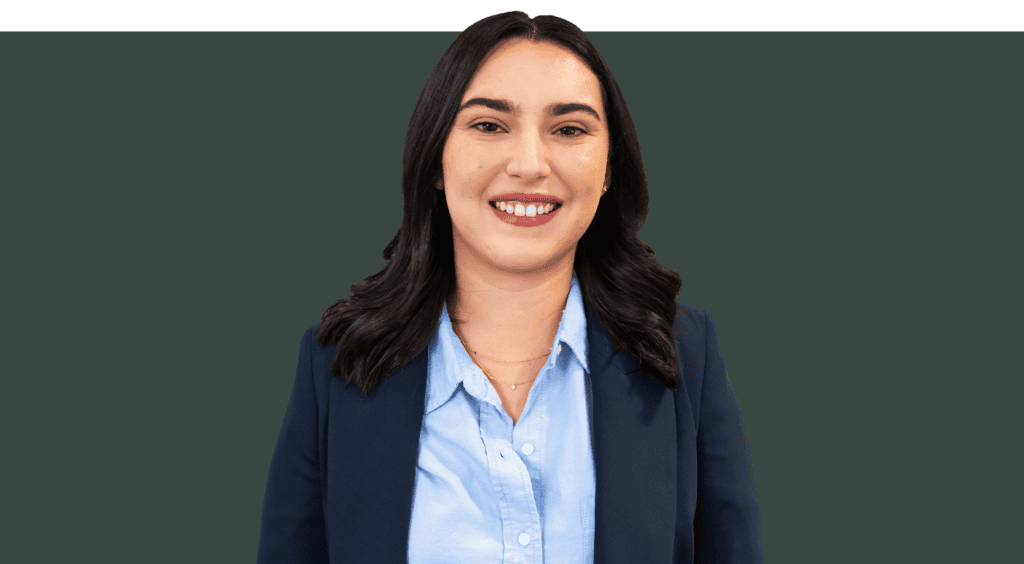 Simultaneously pursuing her legal education while working up the ladder at Adamson Ahdoot, Osiris became the first in her family to attain a higher education degree. This set a precedent for academic excellence for her loved ones.
She graduated from the University of California, San Diego with a degree in Political Science and an emphasis on Public Policy in 2016. While there, she also minored in Literature and was an active member of MEChA, the Movimiento Estudiantil Chicano de Aztlán. Subsequently, at Southwestern Law School, Osiris earned her Juris Doctor in 2023, participating in the Consumer Law Society.
Osiris is a member of the State Bar of California and licensed to practice before California state courts. She also actively engages with the Latina Lawyers Bar Association.
She will continue to use her valuable experience earned while at AA Law to better serve her clients and give them a voice. Adamson Ahdoot is proud to welcome her to the attorney and litigation teams!
Welcome Osiris!
Client-First Approach
Above all else, our clients come first. We go above and beyond to obtain the highest level of compensation possible.
Meet Our Attorneys
Multi-Focus Law Firm
Adamson Ahdoot has successfully executed a plethora of personal injury cases.
Cases We Handle
Get in touch with our firm
Our team can better advise you on your legal options once we receive any available evidence about the incident.
Take Action Now