New Adamson Ahdoot Attorney's family rooted in law
Recent Adamson Ahdoot arrival, Katrina Eiden's parents both worked helping people as legal professionals
Helping people comes naturally to new Adamson Ahdoot Attorney, Katrina Eiden. She's been doing it for as long as she can remember. She describes a childhood in which she would accompany her parents to rallies and demonstrations which aimed to fight for the rights of others.
"We would be protesting whatever was going on that weekend, you know, be it the nuclear power plant, getting incrementally shut down, or passing out leaflets to the students so that they would know what rights they have against police, or whatever was going on," Eiden explained. From an early age, one thing was clear to her, she wanted to "help people."
A graduate of the University of Maryland Francis King Carey School of Law in Baltimore, Maryland, her experiences while there were formative in helping her realize that the law was not written to protect minorities. For this reason, she decided to follow in her mother's footsteps and become a public defender.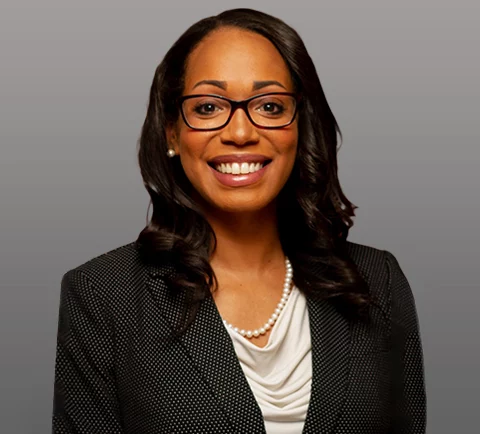 She joins Adamson Ahdoot from the Los Angeles County Public Defender office, where she served as Deputy Public Defender for three years. A veteran of various Public Defender's offices, she also held posts at the Baltimore, Riverside County, and Federal Public Defender's Office, Central District Of California.
In her blog, the Legal Eye Den, Katrina states, "I am there to give a voice to the voiceless, to tell their story." Her record in law proves that to be true.
Adamson Ahdoot's clients can count themselves fortunate that Katrina will be in their corner, fighting for their rights and giving them a voice. As she herself will tell you, "I couldn't imagine doing anything else than fighting for the rights of others."
Welcome Katrina!
Client-First Approach
Above all else, our clients come first. We go above and beyond to obtain the highest level of compensation possible.
Meet Our Attorneys
Multi-Focus Law Firm
Adamson Ahdoot has successfully executed a plethora of personal injury cases.
Cases We Handle
Get in touch with our firm
Our team can better advise you on your legal options once we receive any available evidence about the incident.
Take Action Now