L.A.'s Dangerous Sidewalks Are Not Being Fixed Fast Enough
A new city audit shows it would take "500 years" to fix city sidewalks, despite millions being spent
L.A. is home to Hollywood, the Dodgers, and some of the most dangerous sidewalks in the nation. According to an audit done by the city controller last year, cracked, broken, and uneven sidewalks are not being repaired fast enough and number in the thousands. In some cases, broken sidewalks are not being repaired at all. Uneven and cracked sidewalks are often the cause of slip, trip, and fall accidents, which in many cases can cause serious injuries like broken bones.
According to a local news outlet, the city paid more than $7 million in injury claim settlements related to broken sidewalks last year. Shockingly, the news outlet also discovered the city had a backlog of more than 50,000 complaints related to dangerous sidewalks. At the rate the city is going, it will take more than 500 years to fix the more than 9,000 miles of broken sidewalks, reports City Controller Ron Galperin.
"We're spending about $30 million a year on sidewalk repair, but in the last fiscal year we spent $12 million just for settlements" from sidewalk claims and lawsuits," Galperin shared. "You bet we are wasting millions of tax dollars.
The audit also found:
Sidewalks next to city buildings are given priority.
More dangerous sidewalks in front of homes and apartments get pushed down the priority list for fixing.
LA often repairs stretches of sidewalk when only small defects exist.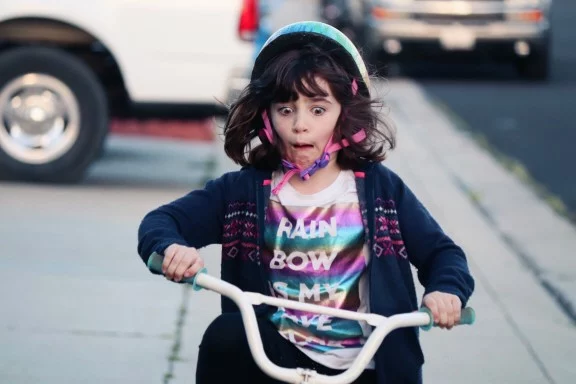 The story of an 88-year-old woman who tripped and fell while walking outside the historical Wilfandel Club located on West Adams Blvd. highlights the dangers unrepaired sidewalks pose to pedestrians. Evelyn Clay was visiting the Wilfandel — the city's first club for women of color – when she fell outside on the gnarled street. Records show that no repairs of any kind have been done outside the Los Angeles landmark.
"It was scary because it was so quick," Mrs. Clay expressed. "I was worried about breaking a bone that wouldn't heal. I like to be outside and walk, but now I am afraid to."
UCLA Urban Studies Prof. Don Shoup disparaged the city streets. "In L.A., the sidewalks are a disgrace," Shoup claimed. "We could use them as an obstacle course for the 2028 Olympics."
Have You Suffered an Injury as a Result of a Dangerous Sidewalk or Stair?
Injuries stemming from falling over or from a cracked or uneven sidewalk can vary significantly depending on the dynamics of the fall. It's not uncommon for slip and fall accident victims to suffer from broken bones, contusions, lacerations, soft tissue damage, head injuries, neck injuries, foot injuries, hand injuries, and back injuries.
Have you or a loved one suffered a severe injury as a result of a dangerous sidewalk or stair? Don't wait another day to get in touch with a knowledgeable Los Angeles personal injury attorney at Adamson Ahdoot LLP. Unexpected trips or falls can result in costly medical bills and lost wages from taking time off work. If someone else's negligence caused the accident to happen, they should be held accountable and made to pay.
Our skilled legal team can help you get compensation for past, current, and future medical bills, lost wages, disfigurement, physical therapy, emotional anguish, and physical pain. If you're wondering if you can afford skilled legal counsel, don't. Our lawyers work on a no-win, no-fee basis and won't charge you any upfront fees.
Call our office today to schedule a free case consultation when it's most convenient for you. You deserve maximum compensation for your injuries, and pain and suffering.
Client-First Approach
Above all else, our clients come first. We go above and beyond to obtain the highest level of compensation possible.
Meet Our Attorneys
Multi-Focus Law Firm
Adamson Ahdoot has successfully executed a plethora of personal injury cases.
Cases We Handle
Get in touch with our firm
Our team can better advise you on your legal options once we receive any available evidence about the incident.
Take Action Now